About this Event
The 1865 - Live Music
Saturday 19th September 2020
Tickets: £16 - Table of 2 / £32 Table of 4
Doors: 6:30pm
STORMCAST
Melodic/Atmospheric Death Metal - based in Brighton, UK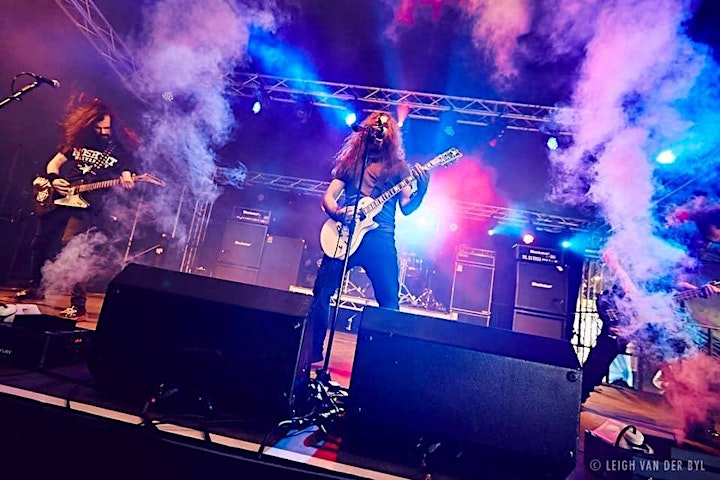 Formed in 2007 in Nicosia, Cyprus and influenced by the status of society and people's own personal struggle, STORMCAST sought to write music to express themselves and create something that defines them.
In the early days, STORMCAST presented a blend of various metal genres while often giving off an atmospheric/melodic black metal vibe. The band started out by playing cover songs mostly inspired by bands such as Rotting Christ, Moonspell, Septic Flesh and Hypocrisy while also experimenting with forming their own sound through writing their own material. By 2009, the band had released their first 4-track demo entitled 'SCORCHED EARTH', which earned the band a considerable following in the Cypriot Metal community.
Since then, the band has earned opening spots for well known acts such as Sabaton, Rotting Christ, Stratovarius and Nightstalker. The biggest live success for the band came in 2013 when they performed at MetalDays festival 2013 in Slovenia as winners of a competition held by the festival. The band performed next to bands such as Meshuggah, InFlames and King Diamond, while also being rated as one of the Top 10 bands of the entire festival by U.S Metal webzine 'Eternal Terror'.
After being signed by Pitch Black Records in 2014, the band released their first full length album entitled 'FRAME OF MIND' in the later part of the year. The album received excellent reviews and response from metal related press such as The Metal Observer (8/10) and AngryMetalGuy (4/5), while also received Cypriot Metal Album of 2014 award from the readers of Cypriot metal e-magazine, Chromium Sun.
After a band hiatus from 2015 to 2017, the band has made their return with their brand new album entitled 'THE GHOST EATER'.
2018 marks the monumental return for STORMCAST as with their new line-up, currently based in Brighton UK, they plan to engage with and play for metal music fans all over the world!
SPOTIFY: https://open.spotify.com/album/6tXauL0fVTOjbojMsoRzAe?si=FD6P94s2SqOPrBWZRUtcZw
BANDCAMP: https://stormcastmusic.bandcamp.com/releases
YOUTUBE: http://www.youtube.com/user/stormcastband?feature=mhee
SOUNDCLOUD: http://soundcloud.com/stormcast-1
INSTAGRAM: https://www.instagram.com/stormcastofficial/
TWITTER: https://twitter.com/stormcastband
KNOWW
Hard Rock / Metal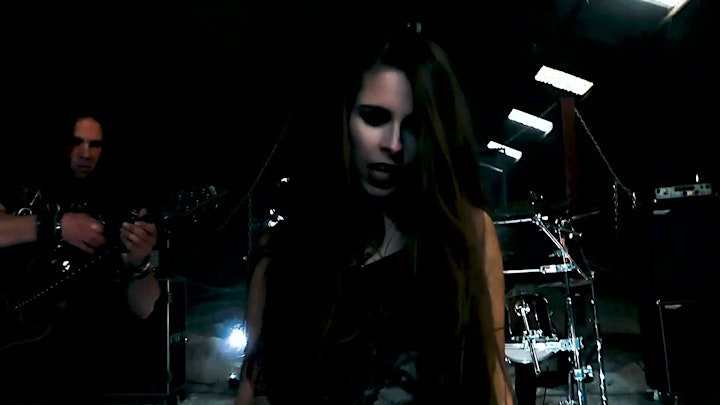 Although each of KNOWW members started their music adventure quite some time ago, the band exists in its current form since late 2015. Inspired by various artists they make their own vision of rock and metal. For the last three years they gigged a lot in Southern England. They made an appearance at The Amped Stage at B LOVE Live Music Festival Basingstoke 2018 and also got through to the semi-final of M2TM Bristol 2019. They released two videos and recently were featured on BBC Radio Berkshire. Currently they are finalizing their debut EP.
LONELY DAKOTA
UK Touring Alternative Rock Band.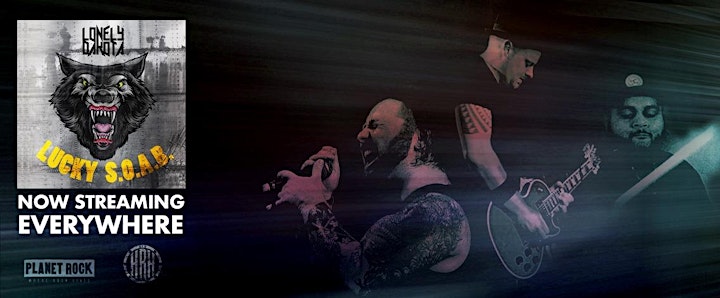 In April 2016 Lonely Dakota would release their first single 'On The Rise'. Recorded at the Ranch Production House it received local radio success and LD went on to play a string of shows supporting acts such as SOiL, Wilson and Reigning Days. Later the same year they released their second single 'Low Life' via Revolver Records.
In November 2018 LD returned to the Ranch Production House, with producer Kurt Fagan, to record their new Southern Rock ballad 'Dead Stories'. This would go on to receive national airplay on Planet Rock's 'The New Rock Show', with Wyatt Wendels.
LD once again began to gather traction on the local scene developing a loyal and growing fan base. In February 2019 Lonely Dakota would become fully formed into the Alternative Rock Powerhouse it is today with the addition of Craig Sepala on drums. Sepala's experience and technical playing has helped them to play harder than ever before. Leading to live shows laden with 'behind the head' solo's, chest pounding bass, raspy and haunting dual vocals and earth-shattering drums.
In April 2019 LD once again returned to The Ranch and recorded their debut, five track, EP. Featuring singles 'End of Days' and 'Overdrive' being followed in November 2019 with Lucky S.O.A.B.
_______________________________________________________________________________________________
Due to government guidelines set in place for social distancing indoors, tickets ONLY available in advance.
Covid-19 safe procedures:
- Masks worn around the venue, safe to be removed when seated
- Socially distanced bar queue
- Hand sanitiser stations throughout venue
- The venue will be operating with a one-way system.