Story as Creative Catalyst Workshop with Michael Harvey
About this event
In this two hour session we will lift the lid on the impact traditional stories can have on us and how they can become safe and creative spaces to explore our relationship with the world and each other
We'll experience their richness and suppleness with explore their symbolic and metaphorical world to work together creatively, playfully and with depth.
Michael will tell stories from his extensive repertoire as a starting point for our explorations. You will also have the opportunity to work in small groups and there will be a Q and A to finish.
This workshop will be hosted on the Zoom meeting platform where we will use our camera and microphones to interact with each other as a group.
To support practitioners in this time of extraordinary circumstances we are offering access to this group for a self-select fee.
The self-select fee is a radical inclusion policy to open learning for all colleagues. The guide price for this event is £20.00, however, we appreciate that income varies greatly in different locations and circumstances. Please contribute what you can to help us maintain inclusive professional training.
All the colleagues at ONLINEVENTS and the presenters we collaborate with are committed to working in a manner consistent with the BACP Ethical Framework, which can be accessed on the link below. When registering for this event you are agreeing to be present and interact in a manner that is consistent with this Framework.
https://www.bacp.co.uk/events-and-resources/ethics-and-standards/ethical-framework-for-the-counselling-professions/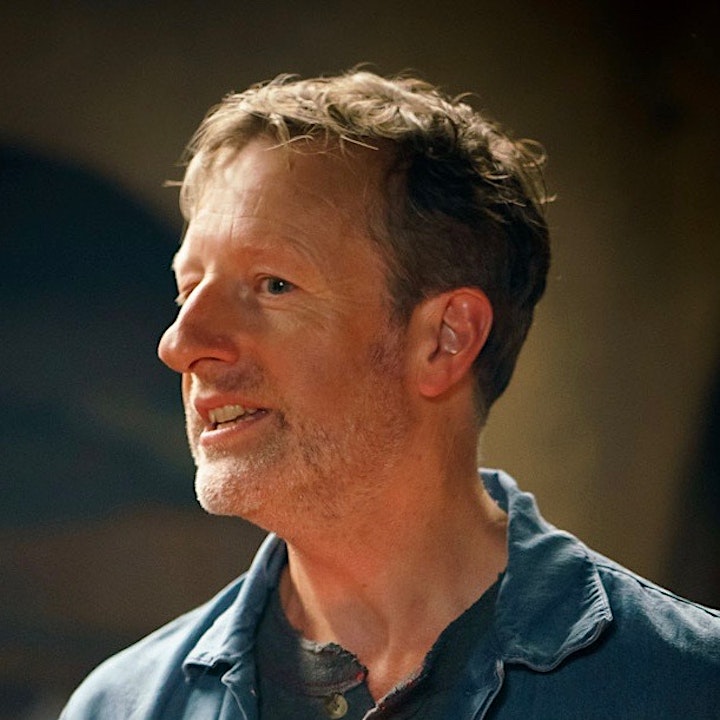 Michael Harvey
Michael has been a professional storyteller for twenty-five years and has worked in every continent except Antarctica. He works with individuals and groups ranging from learning challenged young people to the Saïd Business School at Oxford University.
He has performed at many major venues including the British Museum and the US National Storytelling Festival. He performs, directs and collaborates with performance production companies as well as serving manufacturers, the health sector and commerce.
Since the beginning of the pandemic he has developed effective and simple ways of transferring creatively engaging activities online with depth and lightness of touch
"Michael's coaching sessions are the storytelling equivalent of Jedi training."
— Daniel Allison - storyteller and author
"I absolutely loved the story telling course, I'm keen to do more. Hope to join you again soon for some more wonderful storytelling."
"Thanks so much for those rich and wonderful days. It was just what I wanted: something completely new to me, out of my comfort zone and with some nourishing input."
"Thank you for the wonderful illuminating 4-days of awe and wonder of Storytelling. I look forward to further adventures in story."
Website | www.michaelharvey.org | https://therapyandcounselling.co.uk/
Facebook | Michael Harvey storyteller
Twitter | Michael Harvey
Instagram | michaelharveystoryteller
LinkedIn | Michael Harvey
Organiser of Story as Creative Catalyst - Michael Harvey
Sandra and John are a sibling team who are proud to be serving the helping professions for more than 10 years with online interactive learning. The workshop programme is being offered alongside the Onlinevents CPD Library which we believe is the world's largest online library of video and audio learning, with instant certification for the helping professions including counsellors, coaches, teachers, supervisors and nurses.
100% Learning Guarantee
Our number one priority at onlinevents is your learning. Which means we stand by our learning experiences 100%, no matter what, no holds barred, no ifs, no buts.