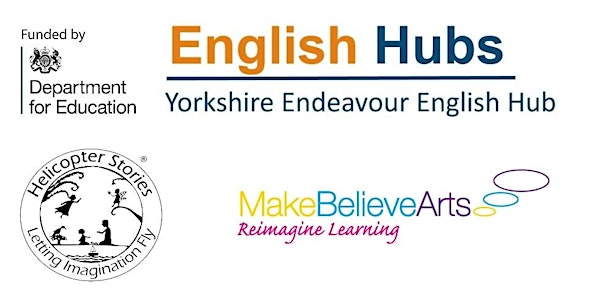 Story at the Heart of Early Years: Helicopter Stories & the Poetry Basket
Story at the Heart of Early Years: Helicopter Stories & the Poetry Basket
About this event
Trisha Lee and Isla Hill of MakeBelieve Arts will look at how a combination of approaches can place storytelling and poetry at the heart of all Early Years practice.
Over 20 years of experience working with children and training teachers using Helicopter Stories has given Trisha and Isla a unique insight into its ability to enhance and support communication and literacy in the Early Years.
Poetry is a more recent addition to their storytelling curriculum and a highly valued one. Rhythm and rhyme help children to learn and remember a raft of new vocabulary ready to spill over into their storytelling and active language. Oral Storytelling further enhances this story diet of rich language; imaginations are fuelled by words and sounds that create new worlds for the children to experience.