Story Cube Growth Series in conversation with Sue Nelson (Entrepreneur & Investor) discussing how to develop your brand and get noticed!
About this event
Description:
Story Cube and Sue Nelson have joined forces to help ambitious entrepreneurs and organisations to understand how to succeed by developing your brand and getting your business noticed.
From a standing start to a multi-million pound business in 5 years.
Entrepreneur, investor, broadcaster and artist, Sue Nelson, worked in corporates and charities after gaining a degree in graphic design, and with a young family, she studied in the evenings to get an MBA in corporate strategy.
After working for 35 years she decided to set up her own business with her best friend's daughter, Brady Last. They were both working at an R&D tax relief consultancy but knew if they went on their own, they could reach so many more small businesses and help them gain the funding they needed to thrive and 'breakthrough'. That is why they named it Breakthrough Funding (now EY Breakthrough Incentives)
The brand was deliberately designed to champion the SME business owner and to make the complex R&D tax relief scheme accessible. The use of jargon and confusing terms were banished. The brand was clearly differentiated from its accountancy background competitors and Sue begun to use innovative marketing techniques such as their radio show and magazine, as routes to market. Get valuable marketing insights from Sue, who has been there and got the t-shirt!
Join for free and learn more from Sue Nelson as she sharesher invaluable experience to help you brand, market and grow your business too!
All sessions are recorded.
--
Hosts: Michael Murdoch & Robbie Dale from Story Cube
Guest: Sue Nelson, Entrepreneur, Investor, Speaker and Founder of EY Breakthrough Incentives
Location: Zoom (link to be shared once registered on the day)

Key Takeaways?
Learn about the six distinct stages of the marketing and business development process, which includes:
Behavioural insight into your ideal target market
Developing solutions for the target market
Gaining awareness and profile for your brand and its services/products
How clients gather information before they make buying decisions
How they assess your services/products before committing
The handover – i.e. the customer service process and aftersales
Who's this session designed for?
Business Owners and Founders
Entrepreneurs
Directors and Managers
Creative Marketing Departments
Agenda?
1:00pm - Welcome and Introduction
1:05pm - Sue Nelson's Talk
1:25pm - Open Q&A
1:55pm - Wrap up and next steps
2:00pm - End session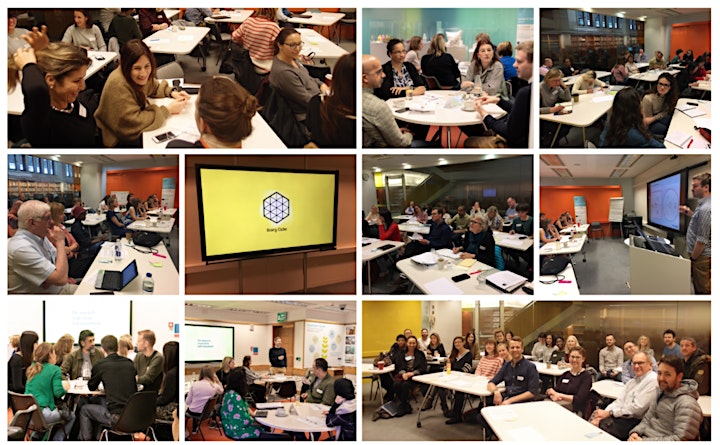 Story Cube
Story Cube is a framework that helps any organisation explain what they do. Tested with 1000+ organisations, Story Cube covers strategy, sales and storytelling, and is designed to help ambitious entrepreneurs inspire, pitch and sell with ease. Get more business and feel confident in doing so.
Our framework is delivered via online courses, webinars, online sprints, 1-2-1 coaching and private consultancy.
Find out more at https://storycube.co.uk
Edtech Sprint: https://bit.ly/edtechsprint
Agency Sprint: https://bit.ly/SCAgencySprint
Social Sprint: Coming Soon!
--
Questions?
Email michael@thehouselondon.com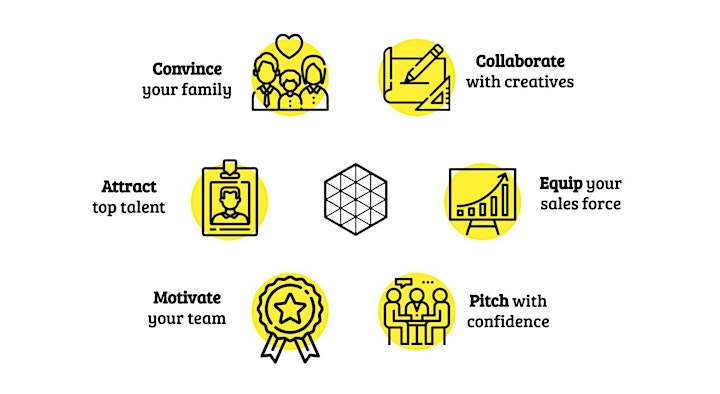 Organiser of Story Cube - Developing your brand and getting your business noticed...
Story Cube is the simple formula that helps any organisation better explain what they do and tell their unique story. A clear story sits at the heart of every successful operation helping guide your marketing, secure sales, attract investment, find partners, recruit and motiviate staff and more.
We run regular workshops and free webinars sharing the basics of Story Cube with startups, SMEs, charities, social enterprises and other organisations too.
We also run the Story Cube Sprint, a two week cohort programme for those who want additional support including access to our online course, 1-2-1 coaching and introductions to further business support.