Learn more about Story Cube - the framework that helps ambitious entrepreneurs inspire, pitch and sell with ease...
About this Event
Grab your chance to ask any questions you like about the online programme and find out how you can join 10+ other ambitious Edtech businesses for the next cohort.
From 12th to 23rd April 2021 they will deliver an online programme, in parternship with Jisc, covering strategy, sales and storytelling, designed to help ambitious entrepreneurs inspire, pitch and sell with ease. You'll come away with a better understanding of how to close more business and feel confident in doing so!
--
With a mixture of expert insight and guidance from two experienced brand strategists; Michael Murdoch and Robbie Dale, plus peer-to-peer learning support and knowledge sharing from the rest of the group via Slack and Zoom, you'll gain tools and techniques you'll need to grow your business in the most effective way.
For more information or to book a free call with Michael or Robbie, please email: hello@storycube.co.uk
--
Learn more about the what's included...
4 x Live Webinars 😄
Online Course Access ⌨️
Fun Exercises 🧠
Example Case Studies 💡
Resource Library 📚
Slack Community Access 💬
Network of Entrepreneurs 🌐
Intros to Business Support 🤝
Guest Speakers and more! ⭐
Plus option for 1-2-1 Coaching Clinic 🚑
--
Your Expert Guides...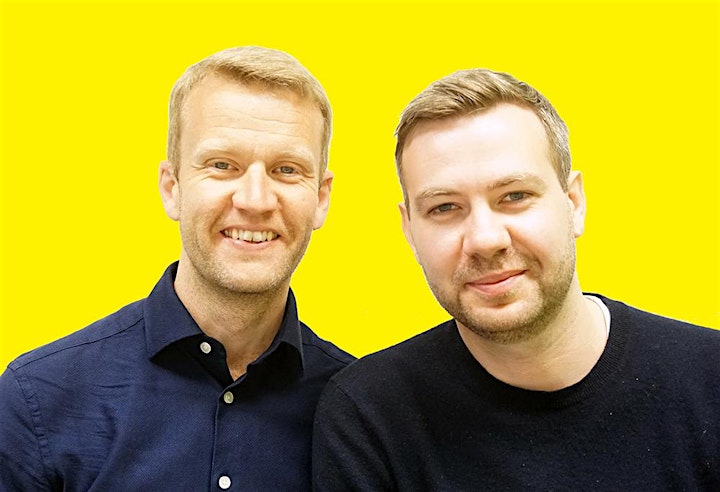 4 x Live Webinars*...
Problem + Solution
Differentiators + Motivations
Connections
Overcoming Obstacles
*Live Sessions 12-2pm (London, GMT)
Organisations we have worked with...
Story Cube has been delivered to students, startups, social enterprises, charities and established organisations.

Why should you join the Sprint?
One company who attended said,
"I've attended several workshops at The British Library and this is by far away the best. Thank you!".
Our session has been built on over 30 years combined experience working with hundreds of businesses. So whether you're planning something new, just starting out or looking to refresh an existing brand, we have the framework and plenty of ideas that will help. Your customers want to know the story behind your organisation, what makes it stand out and why they should care. It's why so many of the best new businesses are putting brand at the heart of everything they do.
--
Here are 6 ways our Story Cube framework can help you...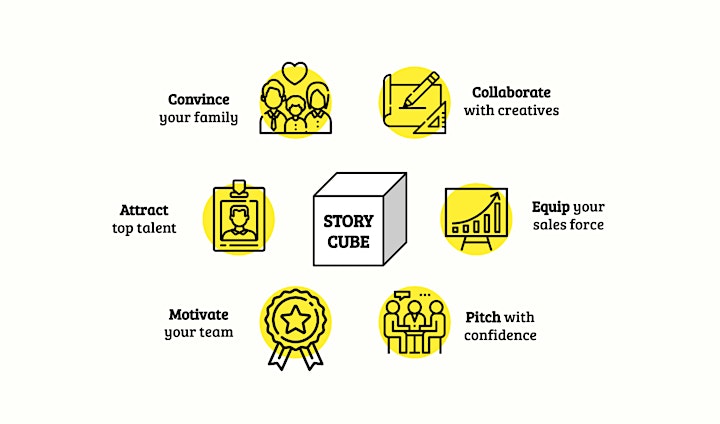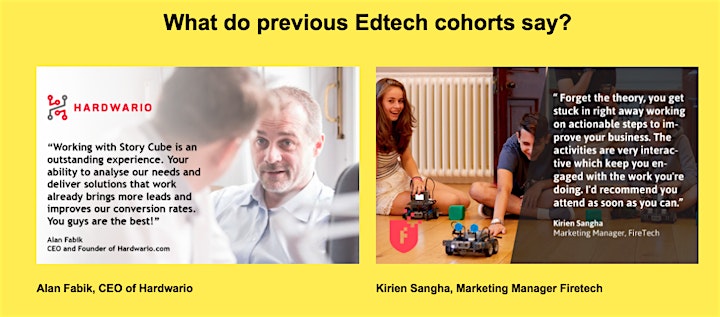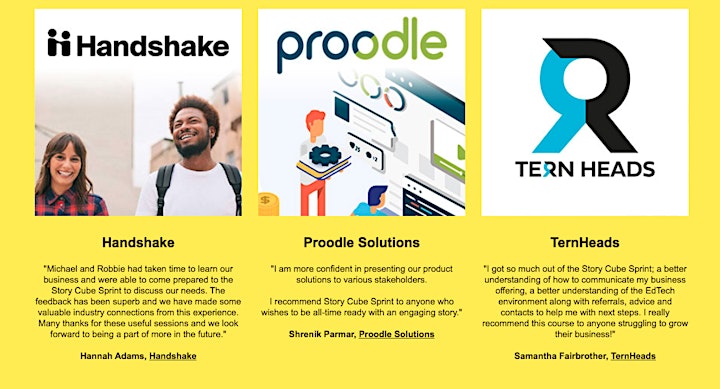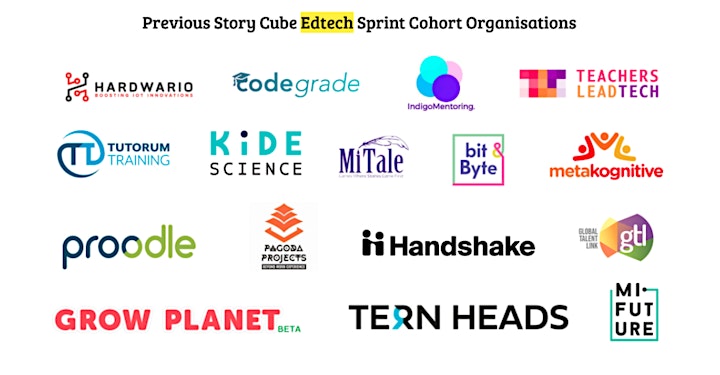 We're here to help entrepreneurs excel...
Over the past decade we've worked with businesses, charities and other organisations of all shapes and sizes to develop the structured process we'll share in this session. The ideas we use are tried and tested and have been chosen because they help organisations thrive. Without a great brand story and strategy, a depressing number of ventures fail before they ever really get going. By asking the right questions we want to stimulate your thinking and make sure that doesn't happen to you.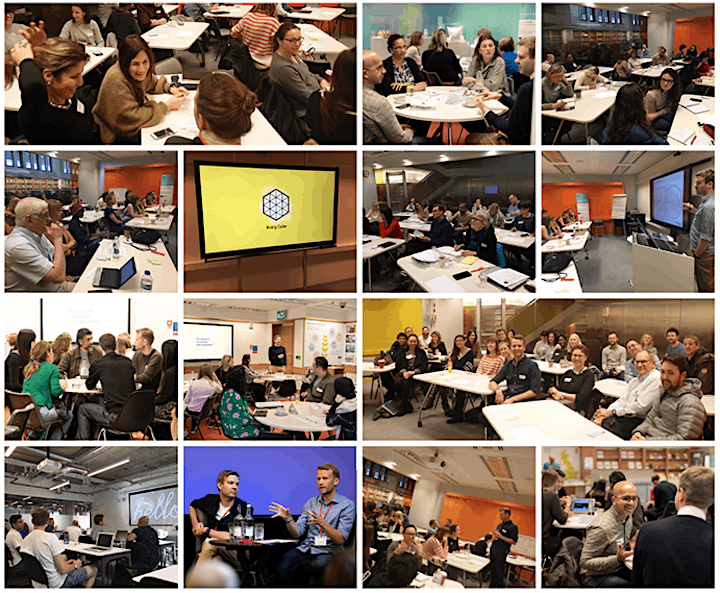 Your Expert Guides...
Michael Murdoch:
Michael founded The House branding and marketing agency in 2009 and has been a Brand Strategist for nearly 20 years working with emerging and established organisations around the world like NHS, MTV, Diabetes UK, Sanyo, Fairtrade and Nokia to smaller startups like Franklin Scholars, Mixcloud and Olive Branch. Michael has won awards for his work and helps clients find their full potential, taking them step-by-step through their projects in partnership with them. Graduating from courses at Central Saint Martins, UWE and Oxford University, Michael loves working with entrepreneurs and hopes to pass on his skills and expertise on to help them be the top 10% of organisations that succeed.
Linkedin: https://www.linkedin.com/in/mjmurdoch/
Robbie Dale:
Robbie is a creative director and writer with nearly 20 years experience who was named in both the inaugural BIMA Hot 100 and Drum Digerati for his input into the British digital marketing industry. He has won more than 50 awards for creativity and effectiveness, is an alumni of the prestigious Marketing Academy scholarship and has helped many organisations - from charities and startups to the likes of Microsoft, Lego and the BBC - connect with their customers in interesting and impactful ways.
Linkedin: https://www.linkedin.com/in/robbiedale
--
Questions?
See the FAQs for some additional info, or get in touch. (you can email us at michael@thehouselondon.com)
Extra Videos...
--