Story Cube Growth Series in conversation with Laura Hannan from Pitch121, discussing how to generate new business from LinkedIn.
About this event
Description:
Story Cube and Laura Hannan from Pitch121 have joined forces to help business and agency owners better understand how to generate new business from LinkedIn.
Let's face reality, none of us enjoy being sold to on LinkedIn. Yet out of all social media, the platform generates 80% of B2B leads. So how do you harness this without being deemed a 'sales pest'? How do you adapt to modern digital selling so you don't annoy the majority who are not in 'buying mode'?
Simple: focus on conversations.
If you can show interest in people, mirror them and find ways to add value, then you can engage effectively and it should be them asking you for a meeting…
This session will show you how.
Key takeaways...
How to spark conversations instead of delivering sales pitches
How to improve acceptance rates for connections
Which metrics to focus on for success
The kind of content that will increase engagement
Join for free and learn more from Laura Hannan from Pitch121, as she shares her advice and insights about the world of Linkedin.
All sessions are recorded.
--
About the Guest Speaker:
Laura's agency, Pitch121, manages more than 50 personal LinkedIn profiles making use of rich proprietary data that helps clients get the best possible results. Alongside the agency, Laura also trains people (agency owners, sales teams, all agency staff) on using Linkedin.
Laura's first career as a dancer gave her an excellent grounding for her second career in sales, as well as agency leadership. She's long been no stranger to hard work, selling herself, and being rejected. Delighted to have found work she was actually good at, she worked in sales for agencies (GyroHSR, WPN Chameleon) and tech startups and scaleups (Including the ill-fated, but ahead of its time, PowaTag) before setting up Pitch121 with business partner Fergus Parker.
If you'd like to geek out about LinkedIn with Laura, or just have someone take it off your prospecting off your hands, give her a shout. Connect, or email: laura.hannan@pitch121.com
--
Hosts: Michael Murdoch & Robbie Dale from Story Cube
Guest: Laura Hannan from Pitch121
Location: Zoom (link to be shared once registered on the day)
--

Who's this session designed for?
Business Owners
Agency Owners
Entrepreneurs
Founders
Directors
Sales / Marketing Managers
Agenda?
1:00pm - Welcome and Introduction
1:05pm - Laura Hannan's Interview
1:35pm - Open Q&A
1:55pm - Wrap up and next steps
2:00pm - End session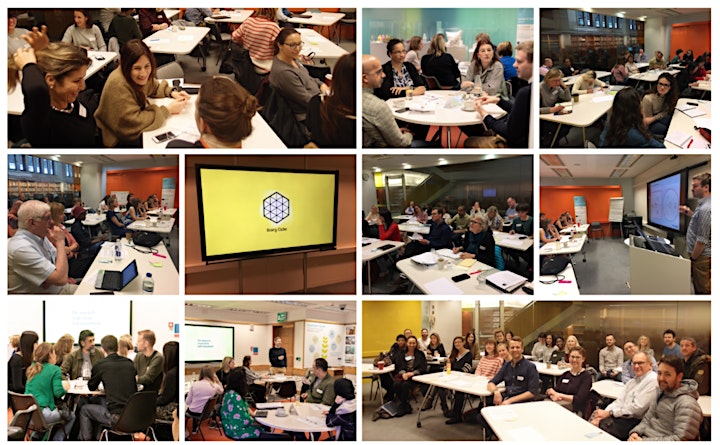 Story Cube
Story Cube is a framework that helps any organisation explain what they do. Tested with 1000+ organisations, Story Cube covers strategy, sales and storytelling, and is designed to help ambitious entrepreneurs inspire, pitch and sell with ease. Get more business and feel confident in doing so.
Our framework is delivered via online courses, webinars, online sprints, 1-2-1 coaching and private consultancy.
Find out more at https://storycube.co.uk
Edtech Sprint: https://bit.ly/edtechsprint
Agency Sprint: https://bit.ly/SCAgencySprint
Social Sprint: Coming Soon!
--
Questions?
Email michael@thehouselondon.com