Story Cube Growth Series on Supercharging your corporate fundraising: bringing your team and community together.
About this event
Description:
Story Cube and Gavin Willis from Search Seven have joined forces to help business owners and agencies better understand how best to supercharge your corporate fundraising: bringing your team and community together.
After raising £77,000 for charity to mark their 10th birthday, Search Seven founder Gavin Willis shares their corporate fundraising story, along with some great tips on how to engage your team, community, clients and partner agencies to come together to make a difference and have a real impact on people's lives.
Key takeaways...
Learn how to engage your team in your fundraising efforts
Learn how you can set up sponsorship at your events
Learn how to engage your chosen charities to give them a platform to raise their awareness
Learn how to make fundraising a key part of your business model
Join for free and learn more from Gavin Willis from Search Seven, as he shares his advice and insights about the world of corporate fundraising.
All sessions are recorded.
--
About the Guest Speaker:
Gavin is founder and managing director of Search Seven, a search marketing agency based in Brighton. With 15 years in the SEO industry, including running his own agency for the last 10 years, Gavin has built up a wealth of knowledge in SEO and digital marketing.
His main role of company ambassador sees him promote the great work his team do, engaging with the community and organising charity events, and building strong relationships with key partners. He also runs SEO Discovery sessions with clients and start-ups, providing tips and advice on how teams can identify areas of opportunity to boost their SEO.
With a real passion for charity and corporate fundraising, Gavin has been a speaker at several events, featured on podcasts, and been interviewed for front cover articles, covering his charity work and telling his Search Seven story to date.
Watch his 5 min video - https://www.youtube.com/watch?v=jtRdeGoiL7o&t=26s
--
Hosts: Michael Murdoch & Robbie Dale from Story Cube
Guest: Gavin Willis from Search Seven
Location: Zoom (link to be shared once registered on the day)
--

Who's this session designed for?
Business Owners
Agency Owners
Entrepreneurs
Founders
Directors
Sales / Marketing Managers
Agenda?
1:00pm - Welcome and Introduction
1:05pm - Gavin Willis' talk and interview
1:35pm - Open Q&A
1:55pm - Wrap up and next steps
2:00pm - End session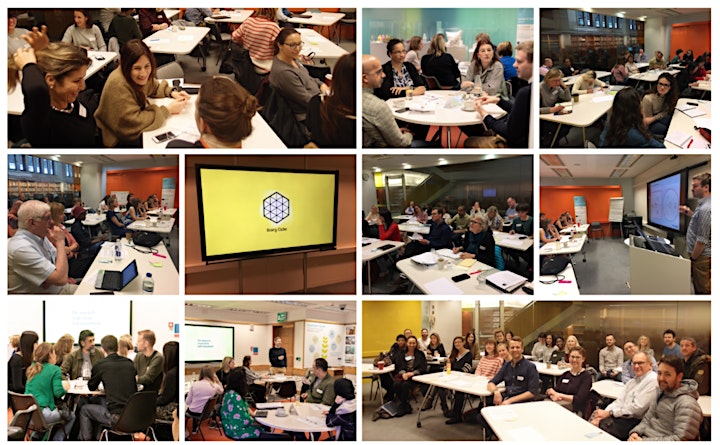 Story Cube
Story Cube is a framework that helps any organisation explain what they do. Tested with 1000+ organisations, Story Cube covers strategy, sales and storytelling, and is designed to help ambitious entrepreneurs inspire, pitch and sell with ease. Get more business and feel confident in doing so.
Our framework is delivered via online courses, webinars, online sprints, 1-2-1 coaching and private consultancy.
Find out more at https://storycube.co.uk
Edtech Sprint: https://bit.ly/edtechsprint
Agency Sprint: https://bit.ly/SCAgencySprint
Social Sprint: Coming Soon!
--
Questions?
Email michael@thehouselondon.com