Story Scavenger Club February/March 2014

Thursday, 27 February 2014 from 19:30 to 22:30 (GMT)
Event Details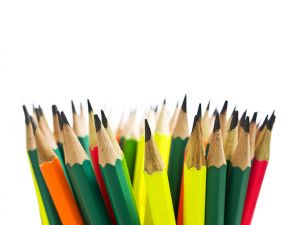 Welcome to the Story Scavenger Club!
5 Thursdays February 27thth - March 27th 2014
7.30pm-9.30pm

Many of you have been saying you'd like more feedback - or the opportunity to workshop (get critical feedback on your writing from a larger group of writers).

The Story Scavenger Club is a small, friendly workshopping group, that offers writers an opportunity to share work and get feedback from me (something there's usually not time for in a busy teaching setting) as well as from other writers.
These 2 hour sessions are limited to only 6 writers - which means each of you get 20 minutes to share up to 1000 words of prose or 40 lines of poetry every week. Over the duration of the sessions this will be enough to evaluate either a chunk of a novel, one or two short stories, or a sequence of poems. Please note that writers will NOT be asked to email work in advance of each session - but must bring 7 paper copies of their writing (1 for each participant) which will then be reviewed on the day.

Workshopping is a wonderful way to discover what is working well with your writing and what needs improving. In giving feedback we improve our own critical thinking too, raising our awareness of skillfull and less skillfull writing - which we can then apply to our own writing process. Workshoppers need to be committed to producing their own writing during this period and participating fully with the group in order to get the most from this valuable experience.

Workshopping with a small group over a regular period of time builds trust and a sense of community around writing too - so all in all these sessions are not to be missed.
The Story Scavenger Club will be convening in a central, Brighton location - exact venue to be announced.
Organiser
Wendy Ann Greenhalgh's fiction and poetry have appeared in places like Pank, Mslexia, Metazen, Ink Sweat & Tears, Flash & Friction Magazines and in anthologies, and her prize winning stories have been performed on stage.
Wendy works with schools, galleries & museums, running writing workshops & Story Scavenger Hunts for children, families & adults. She's part of the Creative Learning Team at New Writing South and teaches at Evolution Arts and The Friends Centre in Brighton