Description
Pencil Trick Productions CIC, are excited to announce their next "Story To Tell?" evening - a continuing schedule of creative networking events taking place throughout 2013.
Our quarterly forums held across Liverpool aim to connect people who have 'Stories to tell' with those who have the means to tell them. We want to link Scriptwriters with Directors, Producers with Commissioners and Creative businesses with Technical talent. On a larger scale we also want to put local community groups and social enterprises who have something to tell the world, in touch with the production companies, writers and creatives who can help them vocalise it. Each event is tailored to a specific creative field and hosts exciting and knowledgeable industry guest speakers. We invite the relating artistic community to come and collaborate via our informal networking sessions.
Following a successful year of events in 2012 attended by 320+ creative freelancers and big name industry speakers, the next event takes place at House, Bold Street on Monday 28th October. Our 'Meet The Money' event is in collaboration with the Northwest Fund, Merseyside Special Investment Fund and Arts Council backed Creative Industry Finance.
This grass roots networking session will take a broad look at funding for small businesses, creatives and freelancers and will discuss what makes people, companies and projects investible. Through our panel debate we will explore what is and isn't getting funded project wise around the Northwest, what types of finance exist for creative businesses, identify funding priorities within the region but also nationally.
This event is for local creative/digital companies considering making investment applications, freelancers with projects which may suit grant pots, third sector groups, entrepreneurs and start-ups. The event would look to give an insight into how such groups can expand their operations by receiving funding to deliver specific projects and also how the right financing package can stimulate business growth.
RSVP and order tickets for free via Eventbrite:
http://storytotell-efbevent.eventbrite.com
For details of future events, venues, guest speakers and how you can get involved head to: www.Facebook.com/penciltrickproductions, On Twitter Follow @penciltrickprod
Do you have a "Story To Tell?"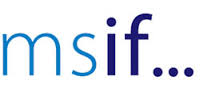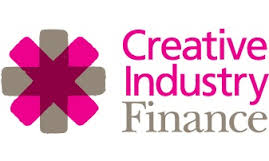 Organiser of 'Story To Tell?' - 'Meet The Money'
Pencil Trick Productions CIC is a Liverpool-based Social Enterprise which strives to forge links between stories and storytellers. Pencil Trick Productions has Creative, Corporate and Collaborative arms of its business which enable it to specialise in videoproduction for a wide variety of functions, outputs and budgets. We specialise in scratch to screen development and have a passion for ethical, socially relevant and innovative filmmaking.