Location
Shilling Building
Royal Holloway University
Egham Hill
Egham
TW20 0EX
United Kingdom
Join us for our first StoryFutures network event. Find out about our new R&D call to develop a £60,000 prototype with Heathrow Airport!
About this event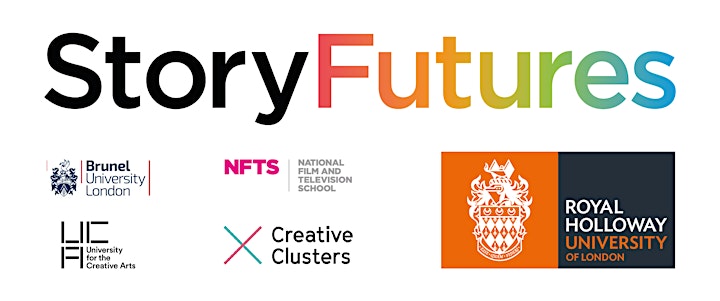 StoryFutures will work with SMEs in our region to create innovative and risky projects that address the need to develop compelling content and story experiences in next generation technologies, focusing particularly on Virtual, Augmented and Mixed Reality.
Join us to find out about more about the project and the upcoming opportunities for regional businesses.
1. Learn about StoryLab, our R&D commissioning process:
Hear from our first StoryLab challenge that tackled immersive art, as well as the winning SME developing the prototype in collaboration with our research team.
2. Find out about our next StoryLab Challenge
At the event we'll be announcing our next StoryLab challenge in partnership with Heathrow. The winner will receive a £60,000 production budget alongside access to unique R&D expertise to build a prototype.
3. Network and find out about support
Learn about our business innovation support and other opportunities, including our production facilities and hot desking space. Meet potential new commissioners and collaborators within the gateway cluster. based within our region.
4. Visit our Audience Insight Labs
Explore our testing facilities and meet our research team who can offer bespoke insights into immersive audience behaviours.
To be eligible to participate in StoryFutures, your business must be based in the 'Gateway Cluster' (detailed map can be found here)