Location
Shilling Building
Royal Holloway University
Egham Hill
Egham
TW20 0EX
United Kingdom
Hear about opportunities for your business and meet creative innovators!
About this event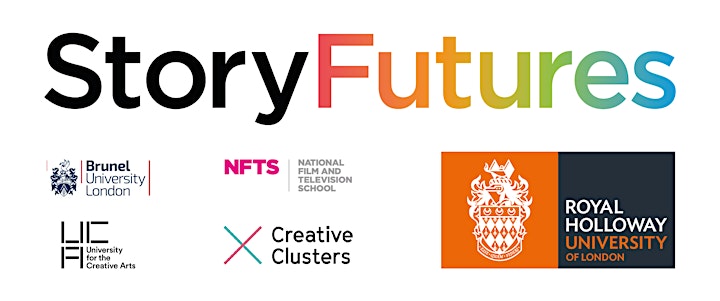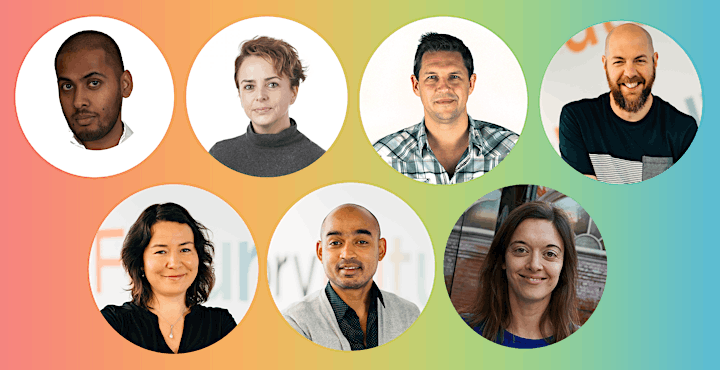 Join our Summer event for creative and digital businesses looking to innovate in next generation storytelling. We have a packed programme with innovation opportunities, audience insights, and networking over drinks.
We welcome anyone based in, or seeking collaborations in, the Gateway Cluster to the West of London.
1. Immerse UK: funding and support
Hear from Fiona Kilkelly, the Creative Industries and Immerse UK lead at Innovate UK, on how it supports businesses on their immersive journey. This includes the new £2m Immersive Technology Accelerator Investment Programme for early stage companies.
2. 'R&D on Demand': how StoryFutures can help SMEs innovate
'R&D On Demand' unlocks University expertise to work on small scale projects to help companies grow in next generation storytelling, for example, through scale up support, story form consulting and audience insight.
3. Creative England's funding for small creative businesses
New Ideas Fund invests in emerging and new screen based storytelling ideas, focusing on small businesses in film, TV, animation, games, immersive and screen-based tech industries. Hari Ramakrishnan from Creative England will set out the fund's approach and the application process.
4. Cutting-edge research on immersive audiences
Polly Dalton, Professor of Psychology at Royal Holloway, will share the latest insight from her Lab on how audiences experience immersive formats. Polly and her colleagues will also seek your views on where future research should focus.
5. StoryFutures' work opportunities coming up
An update on our innovation projects with The National Gallery and Heathrow Airport, the StoryFutures Academy offering, and our upcoming workshops on immersive for regional SMEs.
6. Make useful contacts
Join a networking session to meet regional innovators, researchers and business support organisations. Find potential collaborators, funders, clients or suppliers.
7. Demos
You will also have the chance to try out some of our immersive library on the latest Oculus Rift-S and Quest platforms.
Refreshments and canapes will be provided.
About StoryFutures
StoryFutures works with businesses in the Gateway Cluster (please see the map below) to support and fund innovation in next generation storytelling experiences, formats and technologies. We share cutting-edge research with creative SMEs, and foster collaborations between world-leading institutions, creative industries and sources of funding.