Description
World-renowned marketer Seth Godin once said: - ''Marketing is no longer about the stuff that you make, but about the stories you tell…"
You are invited by award-winning speaker, Kyle Murtagh, to his latest public speaking workshop on storytelling. In this interactive, half-day workshop, you will discover how to intrigue, captive, educate and inspire your audience through the power of effective storytelling!
If you want to use storytelling to connect with your audience so that they understand your background, your company, your brand & ideas, this public speaking workshop is perfect for you….
By the end, you will be leaving with invaluable knowledge which will help you strategically tell your own - or your company's - story in a way which will attract new business, open up new opportunities & help you ace any public speaking arena.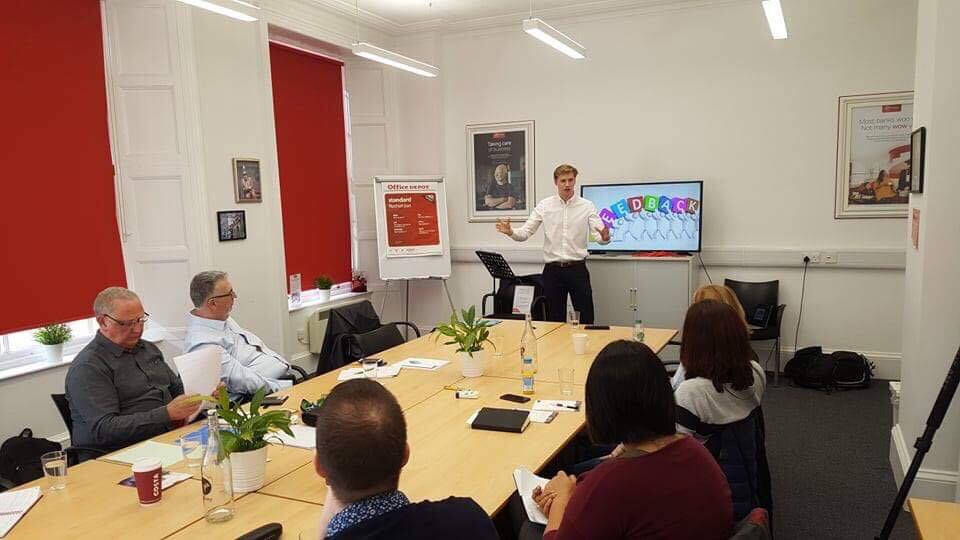 Structure
10.00 – 10.15am: Arrival with refreshments & snacks available
10.15 – 11.15pm: Kyle's interactive presentation, showcasing the first 3 principals of effective storytelling
11.15 – 11.30pm: Refreshment break
11.30 – 12.30pm: Principles 4, 5 & 6 of effective storytelling
12.30 – 1 pm: Opportunity to share your story in front of a supportive group.
**WARNING**
There are only 10 places available for this workshop. Book now to avoid disappointment!
FAQ
What do I need to bring?
All you need is a notepad, pen & lots of enthusiasm
How do I get there?
Queen Street Station is a two-minute walk from the venue or you can use one of the many car parks in Glasgow's city centre.
What have past attendees thought?
93% of attendees rate Kyle's workshops 8 (or above) out of 10. Video testimonials can be viewed here: https://www.confidencebydesign.co.uk/ (scroll to the bottom).
Finally
If you have any other questions please do get in touch by emailing: Kyle@confidencebydesign.co.uk
Above all, we very much look forward to seeing you on the 26th of July.