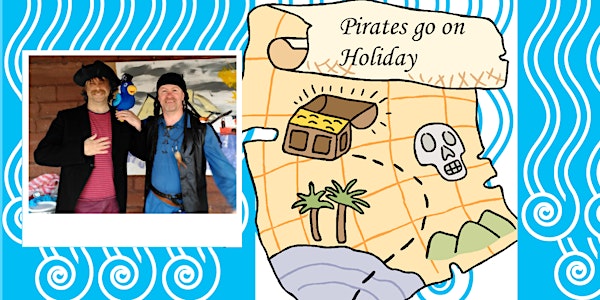 Storytelling at the Signal Tower: The Pirate Holiday Show
Location
Signal Tower Museum
Ladyloan
Arbroath
DD11 1PU
United Kingdom
The Pirate Holiday Show Storytelling
About this event
Storytelling event at Arbroath Signal Tower Museum.
What do pirates do when they want to have a holiday? Come along to the Signal Tower Museum to join pirates Nautical Neil and Bosun Brian as they try their very best to have a peaceful holiday in Arbroath! Expect hornpipes, shanties, gags and shaggy dog stories in this seaside show suitable for all the family!
Saturday 3 July, 1pm and 2pm
Arbroath Signal Tower Museum Courtyard
Free, with limited spaces due to social distancing
Pre booking advised
A socially distanced outdoor performance as part of Arbroath2020+1
You can visit the Signal Tower and see "Captain Falls Cannon Balls".
Signal Tower opening time for Saturday 10am – 3pm.
Parking available directly in front of Signal Tower & in harbour area (Max 4hrs in the harbour area I believe)
Signal Tower phone number – 01241 464554.