Actions and Detail Panel
Storytelling at work
Tue 25 April 2017, 09:30 – 17:00 BST
Description
Storytelling powers the workplace
Effective storytelling helps to build trust, shape decisions and trigger action.
We are natural born storytellers and yet in our professional environments we sometimes forget the importance of this innate skill and are less successful as a result.
Stories can be a respectful way of influencing others to see things differently, connecting us to the importance of the work we do and inspiring our colleagues or stakeholders to support us.
We are now bombarded by thousands of messages every waking minute of every day and our ability to tell purposeful stories that connect us to others and make our viewpoints memorable can be the difference between project success and failure.
However, many of us look for stories wearing the wrong lenses and so struggle to incorporate purposeful storytelling into our personal style or organisational practices. And, although we are 'hardwired' for story, we also find it challenging to bring our right-brained capacity for story into the left-brained world of work.
Storytelling requires illustrative thinking - an important skillset, integral to business practice.
Increasingly, organisational leaders and communicators are using stories strategically to engage, inspire, set a vision, teach important lessons, define culture and values, or to explain who they are and what they believe. Learn how to unlock right-brain thinking and do this for yourself; learn how to assist this process within your organisation.
In this innovative and transformative workshop, we help you see how storytelling fits into daily work moments as well as major initiatives and introduce you to practices and techniques to uncover your own narrative intelligence and that of your organisation.
Develop leadership or change communications with the 'self, us, now' model
Learn how to find, tell and write stories that move people to action
Communicate complex ideas clearly and powerfully through compelling stories
Use storytelling techniques in presentations as an aide memoire and to engage and inspire.
Now in its fifth year, this workshop will help you understand the place of storytelling in personal and organisational communication and incorporate it as a natural part of what you do. It has received highly positive feedback and inspired a number of previous attendees to run organisation-wide development or change programmes based on these approaches.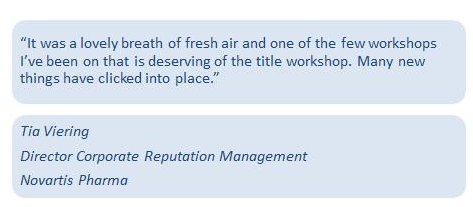 This workshop is for senior leaders, communicators, change managers, project managers and anyone who is ready for the challenge of being a leader truly able to move others to action.
As a delegate, you will ...
Understand how narrative intelligence is vital to connect with stakeholders and reach business goals

Learn what makes an effective story and how to follow the methodology and techniques

Discover how to find the right type of story

Draw on the practices of top business leaders and explore how to put storytelling into action

Increase your leadership presence and your ability to influence using storytelling

Find it easier to write, blog, present , lead your team, speak in public.
As an organisation, with these skills in place, you will experience …
Engaged and connected people

A faster route to trust and credibility

Strengthened business relationships

Enhanced reputation and company culture.
The team we draw on for these workshops has helped leading organisations, such as RBS, GSK, Novartis, Abbvie, Transport for London, Northumbrian Water and Shire Pharma develop their storytelling, communications and leadership capability – as well as working with senior communications executives and teams from businesses, charities, media consultancies and NGOs across Europe.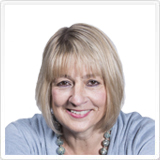 Deborah Goodall is the founder of Fruitful Conversations and a highly experienced leadership coach, and communications consultant with expertise in change management and storytelling. Since 2001, she has helped hundreds of business leaders develop a compelling business story and a style that engages and attracts. Her earlier career included senior roles in pharmaceuticals & communications.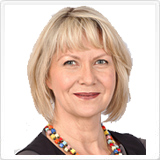 Nicole Utzinger is an internationally renowned communications consultant and coach, specialising in executive presence, employee engagement and storytelling in leadership. Her work has led to a number of notable culture shifts in blue chip global corporations and across different sectors. She has introduced and supported long term storytelling programmes in several international organisations.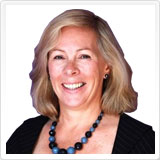 Susan Mayor is an award-winning journalist and highly experienced writer, facilitator and trainer. She has worked for 20 years in journalism and communications and helps our clients combine storytelling with their corporate narrative - extending their reach into the written as well as the spoken form.
Our storytelling programme is also available inhouse…
NB. Our full storytelling services are also available inhouse as workshops and coaching focussing on different aspects of storytelling, leadership, corporate narrative and writing.
To pay by credit card, click on the green button above. To register a place and request an invoice, please email deborah@fruitfulconversations.co.uk
If you would like to speak to one of us about this workshop, we would be happy to take your call. Please contact us as below. Otherwise, we very much look forward to welcoming you on this workshop.
Call: +44 (0) 1380 860 003
Please also see our website for further information on our communications services and our leadership development and change programmes.
www.fruitfulconversations.co.uk
Book before the end of January for discount prices starting at
£265 + VAT per head for a double ticket.
Standard ticket price: £425
(ticket prices will initially show inclusive of VAT in the booking system).