Description
"I left with a page of both external and internal stories ready to put into action. I even had an idea for a campaign."
– Sophie Ronald, Communications Executive, TokioMarineKiln


Transform your storytelling with our one-day workshop
Every company is now a publishing company and, as a result, there is an enormous amount of content out there making it hard to stand out. That's why companies such as General Electric, Microsoft, GlaxoSmithKline and Coca-Cola have invested in storytelling.

They put human stories at the heart of their content strategy because they know they are the most effective way to cut through noise, engage audiences and deliver messages. They create character-led stories that make audiences feel something because it's the emotion produced by a story that makes it memorable and ensures its message sticks.
Our one-day workshop helps you incorporate richly textured human stories into your content mix. The day is designed to inspire and ignite ideas. You will explore the world of storytelling from Aristotle to Breaking Bad, create your own stories and analyse examples from comparable organisations.
WHO IT'S FOR
The workshop is for you if you want to engage stakeholders, persuade people to buy or invest, communicate strategy or attract new recruits.
WHAT YOU WILL LEARN
You will leave with an in-depth understanding of:–
the science of how and why stories work
how to structure a story
how to build empathetic characters
bringing your story to life with sensory details
how to find stories
how to create a culture of storytelling
how to incorporate stories into your content mix
COST
The workshop costs £349 + VAT. This includes a delicious and nutritious breakfast and lunch as well as snacks and drinks throughout the day, an A4 workbook with all the key learning points and a Moleskine notebook.
TUTOR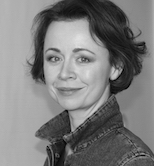 Laura Peek was a Staff Reporter at The Times. She had a wide-ranging brief that included breaking news, investigations and colour pieces and has reported from Washington, Iraq, Egypt and Greece. Laura has studied story science for over 15 years and now produces story programmes for global brands and consults on scripts. She has worked with organisations including General Electric, GlaxoSmithKline, TokioMarineKiln, GKN, Microsoft and the English Institute of Sport (the coaches for Team GB). uk.linkedin.com/in/lpeek
TESTIMONIALS
"Incredibly transferable. Finally provided evidence and clarity about the application of stories to the workplace and also (to my surprise!) life. Bloody brilliant day!"
– Dr Peter Brown, Sport Scientist for Team GB


"Invaluable...thought-provoking, practical and fun...I would recommend it without hesitation."
– Laura Guerin, Head of PR and Communications, TokioMarineKiln
"Informative, engaging and fun – excellent mix of theory and application, good examples from pharma and beyond and clearly you had done your research on Lundbeck."
– Lindsay Williams, Global Market Access Manager, Lundbeck