Event Information
Refund policy
Contact the organiser to request a refund.
Eventbrite's fee is nonrefundable.
Dr Sue Jennings, the pioneering play & dramatherapist who developed the concept of Neuro-Dramatic-Play, leads this live online course.
About this event
If you are taking this course as part of our Live Online Diploma in NDP, please DO NOT book here through Eventbrite. You will be sent details directly via email.
You can find out more about our Live Online Diploma in NDP and how it can save you over £300 on the cost of individual courses HERE.
PLEASE NOTE: This is a 2-part course taking place on Saturday 18 December and Sunday 19 December 2021.
PART 1 takes place at 0800-1100 GMT or 1600-1900 GMT on Saturday 11 December.
PART 2 takes place at 0800-1100 GMT or 1600-1900 GMT on Sunday 12 December.
Your ticket for each date enables you to attend both parts of the course.
___________________________________________
Storytelling in Education and Therapy
Therapeutic Storytelling is a large and diverse field, and addresses many issues of theory, methods and application. Although it is important to understand the techniques we need to be a storyteller who is listened to, we all need to know how to choose appropriate stories for therapeutic application, as well as having the skills to listen.
This course gives basic take-away skills whether you are a teacher, parent, therapist or helper. You will learn to make appropriate choices of the 'right tale to tell', and to know when it is time to listen. You will also have a repertoire of various stories that are applicable in your work. Techniques include the use of puppets and sand tray.
We shall address issues of the 'storytelling brain' and why stories are so important both for culture, family and the individual child, young person, adult or older person.
Learning Outcomes:
The four domains of stories: ancient and modern, I and you
Personal stories in fairy tales and myths
Stories for performance or telling
Creative stories: from pupil/client and teacher/therapist
Storytelling bag and application
Voice and the brain - the physiology of story-telling
What you will need to have with you:
Hard backed A4 note book with pleasant cover
This course is worth 6 CPD points and you will receive a Certificate of Participation.
This course is recommended for:
Counsellors
Therapists
Teachers
Parents
SENCOs
Foster Carers
Social Workers
Play Therapists
Art Thearpists
Drama Therapists
Family Support Workers
This course can be taken as a stand-alone CPD course or as part of our Live Online Diploma.
Your Trainer
Dr Sue Jennings is a Play and Dramatherapist. She was awarded the lifetime title 'Professor of Play' by the European Federation of Dramatherapy for her pioneering work in Dramatherapy and Neuro-Dramatic-Play (NDP). She is Senior Research Fellow, The Shakespeare Institute, University of Birmingham; Distinguished Scholar, University of the Witwatersrand; and Honorary Fellow at the University of Roehampton.
Sue runs training courses internationally in Neuro-Dramatic-Play which emphasise the importance of early playfulness for attachment and the development of empathy and resilience. NDP is important in addressing the effects of trauma and abuse. Sue is also researching 'Newborn Play' with a focus on 'building bodies, building brains'.
Sue is renowned as an expert on resilience and has trained both clinicians and teachers worldwide.
Sue is the author and editor of more than 40 books. She also trains carers in 'Creative Care', which is attachment-based creativity, to apply in work with older people and people with dementia. She was awarded a Churchill Fellowship for Arts and Older People in 2012/2013.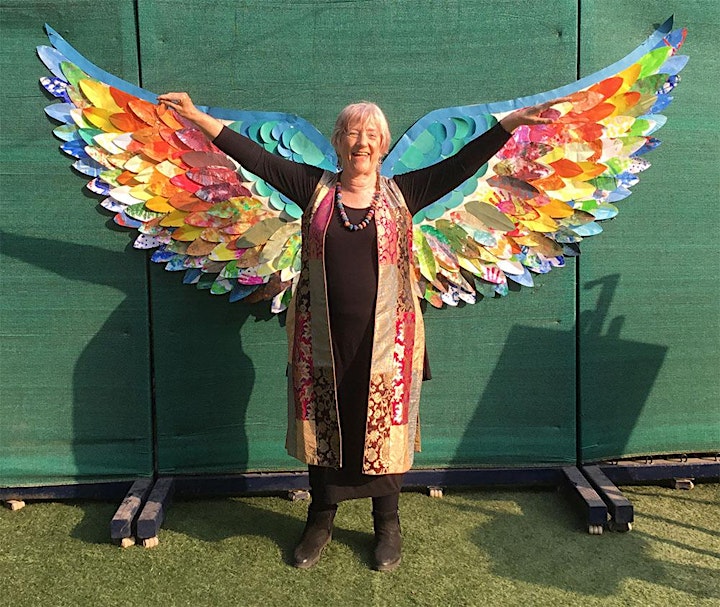 Testimonials from Dr Sue's Previous Courses
"Thank you for 2 days of captivating and inspiring training and thank you for the Shakespeare insights - amazing and something I will share with my colleagues. I have so much to take away and share with the children and young people I work with because of your inspirational teaching. Looking forwards to the next one. Thank you, Dr Sue."
"Thank you Sue! a thoroughly enjoyable and informative course"
"I thought there was a good balance between teaching, experiential activities and opportunities for questions. I really liked having the opportunity to work with a smaller group. That's something I think we are used to when attending face-to-face training and I really valued the experience."
"Thank you Sue. I found the course informative, it filled in a lot of gaps in my knowledge. I enjoyed the break out groups, it's always good to share in smaller groups."
"A wonderful, especially intense course that brought me a lot of joy, pleasure and the mood to work and learn from an extraordinary professional, Dr. Sue Jennings 💖 I highly recommend it - a unique experience!"
"Brilliant training, Sue ensured to encourage participants to ask questions and made feel very comfortable on an online platform!"
"I thoroughly enjoyed the training; the delivery via Zoom worked really well and the course content was excellent."
"Was an absolute gift, useful and inspiring. Will utilise the training in my work."
"I absolutely loved this workshop it gave great tips and strategies and was so relaxed and interactive all in one. Thrilled to have done it. Thank you, Sue!"
"Really enjoyed the training & would recommend it."
"One massive advantage of this current situation is that the training was online otherwise I would not have been able to do it as I don't live in England. Thank you for facilitating this. I am an experienced Play Therapist and I found it very useful. Thanks once again."
Date and time
Location
Refund policy
Contact the organiser to request a refund.
Eventbrite's fee is nonrefundable.
Organiser of Storytelling in Education and Therapy