Description
Storytelling is as old as humanity. It's also a critical skill in today's information landscape, and is our most powerful tool for connecting with ourselves and others. We all have a voice that deserves to be heard, and a story to tell.
In this innovative, interactive, and interdisciplinary workshop, we'll explore themes from literature and philosophy, to mindfulness and psychology, to poetry and science, to play and creative writing. We'll experiment with a variety of techniques and ways to tap into our innate ability to find our voice and tell our stories.
This class is open to anyone, whether you are writing a book, looking for new ways to tell your company's story, want to innovate a new idea, roll out out a new project, are an experienced writer looking for inspiration, or just want to get more in touch with the power of your own authentic voice, creativity, and story.
We will have some foods and drinks for you, so just come as you are, dressed comfortably, with pens and paper, ready to have some storytelling fun.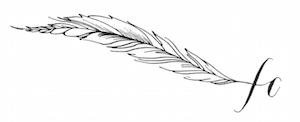 Flynn Coleman is an international human rights attorney, a mindfulness and creativity teacher, an author, a TEDx speaker, a Huffington Post writer, a former competitive athlete, a social entrepreneur and innovator, and a founder and CEO. She has a background in innovative approaches to economic empowerment and economic development, behavioral economics, international trade, war crimes, political reconciliation, humanitarian law, and improving access to justice through innovation. She holds a BSFS from Georgetown University, a JD from UC Berkeley School of Law, and an LLM from the London School of Economics and Political Science.
Learn more: flynncoleman.community