Description
Mastering the digital customer journey involves converting strangers into friends who then become lovers and brand advocates.
To help achieve this, in today's multichannel digital space it is more important than ever to turn every digital interaction into an opportunity to progress your audience through the user journey.
Join this ½ day master class which aims to explore the middle to bottom stages of the sales conversion funnel, how brands can push people through the path to purchase and how then post purchase brands can engage with digital visitors to increase repeat business and create brand advocates.
Leading industry experts will share their experiences around targeting digitally savvy consumers in 2017 and beyond featuring insights, tools, strategies, technologies and interactive real life examples.
Speakers Include:
Sagittarius

Crimtan

Sitecore

StylePoints

Who Should Attend?
This event is aimed at anyone with the remit of improving results from digital marketing within digital.
In attending this event you will hear from brands that are leaders in their respective fields and have the opportunity to mingle with your peers!

Event Agenda
9:00 - Delegate Welcome & Refreshments
9:20 - Event Introduction
9:30 - Sitecore
10:00 - Crimtan
10:30 - Refreshment Break
11:00 - StylePoints
11:30 - Sagittarius
12:00 - Q&A, Networking
12:15 - Event Close
Event Moderator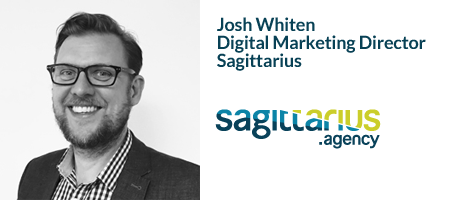 Josh blazes the digital marketing trail for Sagittarius and its clients and is one of the region's leading digital marketing experts with over 20 years experience in marketing both client-side and agency. He is an SEO stalwart and specialises in developing digital strategies, innovating the latest marketing techniques and designing and implementing successful multichannel campaigns.
---
The Speakers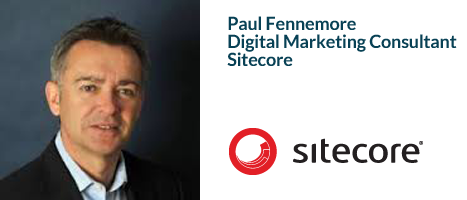 Mastering the customer journey: how and is it worth it?
Today, mastering the customer journey means orchestrating random digital journeys across multiple channels but also bridging this digital world with the physical. Joining up the; 'bricks with the clicks', 'word-of-mouth with word- of-mouse' and so on.
But organisations are faced with many challenges when it comes to being equipped to deliver an omnichannel journey such as:
Where do you start?
What technologies do we need?
What's our implementation roadmap?
What's the ROI?
Some organisations have started to nail these questions and get on with the job. This session provides an example of one organisation who has proven that mastering the customer journey has delivered triple digit growth and explains how they did it.
---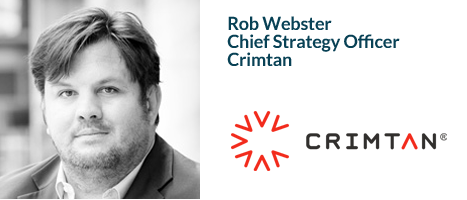 Your Future is Programmatic

The rise of programmatic display has been the biggest change in digital advertising over the last few years – and it shows no sign of slowing down. It presents new opportunities for brands and creates a more transparent marketplace where marketers can take back control of their campaigns. But it's also complicated, and only marketers with the right skills and the right partners can take full advantage. Crimtan will set out the benefits of going programmatic, point out the pitfalls and illustrate success through case studies from leading brands.


---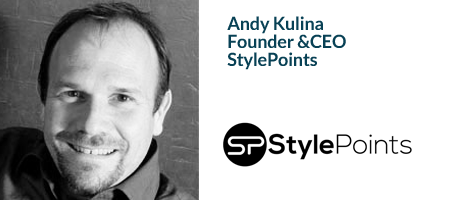 Disruptive Loyalty
After 20+ years in the loyalty sector that included the launch of the USA's largest supermarket loyalty programme Kroger Plus, Andy identified an opportunity to disrupt "loyalty" as we know it. Traditional loyalty programmes reward transactions, i.e., buy something, get points. This is still good enough if your business is groceries, but what if you sell holidays, clothes, sofas or designer watches? In the digital age, consumer engagement needs to begin much earlier in their purchase decision journey and to drive that brands must provide a value exchange to users that occurs before and between purchases.
Andy will change the way your business thinks about a loyalty strategy and even challenge the continued use of "the L word". Oh, and he might give us a sneak peak at what StylePoints is all about as well!
---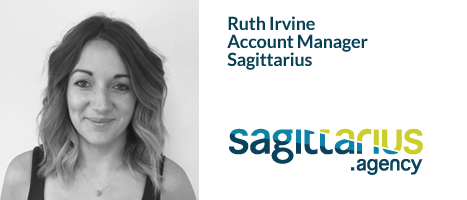 Simple Steps to CRO Success
Conversion is the king and the measurement of success in terms of revenue, business and brand growth. Conversion Rate Optimisation or CRO is a system for increasing the percentage of visitors to a website that convert into customers by purchasing a product or completing a desired action. CRO is a combination of many things including traffic generation and/ or quality and optimal website conversion and performance.
Ruth will explore what CRO is, how you can implement it, achieve success and what good conversion rates actually look like across digital channels with actionable attendee takeaways.