Description
Strategic Marketing Seminar for Small Business Owners (worth £199)
Discover A Proven System For Driving More Leads and Sales To Your Small Business
Everything You've Ever Heard About Generating Leads For Your Business Is WRONG!
Honestly, when was the last time your business generated a consistent stream of ideal sales leads, month after month, without any hard work on your part?
Look, it's not your fault! The vast majority of small businesses are making the same mistakes and, as a result, their marketing is ineffective and costly.
Let me show you the top lead generation mistakes small business make...and how to overcome them all!
In this interactive and motivational seminar you will learn how to:
Generate all the leads your business can handle and convert more of those leads into sales

Develop a marketing strategy that delivers a consistent stream of leads, who are ideal customers for you, month after month, without any hard work on your part

Out-Think, Out-Market and Out-Sell Your Competition and make your business the obvious choice for your prospects

Generate £5,000 to £10,000 in additional revenue in the next 90 days
All attendees will receive a copy of my latest book "Your Best Best Year In Business: 5 Steps To Taking Back Control of Your Business and Creating Your Dream Lifestyle AND How To Get Started In The Next 30 Days!", a £5 value*.
Marketing Strategy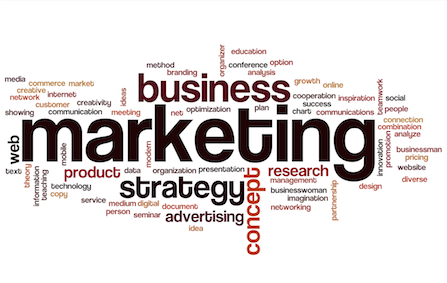 In 2017 we have ever-more advanced ways of reaching our target market. There's no shortage of webinars, seminars and courses available to teach you how to use social media, SEO, PPC and other marketing tools.
But lead generation is expensive, so how you can sure that your investment will yield results?
One of the biggest mistakes that small businesses make is to focus on Tactical marketing without first formulating a good strategy.
Tactical marketing refers to the lead generation activities that you do: for example, Facebook ads, business networking, newpaper articles, etc. The problem is that
What

you say in your marketing and

how

you say it is almost always more important than the marketing medium

where

you say it.

When lead generation results are poor, small business owners tend to blame the tactical part of the plan, without any regard for how good or how bad the strategic messaging was. How often have you heard things like:

"Facebook/LinkedIn/Magazines/Networking (etc.) doesn't work for my kind of business."

That may be true, but most likely it's that your marketing message is too similar to your competitors. You've neglected the strategic aspect of marketing and lead generation and so your potential customers find it hard to differentiate between your business, and others in the market.
When you can't differentiate your business and communicate the true value you offer, you're doomed to
forever compete on price

.

In this seminar I will teach you our proven, step-by-step formula for making your phone ring, herding prospects to your website and marketing your business successfully. This information is so powerful and compelling that it will position you in the top tier of all lead generation. It will boost your confidence in client acquisition and form the foundation for all your future marketing activities!
Book your place now while there's still space!
Russell Streeter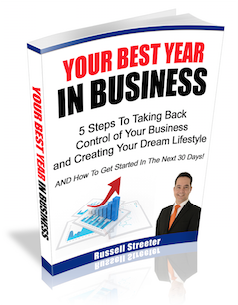 Russell is a strategic marketing specialist, small business coach and author of "Your Best Best Year In Business: 5 Steps To Taking Back Control of Your Business and Creating Your Dream Lifestyle AND How To Get Started In The Next 30 Days!"
He is a Fellow of the Association of Chartered Certified Accountants and spent over a decade working with global brands like PwC, Prudential and Old Mutual. Since 2012 he has been helping small business owners like yourself to boost sales and profit, improve operations and build long-term business value.
"Russell is an inspiring business mentor with an aptitude for understanding clients which makes him stand out from other mentors. My business has benefited immensely from our time together." - Robert Briggs, Director,Crimson Crab
"Russell breathes fresh air and ideas into business development. His influence has helped us achieve 30% growth during our last year and I would highly recommend him." - Ian Skinner, MD, The Diverse Cleaning Company South Ltd.
"I cannot recommend Russell highly enough. With his help and support I am now much less intimidated by the idea of expanding my business." - Elfrieda Dickinson, Owner, The Studio
"Revenue has increased 36% since we started working together and I always leave our meetings energised and confident about the future of my practice." - Grace Haine, Grace Haine Eyecare
As an award-winning speaker, you can certain that this seminar will be engaging, interactive and highly motivational!
Book your place now!
*You must attend the seminar to receive my book. No refunds or credits will be given for no-shows.