Description
---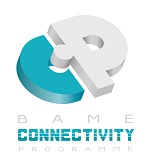 Failing to plan is planning to fail.
Having a strategic plan is an absolutely necessary tool for any organisation. They are useful in making the most effective use of resources and in selling the organisation to potential funders.
This course will consider what a plan should include and will help participants put together an effective plan. This will include defining the current position of the organisation; its current services and operations, its client group(s) and its financial position.
The course will also consider how to outline the organisation's development plans, how these plans relate to the organisation's purpose, what resources would be needed and outlining costings and financial forecasts.
Aims:
An understanding of the purpose of strategic plans

How to prepare an comprehensive strategic plan

How to use strategic plans as an aid to development and marketing
Supported by