Strategic Planning to Minimise the Brexit Effect (1)

Friday, 9 February 2018 from 09:00 to 13:00 (GMT)
Event Details
"The real challenge in crafting an effective strategy lies in detecting subtle discontinuities that may undermine a business in the future.  And for that there are numerous concepts, strategies and tactics, but most of all it requires a sharp mind in touch with the situation."   Henry Mintzberg
Introduction
Brexit has captured our imagination like few events in our working history; no-one knows for sure, what is 'over that hill' when it arrives. Is it going to be good news, potentially damaging or indeed elements of both? One thing is for sure is, it isn't going away.  So, how do we take control and climb that hill to give us a view of what things may look like and to understand how to take the right decisions?
We at the Construction Leaders Club have been pondering this for some time and have decided to take action! As part of our Navigating your Way Through Brexit theme, we will be delivering 4 half-day workshops.
Workshop: Strategic Planning to Minimise the Brexit Effect

Question: 'Are you taking a long-term, strategic view of your firm's ability to survive the Brexit effect?
You can't get where you're going until you know where you are!  The first step in the strategic planning process is really understanding your business's internal and external environments, your firm's capabilities, clients and the gaps that exist (in other words situation analysis). This step is the foundation so you can apply and compare it to future scenarios.
This Strategic Planning workshop is designed specifically for business owners and senior decision makers responsible for the future survival and prosperity of their construction related businesses.  This workshop is for you if you want to:
understand fully your current business situation; 

identify and evaluate the best way forward; and

create an effective plan.
Workshop 1 Facilitators
Terry O'Mahony, Founder, Certified Business Coach, Head Coach of Construction Leaders Club (CLC)
Terry O'Mahony is a long serving member of The Chartered Institute of Building, holds a Master of Science degree, is founder of CLC, and is a published writer, blogger and head coach.
He's famous for helping small business owner's associate with the construction industry to grow their businesses, turnover, profits and personal freedom through effective and unique business strategies.  He's the creator of a suite of mastermind style programmes that have helped businesses and their teams successfully grow and develop.
Peter Jubb, Programme Director
With 30 years under my belt in the construction industry, and over a decade at Diretor level, I started my business development consultancy business 8 years ago. During this time, I became increasingly aware of the need for business owners and senior management  teams to work more closely together in order to take the business forward.  For the past two years I have headed-up CLC's Academy and supported Terry O'Mahony in the delivery of various business growth programmes primarily for SME business owners in the construction industry with specific responsibility for the Rising Stars Programme.   
All CLC programmes are accredited by the Chartered Institute of Building under its Chartered Building Consultancy scheme; which ensures that all our programmes are totally fit for purpose.
When & Where

Risley Hall Hotel and Spa
Derby Road
DE72 3SS Risley
United Kingdom


Friday, 9 February 2018 from 09:00 to 13:00 (GMT)
Add to my calendar
Organiser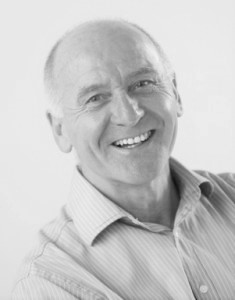 Construction Leaders Club ... a place to Connect, Share and Prosper
Terry O'Mahony is founder and CEO of Construction Leaders Club, an organisation focussed on helping individuals connected to the UK construction industry connect with each other, share best practice, knowledge and experiences, and prosper by doing business together.  
www.constructionleadersclub.com
During the past thirty years Terry has been engaged in the development of business strategies, marketing plans and the selling of goods and services within the construction industry - holding a variety of senior positions.
Terry has been fortunate enough to have worked alongside or on behalf of some of the most progressive, smartest and most successful people in the local construction industry.
Why not come along to our event and meet Terry and the team ... you'll receive a very warm welcome.