Description
Designed to ignite, motivate and empower recruitment sales professionals to achieve and sustain consistently high quality of sales activity through the development of innovative and tactical sales strategies.
Develop a tailored sales framework to shorten the sales cycle and increase the volume of prospect relationships
Increase the activity to return ratios in the sales process and activate passive sales channels.
Content includes:
The Recruitment Network Strategic Selling Framework™

Customer Target Mapping

Innovative Sales Planning

Generating Prospect Generator™ Partnerships

Competitor Analysis and Market Share Development

Using Benefits Statements and Proof Points to Sell our Points of Difference

Exploiting Gatekeeper Relationships

Maintaining Consistent Sales Pipelines to Avoid the Feast or Famine Syndrome

Developing High-Impact Referral Systems

Understanding and Changing the Buying Motivations of Clients

Strategic Account Management and Development

Uncovering Hidden Needs and Opportunities

Presenting our Service / Product Offering with Impact

Creating Calls to Action
---
Feedback from event
"James was extremely knowledgable in his approach but also made the whole experience fun and interactive. He backed up ideas with real life examples and ensured the group interacted with each other. There was the perfect blend of group work, individual work, example learning, theory etc."
"The real value in this workshop was learning more efficient ways of working to achieve high performance. Making me feel like recruitment is an exciting industry to be in. "
"James was so engaging, and believable - he's actually done this himself, so unlike other trainers he has the first hand experience of having done our job, so he knows these techniques and tools can have a positive impact on our NFI. His delivery style was excellent, at no stage was I bored. "
---
Your Course Traininer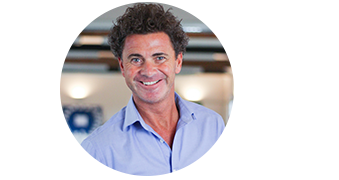 James Osborne
Chairman of The Recruitment Network, award winning business consultant, advisor and entrepreneur, in staffing and recruitment
James is an award winning business consultant, advisor and entrepreneur, with an international board level background in the staffing and recruitment sector, ultimately as General Manager within one of the largest HR and Recruitment service providers in Australia.
---
*All places on this programme are FREE to members of The Recruitment Network Club.