Description
Online you are not a candidate or a customer, you are both. With the candidate journey now starting long before the application, the way we source and engage with candidates is fundamentally changing.
Our upcoming event Strategic Resourcing: From reactive to proactive will look at how in order to consistently connect with the best talent, recruiting leaders need to move from a reactive to a more proactive resourcing model. This means behaving more like marketers; being strategic, being relevant, being human.

We'll have guest insight from Samatha Ramsey (UK Head of Resourcing, Balfour Beatty) on Advanced Marketing and Sourcing and Ben Gledhill (Employer Branding & Candidate Experience Manager, Manchester Metropolitan University) on Building Human Relationships. We'll also have guidance from Beamery on Treating Candidates like Customers, as well as opportunity for roundtable discussion.
---
Guest Speakers
Samantha Ramsay - UK Head of Resourcing @ Balfour Beatty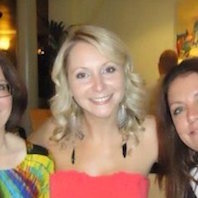 Ben Gledhill - Employer Banding & Candidate Experience Manager @ Manchester Metropolian University