Strategies for Winning in China Taster Workshop
Description
As the second largest economy on earth and consistently the world's fastest growing market, China is creating huge new opportunities. Even if you are not planning to go to China, Chinese companies are coming to you.
Cambridge Judge Business School, University of Cambridge has designed a programme to help you get inside the heads of Chinese companies as potential competitors, partners and investors; to understand their strategies, how they will impact your business and how you can respond. It will help you reassess the realities of the China market opportunity, the strategies that work, and the pitfalls to avoid.
In conjunction with DIT, Cambridge Judge Business School is hosting this taster workshop to help give you a feel for what to expect from the full, 2 day programme, that takes place in November.
Delivered by Professor Peter Williamson, Academic Programme Director, and Dr Eden Yin, Senior Lecturer in Marketing.
Who is it for?
This programme is relevant to CEOs, Strategy Directors and key functional executives in Finance, R&D, Operations and Human Resources. They will be working with a wide range of industries where the rise of China and Chinese companies is reshaping global competition and presenting new opportunities and threats to engage as competitors, partners, investors and in M&A.

Strategies for Winning in China Taster Workshop
Overview
09:00 Registration
09:30 – 11:00 Session 1
Understanding the competitive strategies of Chinese competitors with Professor Peter Williamson
Today the biggest barrier to winning a share of China's huge and growing market is the strength of local Chinese competitors. Their strategy of choice is cost innovation: using Chinese cost advantage in radically new ways to offer customers around the world dramatically more for less. Building on this base, Chinese companies are now ramping up their innovation capabilities, especially by finding ways to accelerate and reduce the costs of new product development, and upgrading their technologies and skills by making acquisitions overseas. In this session we will focus on understanding the strengths and weaknesses of Chinese competitors and then try to pinpoint what might be your own company's competitive advantages when up against these rivals.
11:00 - 11:30 Refreshment break and networking
11:30 – 13:00 Session 2
Connecting with Chinese customers and understanding Chinese culture with Dr Eden Yin
In the past, just being a western brand or product was adequate to win in chinese markets as products from the west were generally perceived to be higher quality. However, in recent years, more and more Chinese local companies have outperformed their foreign counterparts, including leading firms such as P&G, HP, Nestle and even Apple due to their constant efforts in improving the quality and performance of their products, and more importantly their intimate understanding of the needs of Chinese customers. Therefore, connecting with Chinese customers in a deep and meaningful way is vital for a western product or brand to achieve sustainable growth in increasingly Chinese markets. In this session we will focus on understanding the motives, aspirations, habits and psychology of Chinese consumers and indicate ways for you to better serve their needs.
13:00 Workshop End
Further information about how you can register for the full programme in November will be available on the day. You can also find out more by visiting the Cambridge Judge Business School website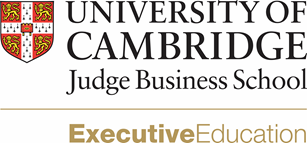 To contact our Customer Service Team: +44 (0) 1707 398 398 or email EastInfo@mobile.trade.gov.uk