Strategy for Speakers - 2 Day Training

Thursday, 25 July 2019 at 09:30

-

Friday, 26 July 2019 at 17:00 (BST)
Event Details
Speakers Express presents: Strategy for Speakers
Looking to build a solid speaking strategy into your business growth plans but unsure where to start?
Ever feel confused about whether you really NEED to be doing all the things you think you SHOULD be doing when it comes to using speaking as a key business growth pillar?
Incorporating a strong speaking strategy into your larger business growth plans can be fundamental in helping you to:
Be KNOWN in your industry
Attract a huge following of RAVING CLIENTS
Get booked SOLID
Create IMPACT through work you love (and the freedom to do it on YOUR terms).
---
It can be tricky to navigate and understand what it really takes to be successful in this area. We get that.
Luckily, we've got the roadmap you need to accelerate your business through speaking, helping you know exactly WHAT to do and WHEN to do it.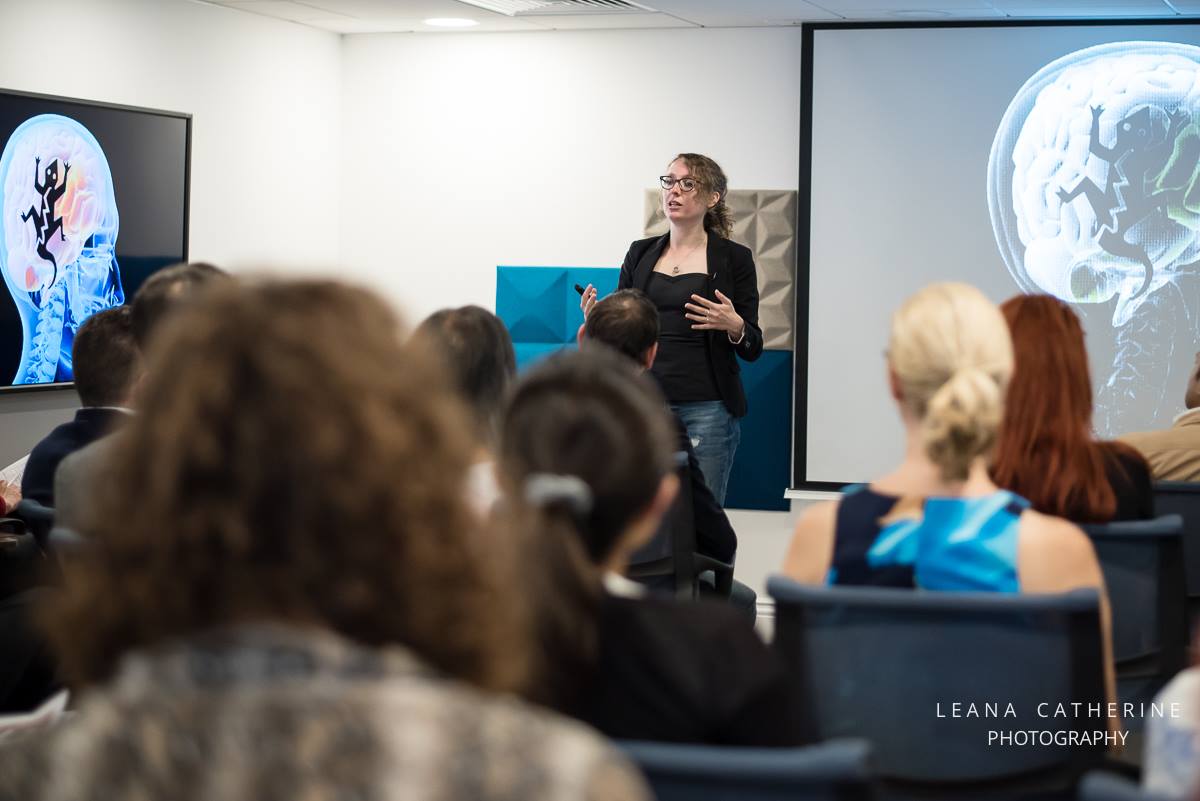 Introducing our NEW Strategy for Speakers training, where we'll show you how to successfully incorporate speaking into your business, even if you are not currently speaking!
Previously only shared with our private clients, we're giving you the tools to create a streamlined, simplified strategy by taking over 20 years of knowledge working with hundreds of passionate business owners and sharing it ALL in this 2-day intensive training.
Walk away with practical and proven strategy tools that can be used daily to guide your business and boost your revenue through speaking:
Clarify your brand message and positioning in the marketplace to maximise client attraction and tap into new markets.

Learn the key steps to define your offering and attract the clients YOU want to work with.

Understand how to formulate your speaking rates to deliver the best value while maximising profits.
and much more...
Discover the secret to standing out as a speaker in the marketplace.

Map your ideal customer journey to take the guesswork out of knowing what you need in place at each stage of your business growth cycle to ensure a smooth transition and less headache at every stage of your speaking journey.

And much more!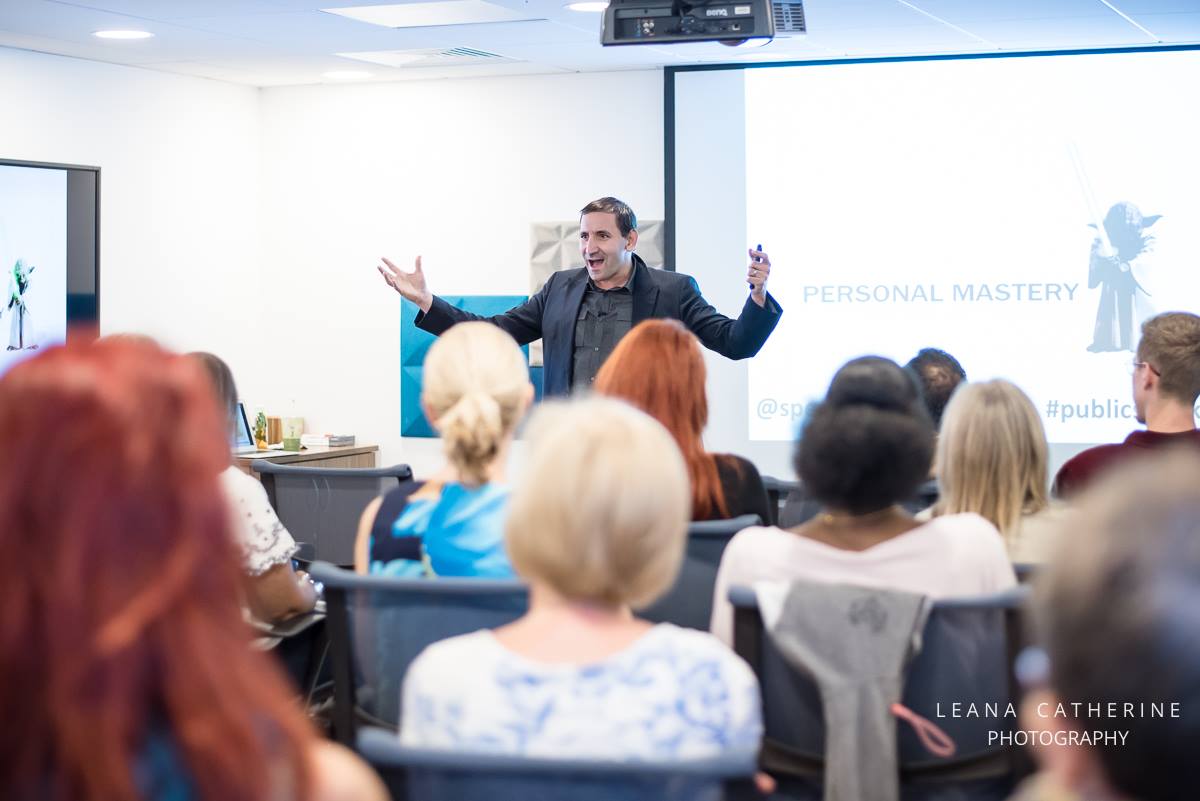 ---
"Speaker Express really know what they're doing! I love how they help all kinds of business owners use speaking to drum up revenue, as well as share their voices in a unique way. I haven't come across any speaking training that's as professional yet friendly and community-driven as Speaker Express." –Rose Kirby, Wealth Coach & Business Strategist | TEDx Speaker | Forbes Coaches Council | McKinsey Alumi
"From Speaker Express I learned a number of different ways about making money from speaking and how to really perfectionise my message. All sessions are interactive with content that you can put straight into action in your business. The best thing for me is the authenticity and integrity of Speaker Express, which is superlative. If you are looking for a supportive community and strategies that will transform your speaking and increase your income, get on board now!" –Steve Cole, Founder at Tribe Selling
Attendance requirements:
A business that is already up and running, generating revenue

A true desire to incorporate speaking as a key business growth pillar

A solid determination to step out of your comfort zone into implementation zone 
Spaces are limited, book now!
---
About Your Trainers 
Annik Petrou – Founder
Annik has over 30 years experience in being scared of speaking, declining speaking opportunities due to the fear of looking silly in front of peers and other nerve related issues. This all reached its peak in 2011 at a speaker training course – enough of wasting time worrying about what others might think – Speaker Express was born. Since then, they have helped thousands of entrepreneurs to successfully pitch for investment and funding, gain the confidence to push their business from home office to the stage, speak on TEDx stages or landing big corporate contracts. Besides training and speaking Annik loves her strawberry blond cockapoo Roxy, exploring the English countryside and red velvet cupcakes. Usually (but not always) in that order.
Annik's Speaking Tip: Get speaking as soon as possible, ready or not. You are perfect now, even though you will continue to improve FOREVER.
Elliot Kay – Lead Trainer 
Elliot is a serial entrepreneur and building three successful businesses, Elliot has a unique knowledge of both what makes great stage presence and how to utilise that to build a profitable business. At Speaker Express, Elliot knows how to stretch speakers to reach their full potential.  Speaking is a big part of our marketing strategy, he has accumulated 6,000 hours of stage time speaking globally to audiences across Europe, Africa, US, and the Middle East – and he brings that expertise and experience to the Speaker Express members.
Elliot's Speaking Tip: Know your content inside out, respect your audience by adding value and always make your talk about them, not yourself.
---
 What people say about Speaker Express:
I took the two day Speaker Express course, worked on my confidence and now secured 4 speaking gigs! - Ash Taylor, Consultant
Speaker Express has pushed me out of my comfort zone and made it more comfortable. - James N. 
I went from this 'raw, rough and ready speaker with no structure' to running my business and using speaking as a way to attract clients. - Ollie Trew, Speaker 
Speaker Express throws boring, structured training out of the window and instead focuses on authenticity and helping you to present naturally with self-belief. - Toby F. 


---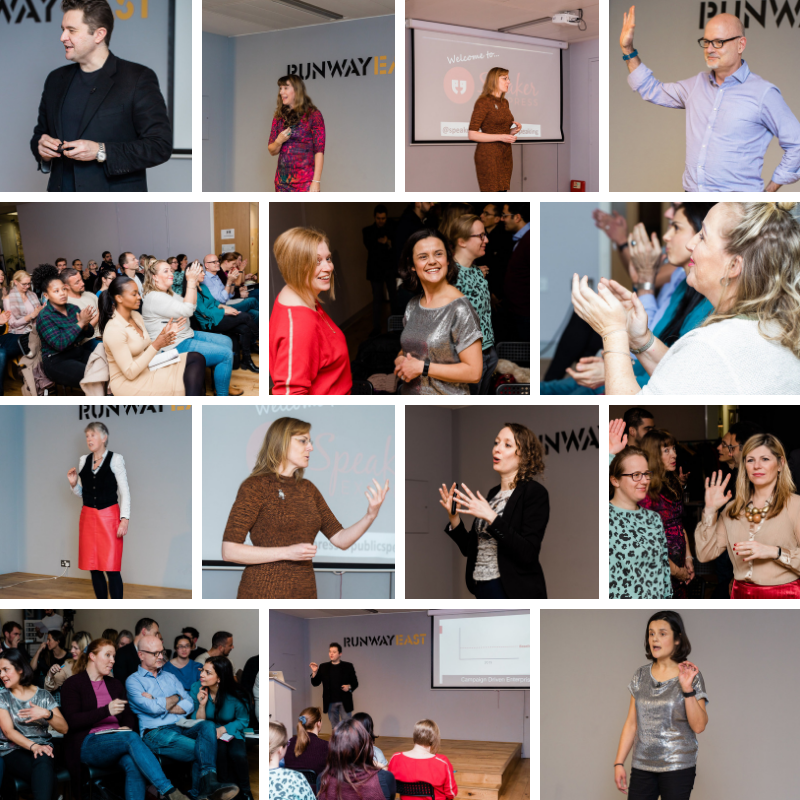 We run monthly Boardroom sessions, a 2 Day Creating your Signature Talk training, a 3-month Speaking Kickstarter, and a 6-month Professional Speaking Accelerator, all about building a speaking business. If you have a bigger vision for yourself or running your own business then come along and learn how to take your speaking and confidence to the next level.


Tickets:
£297 per person
Your Speaker Express Team: Elliot, Emily & Annik x 
Connect with us online:
When & Where

Wework
1 Mark Square
EC2A 4EG London
United Kingdom


Thursday, 25 July 2019 at 09:30

-

Friday, 26 July 2019 at 17:00 (BST)
Add to my calendar
Organiser
Speaker Express is all about learning how to gain more brand visibility through speaking, getting on more stages & growing your business in the process. 
Speaking skills are far beyond toys and cash – a few months invested in training and you gain presentation, pitching & speaking confidence that stays with you for life.

We run monthly Boardroom sessions, a 2 Day Creating your Signature Talk training, a 3-month Speaking Kickstarter, a 6-month Professional Speaking Accelerator and a Next Level, all about building a speaking business.

The Speaker Express Approach

Speaker Express does public speaking & pitch training in an experiential way so you can develop clarity on communicating your brand and vision to influence your audience and those investors. Everyone can overcome nerves and be confident in front of even large audiences. Our approach is a high-impact educational training practice. It's a learner-centered approach that gets you off your chair, out of your comfort zone, actively involved and responsible for your progress in a safe environment. This training format guarantees an immediate and noticeable difference in your communication approach.