Description
We are happy and excited to present one of the UK's leading Strategists, Elliot Kay, for a unique special event in LA. Elliot's expertise is building businesses with coaches, speakers and or trainers. Getting you to 6 figures fast.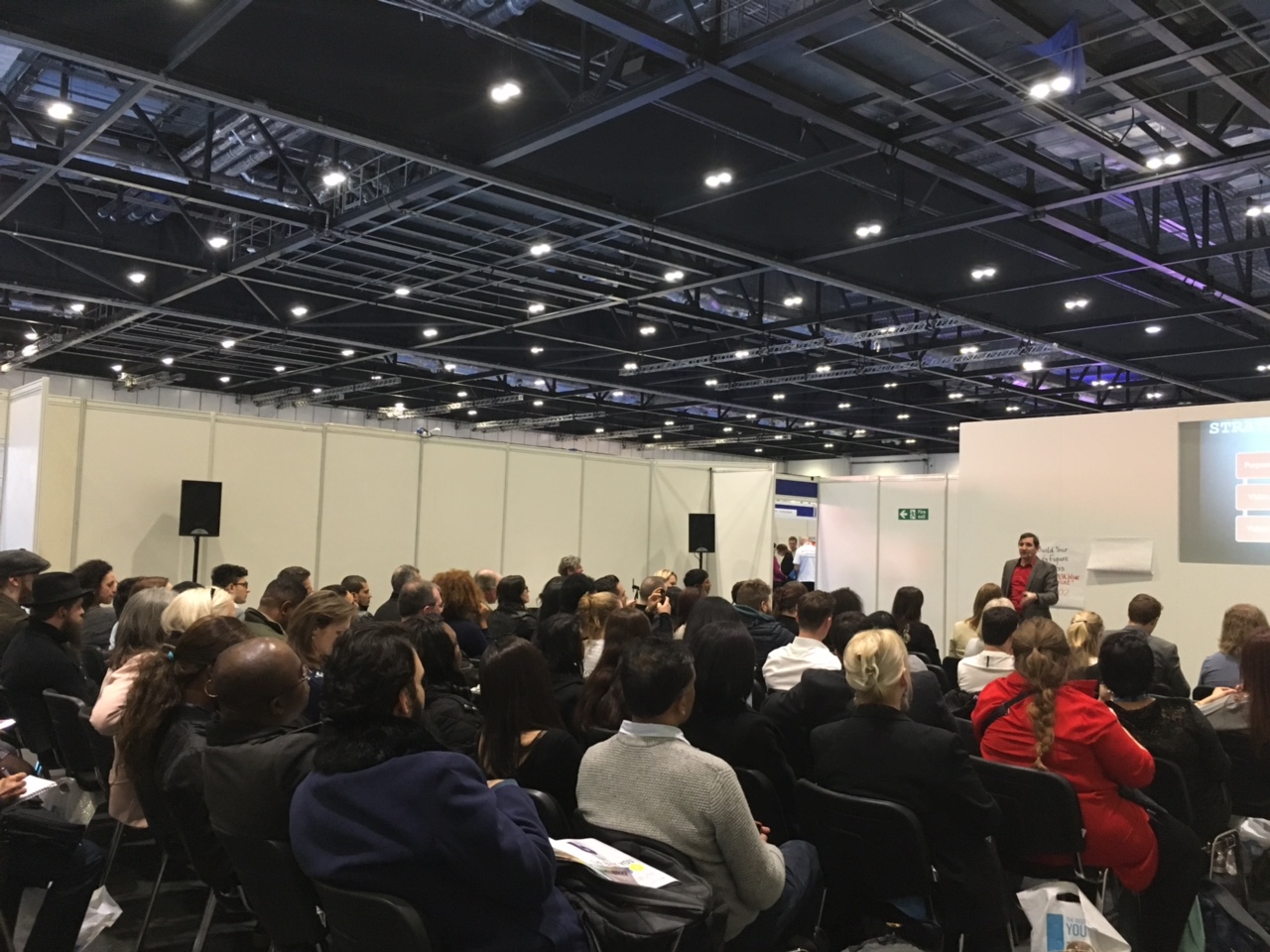 COME AND JOIN US FOR 2 DAYS IN LA TO

WORK PURELY ON YOUR STRATEGY FOR YOUR BUSINESS!
Want to check out what this 'strategy thing' is really all about and how to apply it?
---

Give me two FULL days and I will:
Design your business strategy to get you to at least 100k+ turnover in 12-18 months

Ensure your business growth strategy is in line with your purpose and will give you the lifestyle you want

Unpick your income streams and rebuild them to maximize your monthly cash flow and get you the income you want

Establish your brand and positioning in the marketplace – giving you a clear marketing strategy so you can attract a steady stream of clients
---
Plus...you'll walk away with a proven strategy tool, fully complete, that you can use daily to guide your actions. This same strategy tool has been used to build multi-million businesses
Strategy Intensive - two day workshop

London
Here's just some of what you'll learn at the Strategy on a Page workshop:
The simple process I used to grow my business time and time again (this system has been responsible for literally 100's of business's growth)

How one of my clients tripled their number of clients within 3 months. You'll be able to copy these steps to define your offering and attract the clients YOU want to work with!

My *proven* formula for calculating your price points to ensure YOU end up in the profit and your clients get massive value

MAP your ideal customer journey to plan out exactly what you need in place at each stage to ensure a smooth transition and less headache at every stage of your business

How to create a back-end offer jam-packed with value so people will be desperate to buy (even if you don't like doing a 'hard sell')

Why using surveys for market research is the MOST VALUABLE TOOL in business – and most people don't use it!

The 10 easiest ways to reduce your costs... and maximise your profits!

How to structure your coaching business to deliver MAXIMUM VALUE to your clients

Exactly how to ensure you are building the business to give you the lifestyle you want to live

The "sneaky trick" I've used to build up a super star team - using this for your recruitment strategy will ensure save you thousands!

Define your USP and company promise

The secret to making yourself stand out in the market place
*Limited spaces available*
If you have any questions please email us on:
emily@elliotkay.com
If you have any questions call us:
Patty - 310 866 1487
email us:
ek@elliotkay.com
Book your place today and we will see you there!
Elliot, Patty and the team.