Description
The Strathclyde Executive MBA is a two-year, part-time, taught programme which has been successfully delivered in the UAE for 22 years. The programme holds all three international accreditations (AMBA, EQUIS and AACSB) and is accredited by the UAE Ministry of Higher Education and Scientific Research. It is also one of the world's top-ranked programmes, most recently ranking 41st in the Financial Times (FT) Executive MBA 2016. The next two intakes at our Abu Dhabi and Dubai centres will be in October 2018 and April 2019.
Find out if the Strathclyde Executive MBA is right for you by attending one of our Information Sessions and MBA Masterclasses at our International Centre in Abu Dhabi. This will give you the opportunity to:
Learn about the Strathclyde MBA programme and what makes it distinctive

Find out how the Executive pathway is designed to meet your needs as a busy working professional

Discover options for international learning opportunities

Hear the inside perspective from current students and alumni

Attend an MBA masterclass with an academic from Strathclyde Business School UAE
Strathclyde Masterclass: Entrepreneurial Leadership and the Cosmopolitan Disposition with Dr Katerina Nicolopoulou (2 May session)
In order to remain competitive in rapidly changing market-places, established companies need to be adaptable, creative, innovative and entrepreneurial. Dr Katerina Nicolopoulou will outline the premises and logic of entrepreneurial leadership, as one form of leadership which supports innovation in established companies. In addition, she will make the links to a particular mindset or disposition - that of the cosmopolitan entrepreneur, as identified through findings from her prior research in Dubai. This Masterclass will give participants a taste of and insight into the Strathclyde MBA Entrepreneurial Management and Leadership course.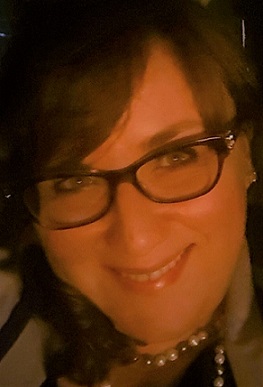 Dr Katerina Nicolopoulou is a Senior Lecturer at the Hunter Centre for Entrepreneurship, University of Strathclyde Business School and is the Subject Coordinator for the Strathclyde MBA core subject Entrepreneurial Management and Leadership, part of the Reflective Manager module.
Dr Nicolopoulou is a resident academic at Strathclyde Business School UAE where she is also the academic host for two event series, 'The Strathclyde Dialogues' (triple helix panels on trending topics of contemporary global interest) and 'UAE Research Evenings at Strathclyde' (inspirational academic talks on research in UAE-focused topics).
Dr Nicolopoulou's research interests are focused on the interface of Entrepreneurship, Innovation, Strategy and Sustainability, as well as on the concept of Cosmopolitanism as a disposition in addressing contemporary global challenges in the above areas.
Masterclass: Scenario Planning and Futures in the Anthropocene Epoch (20 June session)

Dr Bradfield, an academic and consultant in the field of Scenario Planning and Future Studies, is the Course Coordinator for Exploring the International Business Environment, one of the core courses in the renowned Strategic Management for Sustainable Success module of the Strathclyde MBA. This masterclass on Scenario Planning and Futures in the Anthropocene Epoch will give you an insight into the Strathclyde MBA learning experience and a head start on this fascinating course.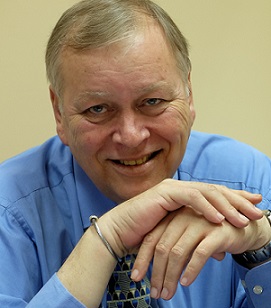 Dr Ron Bradfield is Director of Strathclyde Business School UAE and has concomitant responsibility for the management of the School's postgraduate programmes in the Gulf. An academic and consultant in the field of Scenario Planning and Future Studies, Ron is Course Coordinator for 'Exploring the International Business Environment', part of the world-renowned Strategic Management for Sustainable Success module of the Strathcyde MBA.
Prior to his academic career, Ron qualified as an accountant and spent 12 years in senior positions in multinationals in Canada, the USA and the UK. On completing his MBA at Strathclyde, Ron stayed on at the Business School to develop his teaching and facilitation skills, and to undertake a PhD in the area of scenario processes. Alongside his academic activities and teaching on foresight/strategy courses, Ron has been involved in numerous scenario and strategy development projects with an array of public sector bodies, MNCs, SMEs and NGOs in numerous countries in diverse sectors ranging from Airlines to Pharmaceuticals.