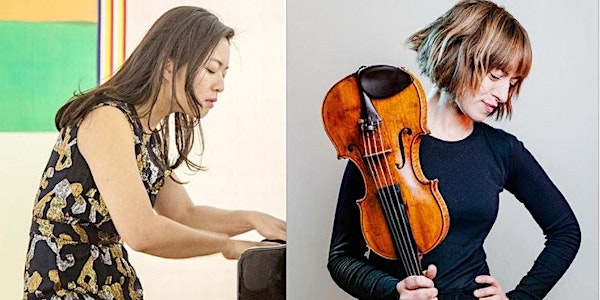 Stravinsky and beyond: Fenella Humphreys, violin & Annie Yim, piano
Event Information
Location
Christ Church Kensington
Victoria Road
London
W8 5RQ
United Kingdom
Refund policy
Contact the organizer to request a refund.
Eventbrite's fee is nonrefundable.
Stravinsky and beyond: Fenella Humphreys, violin & Annie Yim, piano | Experience live classical music and an enchanting organic garden, W8
About this event
Stravinsky and beyond: A programme highlighting Stravinsky's far-reaching influences in the 20th and 21st century by violinist Fenella Humphreys and pianist Annie Yim.
"Fenella Humphreys' performance is a wonder" - International Record Review
"Pianist Annie Yim made the most beautiful sounds, radiantly coloured, thoughtfully articulated" – The Times
Stravinsky - Duo Concertante
John Cage - Six Melodies
Jessie Montgomery - Peace
Erkki-Sven Tüür - Conversio, for violin and piano
Debussy - Sonata in G minor for violin and piano
Doors open at 7:15pm for general seating.
Ticket holders will enjoy a post-concert reception in the adjoining GrowingSpace organic garden (with covered areas).
Please see bottom of the page for covid safety guidelines.
Fenella Humphreys, violin
Winner of the 2018 BBC Music Magazine Instrumental Award, violinist Fenella Humphreys enjoys a busy career focusing on chamber music and solo work. Her playing has been described in the press as 'amazing' (The Scotsman) and 'a wonder' (IRR).
A champion of new and unknown music, a number of eminent British composers have written for Fenella. Works include a set of 6 works for solo violin from composers including Cheryl Frances-Hoad, Sally Beamish and Sir Peter Maxwell Davies. She has been fortunate to record these over 2 critically acclaimed CDs for Champs Hill Records, both chosen by BBC Music Magazine as Instrumental disc of the month with 5 Star reviews, and the second also picked as Editor's Choice in Gramophone Magazine.
Described on BBC Radio 3's Record Review as an 'absolutely exquisite album', and a Recommended Recording in the Strad Magazine, Fenella's CD, 'So Many Stars' with Nicola Eimer was released on Stone Records in early 2019. She then released her 'Max Richter: Four Seasons Recomposed' album on Rubicon Classics which was chosen as BBC Music Magazine's Concerto Choice, Scala's Album of the Week, and included in Apple Music's Classical A-List. Her latest album, which features Sibelius' Violin Concerto Op.47 and Humoresques Op. 87 & 89, was released in April 2021 to great acclaim and was also chosen as Scala Radio's album of the week.
Fenella's teachers have included Sidney Griller CBE, Itzhak Rashkovsky, Ida Bieler and David Takeno, studying at the Purcell School, Guildhall School of Music and Drama, and the Robert-Schumann-Hochschule in Düsseldorf graduating with the highest attainable marks.
Annie Yim, piano
Annie Yim is a Hong Kong-born Canadian concert pianist, creative collaborator, and founder of MusicArt based in London. Her performance has been described by The Times as "the most beautiful sounds, radiantly coloured, thoughtfully articulated". Known for her wide-ranging solo and chamber music repertoire that encompasses canonic works and new music, Annie has broadcast live on BBC Radio 3, Classic FM, and national radios in Canada and Portugal, and made her UK concerto debut at LSO St Luke's, London.
Passionate about collaborations and commissioning new works across art forms, Annie founded MusicArt in 2015 in London, an initiative to create original artist-led performance projects. From London to Berlin and Salzburg, her performances with artists and art spaces were featured in New York T Magazine, Artnet, and Gramophone.
Annie has worked closely with contemporary artists including painter Sir Christopher Le Brun PRA, composers Cheryl Frances-Hoad and Raymond Yiu, and poets Zaffar Kunial and Kayo Chingonyi; and with leading art galleries and national organisations including The Poetry Society (UK) and the Mathematical Sciences Research Institute (US). Her most recent collaboration has brought together the piano etudes of Philip Glass and the drawings of artist Richard Serra. Her book chapter 'MusicArt: Creating Dialogue Across the Arts' was published by Palgrave Macmillan in the edited volume 'Researching and Writing on Contemporary Art and Artists' in 2020.
Annie is founding member of the Minerva Piano Trio, who made their London debut at the Southbank Centre in 2014 as Park Lane Group artists. She was St John's Smith Square Young Artist in Residence in 2016/17 and has received an award from Help Musicians UK. Her first album will be recorded alongside her trio on SOMM Recordings in 2022, which includes her arrangement of a work by Pulitzer Prize-winning American composer Caroline Shaw. Raised in Vancouver, Annie studied piano at the University of British Columbia with Robert Silverman. She holds a Doctor of Musical Arts degree and completed her performance-based research on Robert Schumann and Johannes Brahms at the Guildhall School of Music, studying piano with Joan Havill and musicology with Christopher Wiley at City, University of London. She enjoys teaching and mentoring fellow young musicians, and has given lectures, educational workshops and masterclasses at universities. She has taught undergraduate and postgraduate piano students at the Guildhall School of Music.
She is grateful to be a recipient of Arts Council England's Developing Your Creative Practice award in 2021 for her current work in making connections between music and nature.
About Christ Church Koncerts
Music. Garden. Community.
Concerts at Christ Church Kensington is a new concert series which brings together stunning acoustics, diverse musical talents and an enchanting organic garden in a charming neighbourhood in London.
Co-directed by Sam Barber, Director of Music at Christ Church, and pianist Annie Yim, the inaugural concert series 2021/22 includes music ranging from the 12th century to contemporary composers. The bi-monthly lunchtime and evening concerts will feature award-winning soloists and ensembles, as well as student showcases from London music conservatoires.
As a non-profit community project, the concert series aims to pioneer a holistic approach to the concert experience. In partnership with Growing Space, a community organic garden at Christ Church, artists and audiences are invited to the enclosed garden for a post-concert reception.
In association with Markson Pianos.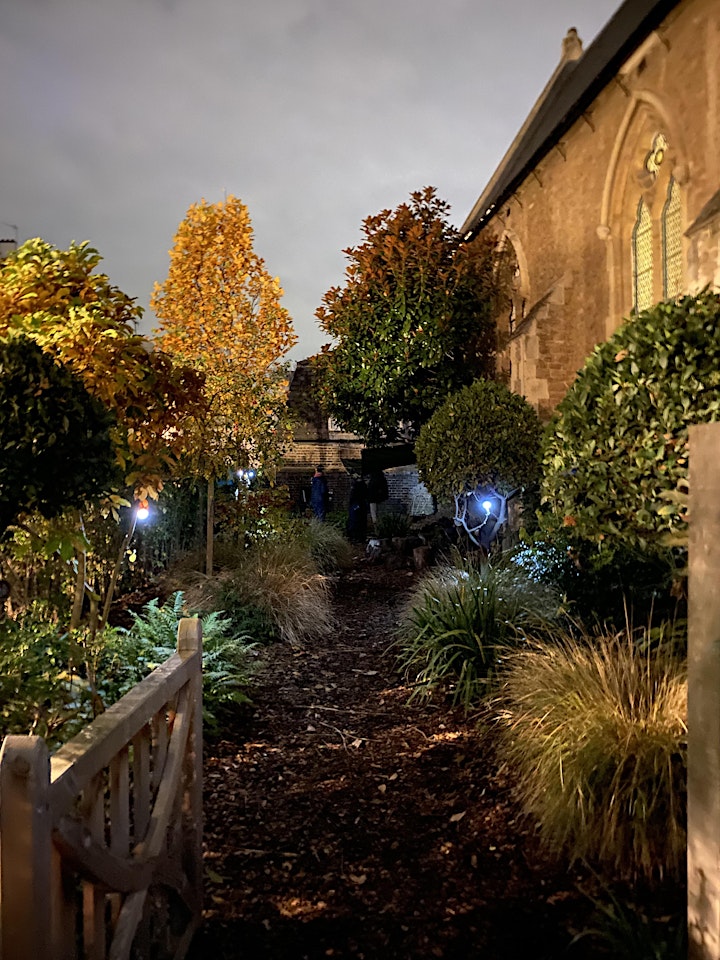 Date and time
Location
Christ Church Kensington
Victoria Road
London
W8 5RQ
United Kingdom
Refund policy
Contact the organizer to request a refund.
Eventbrite's fee is nonrefundable.