Sales Have Ended
Registrations are closed
Don't miss upcoming Smart Citizens activities - sign-up to our Newsletter to get all the updates about our exciting and free events, workshops and training in digital design and fabrication! https://mailchi.mp/de161f116668/smart-citizens
Sales Have Ended
Registrations are closed
Don't miss upcoming Smart Citizens activities - sign-up to our Newsletter to get all the updates about our exciting and free events, workshops and training in digital design and fabrication! https://mailchi.mp/de161f116668/smart-citizens
Discover how shipwreck artefacts can be reproduced through digital fabrication during this special tour of Fab Lab Plymouth.
About this event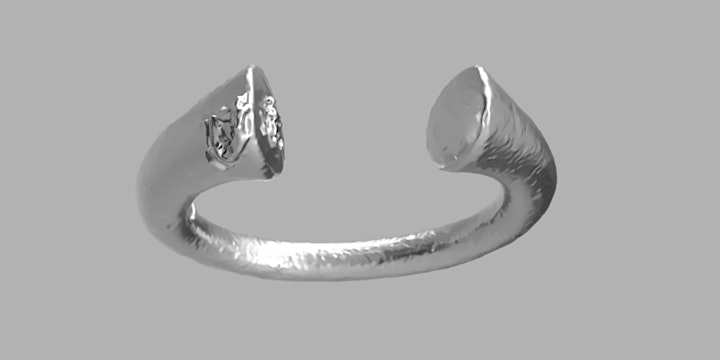 Join the Smart Citizens team, artist Mohini Chandra and local archaeology team, the SHIPS Project, in this special tour of Fab Lab Plymouth as part of the Stray Finds event at Plymouth College of Art.
During this tour you will discover how archaeological artefacts can be 3D scanned, recorded and reproduced in a variety of materials through digital fabrication processes such as 3D printing. We will explore the process used to scan and reproduce a copper Manilla recovered from a likely slave wreck in Plymouth Sound.
This tour follows the drop-in Stray Finds event at Plymouth College of Art (more info below)
Stray Finds, Drop-in, 10:30am -12:30pm, Plymouth College of Art SU
Marking Mohini Chandra's exhibition Paradise Lost, Stray Finds invites you to view the exhibition, meet the artist and the archaeology team who worked on the project and examine shipwreck artefacts and 'treasure'.
Local divers and collectors from the South West are also invited to bring favourite finds along to show and to discuss them with archaeology experts from the SHIPS Project / Stray Finds Project.
The drop-in event will then be followed by this pre-booked Fab Lab Plymouth tour (1pm - 2pm).
Please read the following details before booking this tour.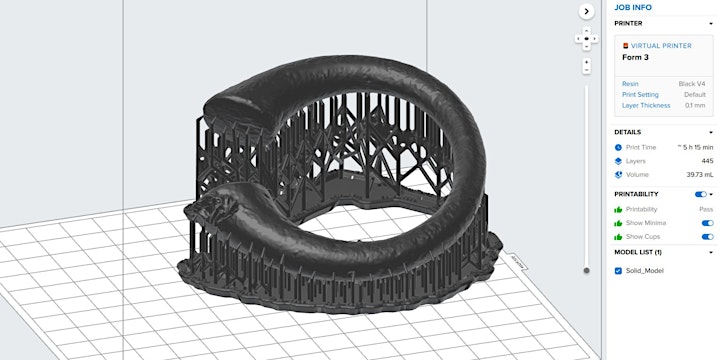 COVID-19 - Lateral Flow Test Requirements
Plymouth College of Art are following Government guidance to help safeguard all members of our community. To attend this tour at Fab Lab Plymouth, it is strongly advised that you take two rapid Lateral Flow tests (three days apart) and secure two negative test results before attending the tour, with the last test to be taken 24 hours before the tour. These tests can be accessed for free, and can be booked here, are widely available to order online for home delivery, or to collect in person from sites such as the Guildhall in the centre of Plymouth.
Who is this event for?
This free tour is for open to those who have attended the drop-in Stray Finds event and would like to learn more about how artefacts can be reproduced using digital fabrication methods.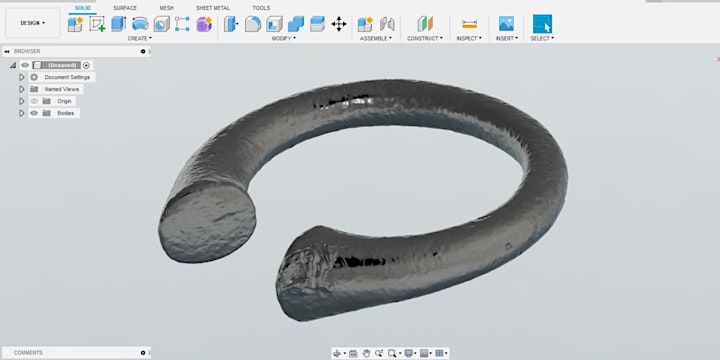 Registration alternative
If you prefer to register for this event via video call, would like to request an alternative registration format or require any assistance with your application, please contact Sophie by email sheaddon@pca.ac.uk
Everyone welcome
We are committed to making our events and opportunities accessible to everyone. If there are any access requirements that would assist your participation in this programme, please let us know when completing the registration form and our team will endeavour to accommodate these where practicable for us to do so.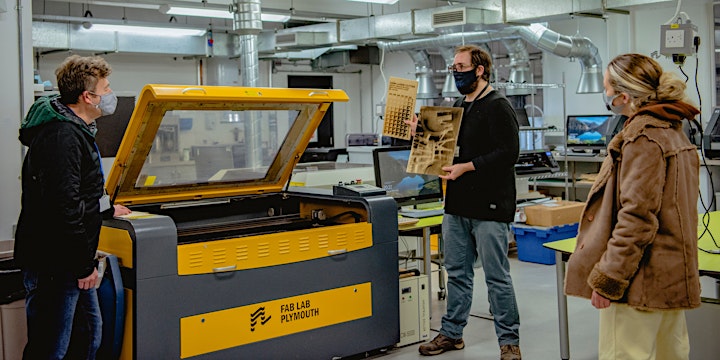 About the Smart Citizens Programme
Smart Citizens is a programme of free events, workshops and training in digital design and fabrication based at Fab Lab Plymouth. Connecting citizens and enterprises with digital technologies skills, the programme empowers a community of citizen makers and champions innovative design solutions to create a more sustainable Plymouth.
Want to hear about future events and opportunities? Sign up to the Smart Citizens Newsletter and visit our website.
The Smart Citizens Programme is part of the iMayflower project and has been supported by The Department for Digital, Culture, Media and Sport, who fund the Cultural Development Fund, which is administered by Arts Council England.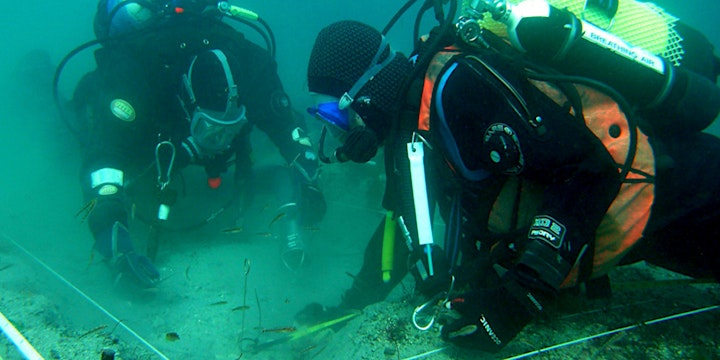 About the Stray Finds Project
Divers have always recovered objects from under the sea; sometimes the objects have been taken from a shipwreck and sometimes they were found on their own. The object may be well cared for and be displayed on a shelf or it may be left forgotten in a garage. In most cases the objects have not been recorded or photographed so they are a missing piece of our shared maritime history.
The Stray Finds Project team, part of the SHIPS project, is tracking down these lost objects, recording them and publishing what we find in the hope that they may help tell an untold story:
Locate - We track down objects found by divers.
Record - We record and photograph the objects so their story can be told.
Rescue - We rescue important or unwanted objects and give them to museums
It is sometimes thought that divers do not find anything historically important, but from what we have seen it is not just brass and bottles! The objects may be a clue to a hidden shipwreck, they may provide the answer to a historical mystery or be the only surviving evidence of an event that happened many years ago. So far we have recorded many historical objects like cannons, ancient stone anchors and Roman amphoras.
Learn more on the SHIPS website.

Organiser of Stray Finds: Fab Lab Plymouth Tour
Smart Citizens is opening Fab Lab Plymouth to communities. The programme offers workshops to design and make almost anything, tech & sustainability talks, community meet-ups, and training in digital design and fabrication.
All the activities are free and open to all! Here is the link to our newsletter sign-up