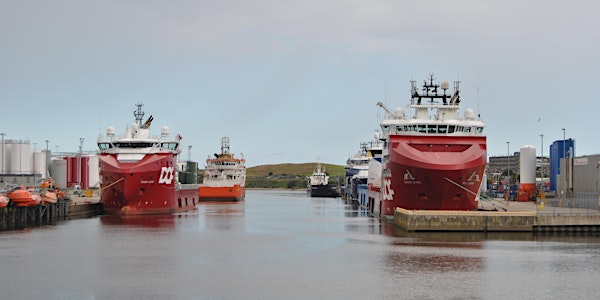 Streaming to the Sea Soundwalk- Exploring the acoustic environment-Aberdeen
Discover everyday sounds of Aberdeen during this soundwalk.
About this event
Artist Maja Zećo invites you for a soundwalk this Sunday, to discover the everyday sounds of Aberdeen, as part of the project Streaming to the Sea.
She will take you along the River Dee, and through the harbour, to the North Sea at Fittie, walking together slowly to focus on listening to the sounds around you.
Streaming to the Sea explores our relationship with rivers and the seas, and is a digital residency supported by organisation Look Again. The walk will last for about an hour and 10 min. and you will be encouraged to stay quiet, and if you wish, take notes, photographs or sound recordings along the way.
The walk will be socially distanced, now that the lockdown has eased, so places are limited to 10. Face masks will be provided for those that don't have them.
Start: Our walk will start on Sunday the 26th July, 2:30 PM
Location: Opposite of M&S petrol station, next to the roundabout and the bridge over the river Dee on N Esplanade W, Aberdeen AB11 5RN
Maja will be in touch with participants via email and provide more details. Don't hesitate to contact her directly if you have any questions: maja.zeco@gmail.com
Streaming to the Sea is a digital residency involving artists Luca Nasciuti and Maja Zećo. They took over the Instagram account of Look Again (@lookagainabdn) during this month. They welcome contributions in from of writing, photographs, videos or sound reflecting your relationship with our rivers and seas. Get in touch.
The project is the first of the three digital residencies supported by the Seed Fund of Look Again, and funded by Aberdeen City Council.