Streamlining and removing site based processes in construction SMEs
This Digital Focus Group explores how site-based processes in construction can be streamlined or removed by using digital solutions.
About this event
Developing Digital Leadership Skills in Construction SMEs
A free programme managed by the Gloucestershire Construction Training Group and funded by the CITB. It aims to improve business performance by adopting digital solutions.
Streamlining and removing site based processes in construction SMEs
Many of the digital solutions introduced in the construction industry support back-office processes and tasks. This Digital Focus Group explores how digital tools can help multi-tasking Site Managers to be more efficient.
During this session, we will be exploring the typical working week of a Site Manager, identifying processes and tasks that could be made easier by introducing digital solutions.
The streamlining may take the form of:
Reducing the burden of administration
Providing information that is easy to access
Improving communication
The opportunities to improve the workload of Site Managers are endless. This Focus Group is a great chance to explore the possibilities with your peers.
Note
As the sessions rely on the interaction between delegates, all participants need to use a webcam and microphone.
Digital Focus Groups
Digital Focus Groups explore a single business activity or function in depth and discuss how digital technology could be used to make it more efficient. They are open to both industry leaders and others within their organisation.
Most Digital Focus Groups will now include demonstrations of relevant solutions.
Joining instructions will be sent 24 hours before the start of the event. If you do not receive them, please email info@gctraining.group.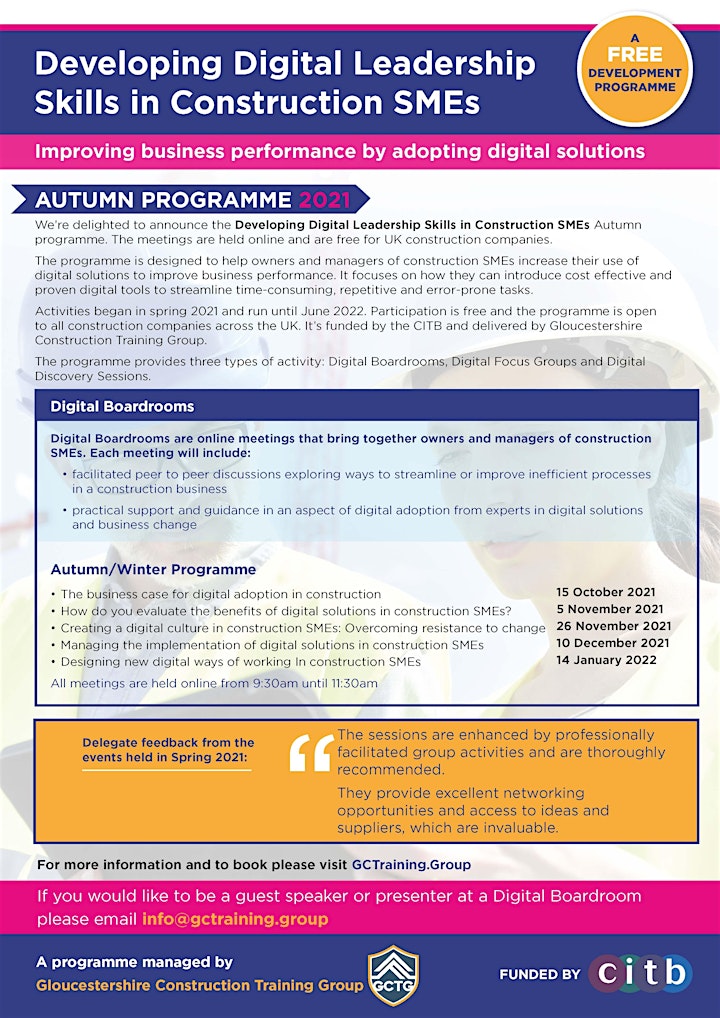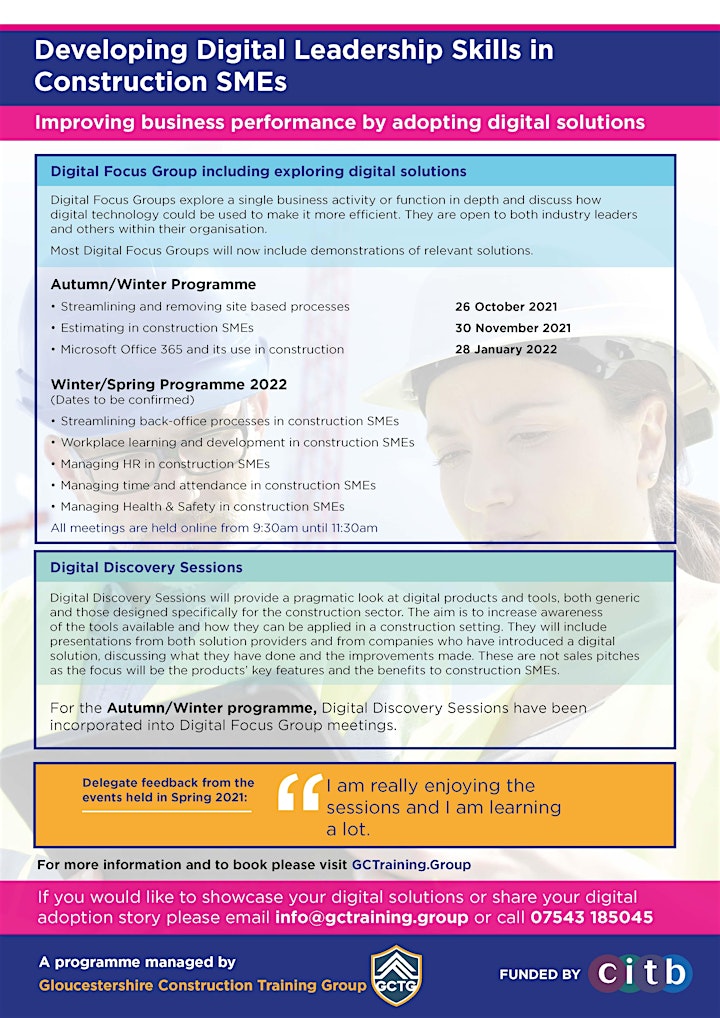 Organiser of Streamlining and removing site based processes in construction SMEs