About this Event
It has been observed that time and again the world has to inevitably go through certain grave social, economic and health crisis. Strong governance is something that helps in the well-ordered administration of a country, a city as well as organisations even in the times of adversity. The leadership of Jacinda Ardern, the Prime Minister of New Zealand, in the face of a global pandemic has served as an exceptional example of good governance. Governance can make or break the dynamics of the world. So it is essential to be aware of how it helps in effective administration, ensures growth, prosperity and regulates all other factors that could shape the world for a better tomorrow.
So, with the aim of making everyone familiar with this concept, I am Paulette Watson from Academy Achievers. Today we are going to talk about "Governance".
In this talk, I will be discussing the history of governance, the current scenario and how it would transform the future.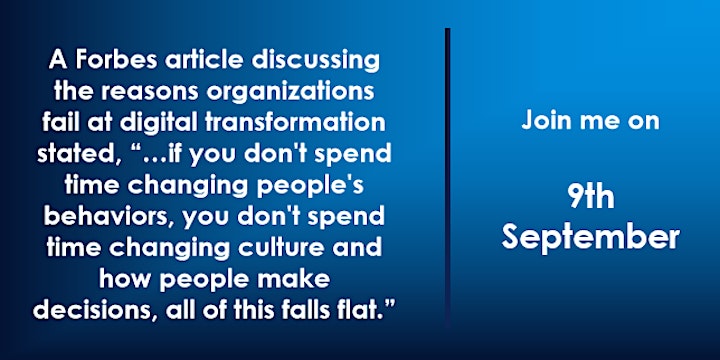 We will kick off at 7 pm London Time on 9th September 2020.
The event will stream from https://us02web.zoom.us/j/89559655390?pwd=VU5oanZSTlljVkpSUWJWSHgycERGZz09
You can find the full schedule and convert it to your timezone at https://www.academyachievers.co.uk.
Find out more about our excellent speaker and more details about her work at https://www.academyachievers.co.uk.
Sharing:
Please share on social media using the hashtags.#AcademyAchieversTech, #BeMeSTEM and #BeMeSTEAM
For those in your network who haven't registered, they are still welcome to come and listen if they are aligned to promote digital literacy.
Sample post you can share with your networks: I am attending #NewTechnologies #EmergingTechnologies today from 7 pm. Join this free virtual tech conference to spread digital literacy at https://www.academyachievers.co.uk #AcademyAchieversTech #BeMeSTEM #BeMeSTEAM
We hope you enjoy, learn, and connect on 9th September! We will send out a survey after the conference to get your feedback and listen to your suggestions. For any queries, feel free to reach out to us at : info@academyachievers.co.uk
Please let us know if you have any questions. See you at www.academyachievers.co.uk
Linkedin - AcademyAchievers
Facebook - AcademyAchievers
Instagram - AcademyAchieversltd