Art trail of International street artists - stunning murals in leafy South London Suburb. Starts near East Dulwich Train station SE22
About this Event
In this small group guided walk with Amanda Greatorex, you will discover many murals in the East Dulwich area, seeing the unique style of each Artist and also hear about the paintings they are inspired by (from nearby Dulwich Picture Gallery). Also new 2020 murals to see. Free map included includes other mural locations nearby for you to explore.
Amanda, a former Dulwich Picture Gallery guide and Dulwich Festival contributor, was a friend of Ingrid Beazley, (author Street Art/Fine Art), who instigated the Outdoor Gallery in 2012. We will hear how this project came about.
featuring artworks by: Conor Harrington, Remi Rough, System, Stik, Ben Wilson, Christiaan Nagel, Mad C, Agent Provocateur, Beerens, DScreet, Mear One, Phlegm. Also local work by Will Vibes, Ant Carver, Kit Neale. A one-way trip from East Dulwich (opposite ED station) in and around Lordship Lane, ends Townley Rd.
Ideal outdoor activity for senior school pupils/students interested in art (young person ticket). Responsible adult/parent (up to 2 child max) accompany under 11s please (family ticket) . Suggested child participant age 6+ (due to walking and interest!). Buggies free and welcome. Accompanied children are your responsibility at all times. 1.5hr duration walk on the flat, many cafes nearby.
COVID guidelines re distancing adhered to. Max 5 participants + 1 guide = rule of six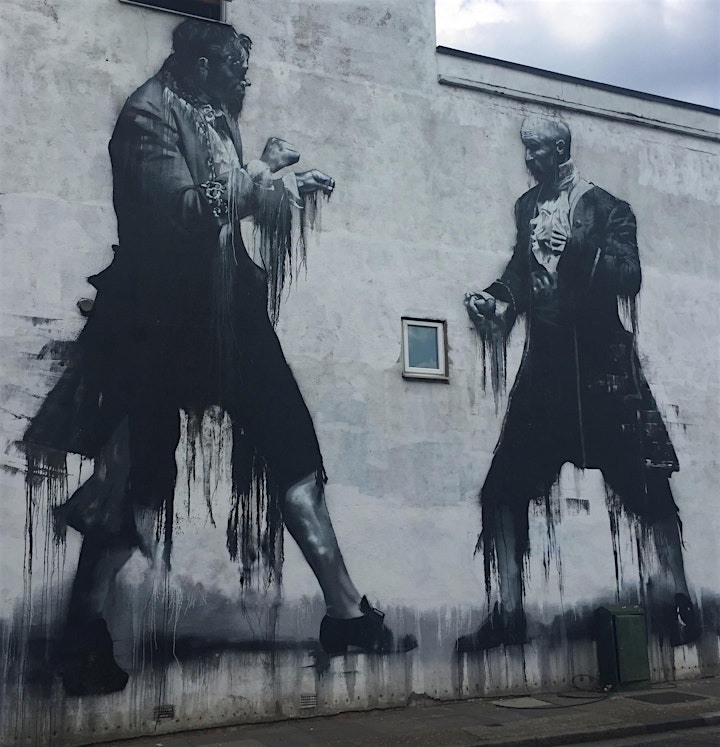 above: "Fight Club" Conor Harrington
below:"Chewing Gum Man" Ben Wilson
Title image: Stik : "Guardian Angel"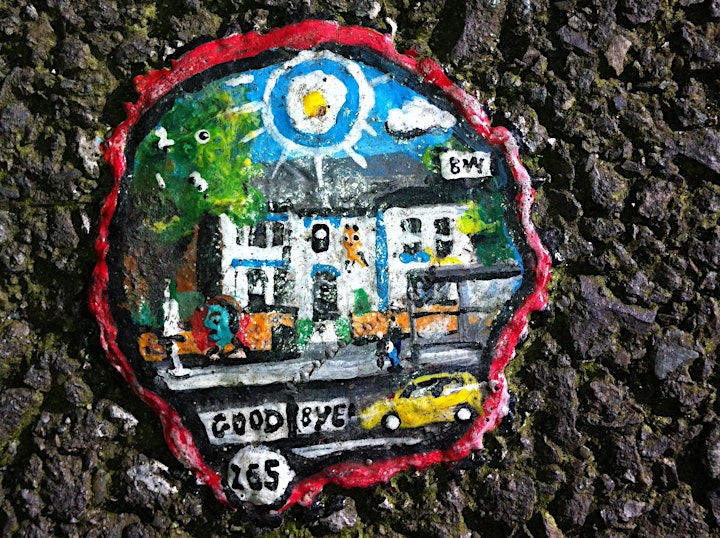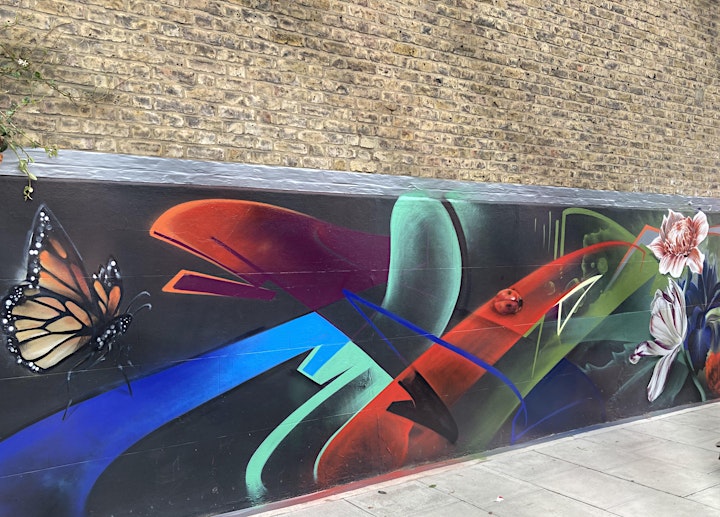 above: Mad C new mural August 2020
below: Amanda Greatorex (tour leader) with artist Remi Rough by his new mural July 2020