Street Photography workshop - Taster Session

Sunday, 1 April 2012 from 11:30 to 15:30 (BST)
Event Details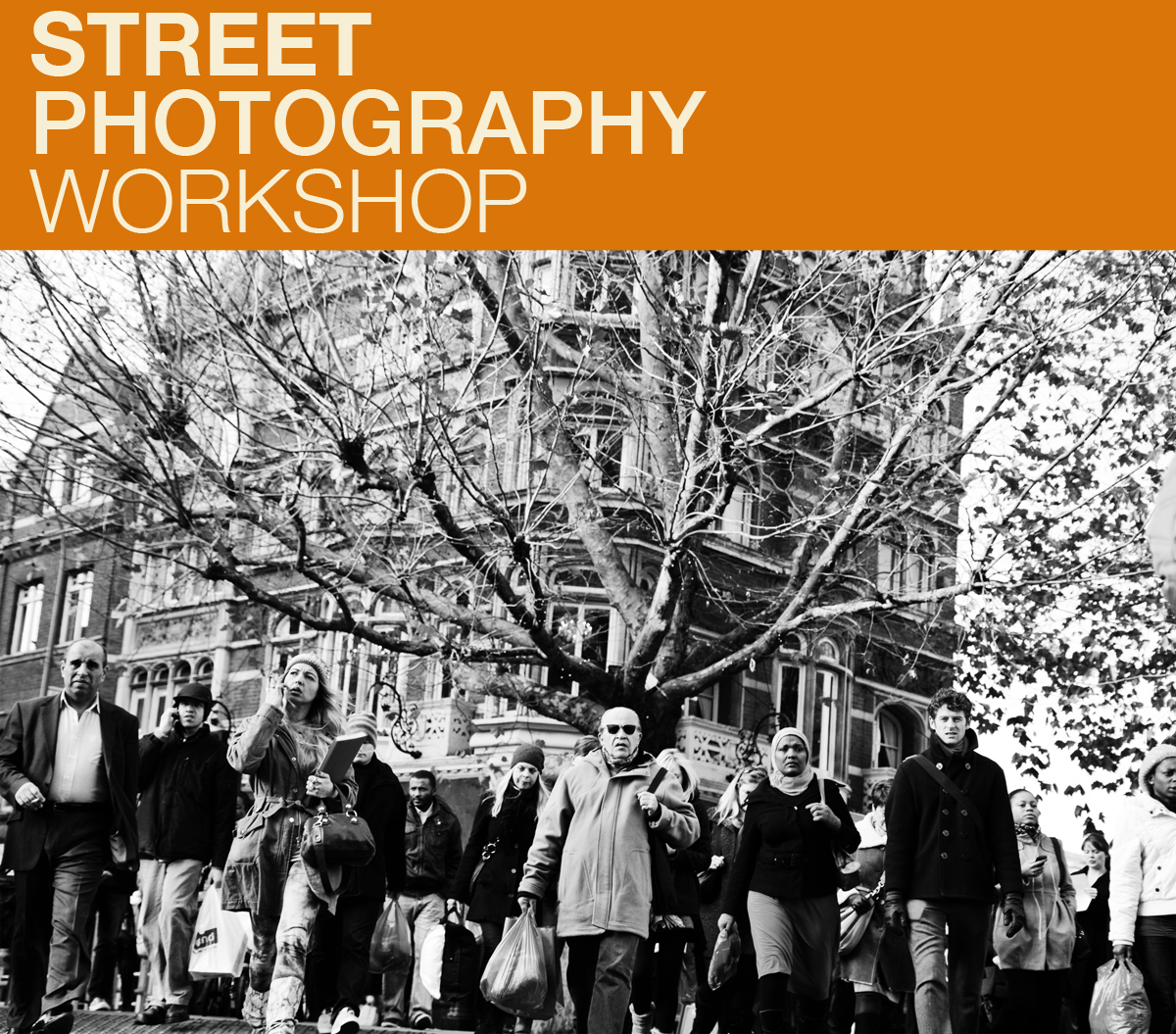 This 4-hour Street Photography workshop in Shoreditch will improve your photography skills, while you explore the trendiest streets in London to learn the tricks of some of the world's most famous street photographers.  
Through the guidance and feedback of the tutor as well as your peers, you will be able to take eye-catching images through an engaging and sociable experience. 
The workshop will teach you how to observe the London streets in a different way and enable you to unlock your creativity.
Ideal for intermediate photographers (or those who've completed a beginners course) 
The workshop covers:
- A brief history and examples of street photography
- Street Photography tips
- How to be creative, groundbreaking and unobtrusive with your photography
- How to capture candid moments and interact with your subjects
- How to tell stories through your images
- Understanding light and learn how to use it to your advantage
Equipment needed: 
- A digital SLR or bridge camera (that can go into semi-automatic mode)
- A wide-angle zoom lens (preferably 18-55mm, 24-70mm, 24-105mm) or extra prime lenses (20mm, 24mm, 50mm)
External flashgun is optional, only for experienced users who want to experiment its use.
Date
Meet-up location to be confirmed on booking.
Tutor: Ambra Vernuccio  (website: www.ambravernuccio.com)
Organiser
http://tlgcourses.tumblr.com
"Through the Looking Glass" photography workshops are practical "hands-on" courses designed to improve your creative skills whilst learning more about technique and further expanding your historical photographic knowledge.