A Street Talk on how to improve personal safety on London's streets.
About this event
Many Londoners are concerned for their personal security while simply walking, socialising, cycling or playing on London's streets and public spaces. One of the most fundamental of human rights - the right to the security of person – is not being met. The concerns Londoners cite are drunken, aggressive or intimidating individuals, violent crime, having something stolen or damaged, and being a victim of verbal or physical abuse.
Most women don't feel safe walking down the street at night or along back streets, and even in the day 68% feel unsafe at least occasionally. Young black men are more likely than others to be victims of violent crime in London, and are 19 times more likely than the wider population to be stopped and searched by the police in London . Other disadvantaged people, such as disabled people, people with mental health conditions, LGBTQ people and homeless people, are also more likely to be the victims of aggression on London's streets.
The solutions are complex, and intersect issues of gender, race, sexuality and other forms of discrimination, as well as deprivation, social cohesion and trust.
This Street Talk will bring together three speakers with big ideas on how we can dramatically improve personal safety on our streets, each exploring a different theme:
• How discriminatory attitudes towards particular individual groups of people can be changed.
• Policing and the criminal justice response to the issues.
• How street design and community involvement in it can help.
Let's get to the bottom of whether UK and London leadership are getting the strategy right, and what more needs to be done.
This is a Street Talk. Street Talks are a series of free, informal events that have been running for over 10 years that discuss bold ideas on how London's streets can be improved for all. We invite speakers to challenge the status quo and propose ambitious solutions to the issues we face. Everyone is invited and welcome to Street Talks.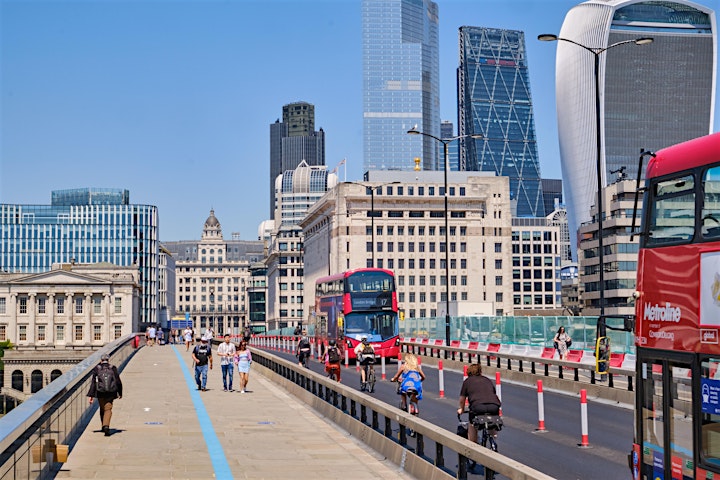 Organiser of Street Talks – How can we improve personal safety on London's streets?