Strengthening Capability and Engagement at Lloyds Banking Group
Description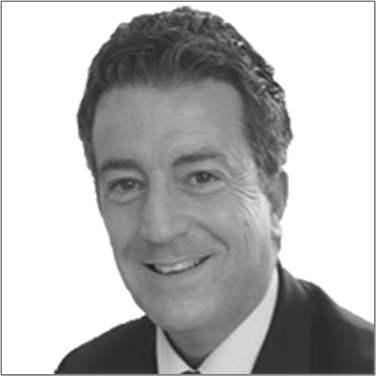 Speaker: David Littlechild, Head, Engagement and Culture, Lloyds Banking Group
As Group Head of Engagement & Culture, David Littlechild is responsible for the design and delivery of the Group's employee engagement strategy.
During his presentation, David will talk about the importance of Purpose, Vision and Values and how these are central to the activities being undertaken to build both rational and emotional engagement
David was very close to winning an award at the 2016 ABP awards ceremony and we are most grateful that he has agreed to come and present to ABP on the progress they have made over recent years.
Lloyds Banking Group is the largest financial services group in the UK and employs over 90,000 colleagues. The Group plays an important role in supporting the UK economy and their brands include some of the biggest names on the UK's high streets such as the Halifax, Lloyds Bank and Bank of Scotland,
David Littlechild is currently the Group Head of Engagement & Insights and works closely with the Group's Senior Executive team and their leadership teams to identify and develop strategic interventions to support delivery of the Group's vision and strategy.
David has 15 years' experience as an innovative and highly effective leader with a strong track record of delivering results in a multi-branded, multi-channel organisation. He has led the Group's transformational approach to Engagement since the merger between Lloyds TSB and HBOS in 2009.
As Group lead on Culture between 2014 and 2016, he was also responsible for helping to shape the Group's approach and providing regular updates to external regulators and other governing bodies. David is the Group lead for the Banking Standards Board (BSB) annual assessment of competence and behaviour across the financial services sector and works closely with the BSB to support their broader agenda.
David is a passionate and energetic leader, who enjoys working with senior leaders and line managers on all aspects of culture and engagement and has experience of working with teams in the UK, Europe and US.
He is actively involved in supporting the UK Government's Engage for Success initiative and is Judge for a number of engagement related awards. As Senior Lead Assessor in the European Foundation for Quality Management (EFQM) programme, he has experience of leading organisational assessments across the Telecommunications, Technology, Automotive and Hospitality sectors in the UK and across Europe.
We should like to thank University of Westminster Department of Business Psychology for once again hosting this event. We look forward to welcoming you.