Strengthening Faith Communities Through Restorative Practices - OXFORD

Monday, June 15, 2015 at 9:00 AM

-

Wednesday, June 17, 2015 at 5:00 PM (BST)
Event Details
New Venue - 50% Fee Reduction
(Please note - other discounts no longer apply to this event)

3-Day Event: Strengthening Faith Communities through Restorative Practices
Learn practical strategies to build strong, healthy relationships in your congregations. Interactive experiences bring you to a full understanding of how a restorative, relational framework and associated explicit practices enhance congregational life. We will consider how this approach sustains a more connected faith community and facilitates healing as needed, enabling congregations to live out their mission and ministry as fully as possible.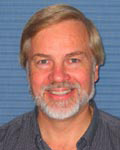 This event is being presented by Bruce Schenk, Director, IIRP Canada. Bruce is a Lutheran pastor and a Founding Member of FaithCARE. Bruce became the Director of IIRP Canada in 2008. He has worked extensively with schools, school boards, churches and in other contexts across Ontario and Canada in restorative practices training and development. Prior to working in educational and other settings, Bruce served in youth and adult

justice, including as a policy analyst and chaplain at Brookside Youth Centre since 1988.

Day 1: What Does it Mean to be a Restorative Church?
Explore
• a relational framework and explicit practices that help to heal relationships and build stronger, more connected congregations
• the parish restorative practice continuum
• the restorative paradigm that underpins the practice
• how does this fit with our faith? With living out the Gospel in practice?
Day 2: Circles
Learn
• how to facilitate circles, through experiential, hands-on learning
• various types of circles and their differential uses in many church contexts
• circle do's and don'ts: harm caused by poor circle practice
Day 3: Formal Restorative Conferences
Practice
• how to move from adversarial to restorative approaches when dealing with conflict and harm
• how to facilitate formal restorative conferences to deal with conflict and harm
• Taking It Home: Next Steps
*NOTE: this training is a prerequisite to further training required when dealing with serious occurrences in churches, including sexual misconduct.
A Restorative Congregation lives out the belief that:
• every person has God-given worth
• no one is disposable
• conflict and harm can be most effectively addressed by attending to the healing of all persons affected
Download a PDF Faith Event Flyer here
Lunchtime on Tuesday 16th June there will be an open 'Storytelling Special Event' at the same venue.Bruce will talk about his work with FaithCARE, covering, "What scenarios has FaithCARE worked with?", "What were the issues?", What were the outcomes?" and "What they have learned?", followed by a Question & Answer period se the flyer here. Read more about FaithCARE in their brochure at: http://www.iirp.eu/wp-content/uploads/sites/13/2015/01/FaithCARE_Brochure.pdf and check out the IIRP 'Restorative Works' article for a taster of the evening here
Each day runs 9:00 a.m.–5:00 p.m. (Registration 8:30 - 9:00 a.m.)
IIRP Europe and IIRP Canada are affiliates of:

Participation in the first two days of this event fulfills the prerequisite for the graduate course RP 525 'Restorative Practices in Action'. This online course will help you implement restorative practices in your setting.
Email or call the Registrar at 610-807-9221
610-807-9221 (please note that this is an international call to the USA) 8 a.m. - 4:30 p.m. weekdays U.S. Eastern Time Zone to learn more.
Tuition at the IIRP is $587/credit. Tuition discounts are available for hybrid courses by contacting the Registrar.
When & Where

New Road Baptist Church
Bonn Square
OX1 1LQ Oxford
United Kingdom


Monday, June 15, 2015 at 9:00 AM

-

Wednesday, June 17, 2015 at 5:00 PM (BST)
Add to my calendar
Organizer

All IIRP Europe courses, workshops and CPD events hold the Restorative Justice Council (RJC) 'Training Provider Quality Mark' (TPQM).     
The International Institute for Restorative Practices (IIRP) Europe (UK Registered Charity 1106409) - offers a wide range of services in all aspects of Restorative Practices. See our website at www.iirp.eu for details.
PLEASE NOTE: Unless stated otherwise, IIRP Europe courses and workshops are presented in the ENGLISH language - IELTS Level 5 to 6 is recommended. Details at: www.ielts.org
PLEASE NOTE: All courses are subject to achieving minimum numbers. You will be notified of cancellations at least 28 days prior to the course start date.
IIRP Europe are happy to offer a 10% Discount on many events to those who are on our records as having attended a previous IIRP CPD event, training course, workshop or conference.
To receive your 10% discount (where available), prior to selecting 'Order Now', YOU MUST FIRST click on 'Enter Promotional Code' just above the green 'Order Now' button and enter the code 'IIRPLoyalty'. Provided you are on our database your 10% discount will be honoured.
IIRP Europe is a Registered Training Provider with the Restorative Justice Council (RJC) and adheres to the RJC Trainers Code of Practice. 
10% Discount for RJC Members on many events.
To receive your 10% RJC discount (where available), prior to selecting 'Order Now', YOU MUST FIRST click on 'Enter Promotional Code' just above the green 'Order Now' button and enter the code 'RJCMember'. To qualify for the discount you ALSO need to add a current RJC membership number in the free text area of the order section that follows.
PAYING BY CHEQUE
We can only accept payment by cheque in GBP Pounds Sterling. Otherwise a Sterling Bankers Draft will be required.

PAYING IN EURO's
Our PayPal account will accept payment in Euro's at current conversion rates.