Description
Stress Management Competencies Roadshow Southampton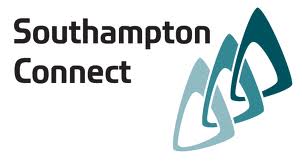 This free event, hosted by the Eastpoint Centre and supported by Southampton Connect, is one of a number of Roadshows organised by Work-Life Solutions across the UK to raise awareness of evidence based approaches to managing work-related stress and enhancing wellbeing at work.
There is maximum of 2 tickets allowed per organization for this event. This is because of high demand for places and to allow the maximum number of organisations to benefit from attendance.
Stress Management Competencies are combinations of skills and behaviours that line managers need to prevent and reduce stress at work. The event is suitable for HR, Health & Safety, Occupational Health, Staff/Organisational Development, and any managers with an interest in staff well-being and work-related stress issues.

A four-year research programme sponsored by the Health & Safety Executive (HSE), CIPD and Investors in People (IIP) led recently to the development of a Management Competency Framework for Preventing and Reducing Stress. The Roadshows raise awareness of this Framework and introduce the associated tools and interventions for up-skilling of line managers. The applications, both of the tools/interventions and of the behaviours themselves, are discussed.

The Roadshows are being organised and presented by Business Psychologist, Alan Bradshaw, a stress management expert who specialises in the assessment and management of stress risks at work. A full list of all Roadshows and other training events in the UK can be found on Alan Bradshaw's eventbrite page.
(Please note, if you wish to attend the Roadshow on Resilience, which takes place in the afternoon in the same location, you need to register separately for that event).
Seminar Content Summary
Welcome from Southampton NHS and the Eastpoint Centre
What are Stress Management Competencies?
How do they relate to the HSE Management Standards?
Stress Management Competencies research
A look at the Framework and behaviours
Tools, interventions and applications
Implementation and support
Questions
*This event is free in order to raise awareness of the Stress Management Competencies and encourage attendance in a difficult economic climate. Free places are strictly limited to 2 per organisation.