Description
Our Ultimate Strength & Wellbeing weekend is back for the final time in 2018! – and this time it's bigger and better than EVER. We are taking over the Runway East in Oldstreet for two days of Strength, empowering, enriching, sweaty, stretchy, thought-provoking STRICTLY FEMALE ONLY fun. Join us for 48 hours where you will completely reshape the way you train, from big lift technique workshops, how to get that first chin up, how to own your body and nutrition and some of the best yoga and olympic weightlifting the city has to offer, as well as inspiring guest talks from some fitness and wellness experts and body confidence ambassadors.
TICKETS ALSO AVAILABLE FOR EXCLUSIVE AFTER PARTY (N.b- you receive 50% party if you attend the the daytime ultimate code sent after purchase)
-Absolute newbies to resistance training all the way through up to 3 years experience
-Women who struggle to eat consistently eat healthily or have no clue what a good balance is for them to achieve their goals.
-Women who attend classes but are no longer seeing results
-Women who cannot afford a personal trainer and -want to know how to do it for themselves PROPERLY
-Women who are PRE or POST NATAL and want to know what is best for their body as it changes
- Women who struggle with hormonal, confidence or anxiety issues?
-Women who are READY TO BECOME THE BEST VERSION OF THEMSELVES FOR LIFE!
-Goodie Bags worth over £30

To learn more about the lineup and schedule, click here.

Aswell as all of this, there will be a Ultimate StrongHer fitness party on the 2nd June evening where everyone can chill out, have a drink join in some secret fitness session all in a spectacle of a location. TICKETS AVAILABLE BELOW



With the launch of our StrongHer squad gear, for the first year ever, we are now offering you the chance to buy exclusive StrongHer gear with your ticket. Simply purchase the ULTIMATE ALL 2 DAY pass and when you arrive on June 2nd it will be waiting for you to collect at the event. Wahoo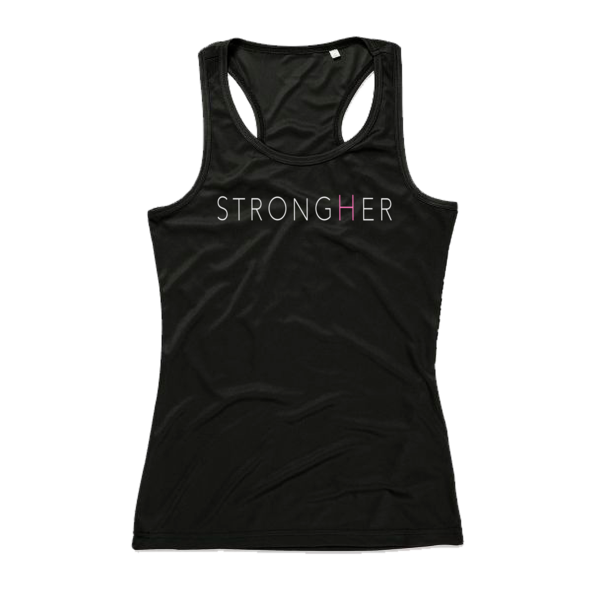 TICKET INFORMATION
Once you purchase, you will receive an order confirmation email from Eventbrite, StrongHers ticketing partner. Your e-ticket(s) will be attached to your order confirmation email. Important: if you do not see your order confirmation in your inbox, make sure to check your junk/spam folder. If you can't find it there, either, click here to access the Eventbrite help center.
If you are having any other technical ticketing-related issues with your order, click here to contact Eventbrite. For questions and general festival info, click here.
All sales final.
Event is rain or shine.
Advertised presenters, teachers and studio's are confirmed at this time but are subject to change.
Once you have purchased your ticket we will email you for when you can build your schedule for the day