Description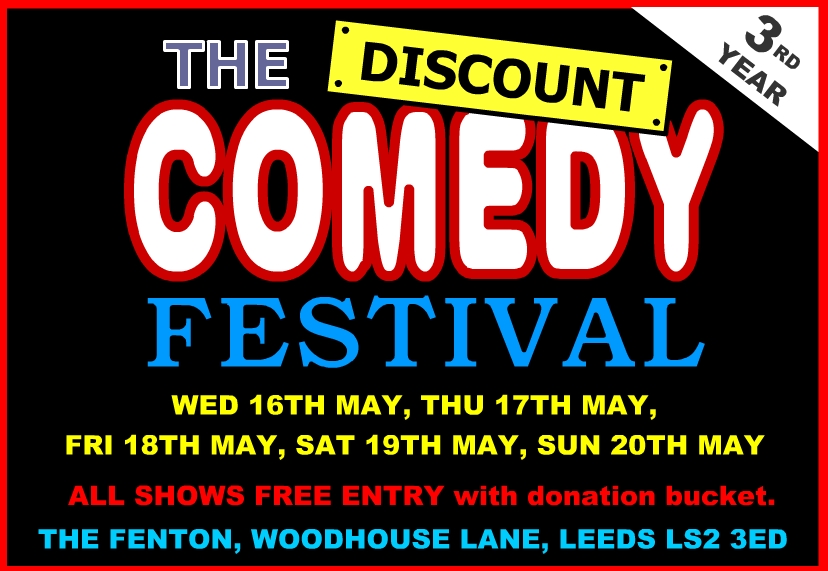 THIS SHOW IS RUNNING AS PART OF THE DISCOUNT COMEDY FESTIVAL - LEEDS 2018
Comedy Festival running on WEDS 16TH, THURS 17TH, FRI 18TH, SAT 19TH, SUN 20TH MAY at THE FENTON, WOODHOUSE LANE, LEEDS LS2 3ED.
All shows are FREE ENTRY and a VOLUNTARY donation bucket after each show. This donation goes 100% to the performer you have just seen. It is advisable to get your tickets in advance from here as previous festivals have had full rooms.
---------------------------------------------------------------------------------------------------------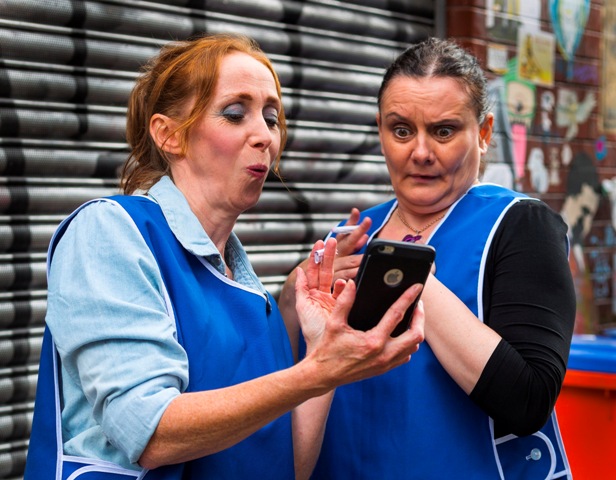 This show is : Strife In A Northern Town
Date : Friday 18th May
Time : 6:45pm - 8:00pm
Show descripton :
Strife In A Northern Town
One crap town. Two funny women. Ten daft characters. Lots of laughs...
In a town, somewhere in the North... Donna and Tracey work at the local supermarket. Donna hates customers, but Tracey loves 'em – especially round the back of the totes.
Kay and Val are star-crossed lovers. Val loves her pooches but Kay's got a dog phobia, an allergy to cheese and a ranty, armchair-bound mother, Maureen – who hates Martina Navratilova.
Receptionists Pepsi and Lulu work at the town hall. They're 'frenemies' with painted nails and high pitched voices. They've both got fiancés called Gary and lick grapes for pudding so they can slim down into their wedding dresses.
When Donna loses her job, Maureen gets evicted and Pepsi's downgraded to the waste management hotline they know something's going wrong in this town. And their seemingly unconnected stories come together in a hilarious, fast paced tale of love, death, corruption, greed, betrayal, friendship, family and Latvian cigarettes.
With just two female actors playing all these parts - and more - it's a high-energy thrill ride with quick switches, laughter, mayhem and maybe even a tear or two, too.
So pay a visit to this strife-ridden Northern town and find out if Donna and co can save their city!
Shorlisted for the Funny Women 2017 Best Show Award
"A festival highlight," Jonathan Ross, BBC Radio 2 Arts Show
"Snappy, irresistible and plenty to enjoy," Cup of Beans Comedy
-----------------------------------------------------------------------------------------------------------
For more information on the festival email :-
info@comedycheckout.com
or visit our website :-
WWW.COMEDYCHECKOUT.COM
Tweet @comedycheckout