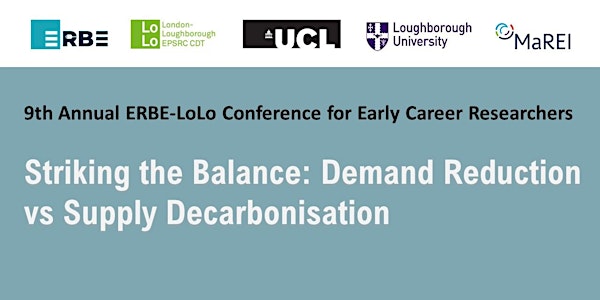 Striking the Balance: Demand Reduction vs Supply Decarbonisation
Location
National University of Ireland, Galway
University Road
Galway
Ireland
Join us as we explore pathways to net zero balancing demand side reduction and supply decarbonisation in the built environment.
About this event
The 9th annual Energy Resilience and the Built Environment Conference will be taking place at NUI in Galway, Ireland and online on the 25th of May 2022. This year's title is 'Striking the Balance: Demand Reduction vs. Supply Decarbonisation'. The call for abstracts is now open.
Research and practical work to decarbonise our built environment tends to fall into two categories: reducing demand and decarbonising supply. Should we prioritise deep energy retrofits or rolling out renewable generation and heat pumps, for example? What is the fastest route to net zero, and is that the right goal? How do these choices evolve over time? This conference aims to consider both sides of this complex problem, bringing together experts from the fields of supply and demand and those exploring the balance between them.
We are calling for abstracts of 250 words relating to the following three themes with submissions particularly welcome from early career researchers. Those who submit an abstract should also specify their intent to do either a presentation or a poster.
Demand Side Reduction Research on technology and methods that reduce energy demand
Supply Decarbonisation Research in renewable and low carbon generation, distribution and conversion
Flexibility and Balancing Research examining the relative costs and benefits of the first two themes, and design of systems integrating both.
Please send your abstracts via the form linked here, by Friday 15th April.
Attendance is also welcome from those who do not wish to present but have an interest in energy research and would like to engage with others in the community. The day will include a keynote presentation (speaker TBC), poster sessions and a range of networking opportunities.
For further details or any other inquiries please contact the organizing team at loloconference@gmail.com.