Sales Have Ended
Registrations are closed
Stallholder tickets are fully booked. Visitors do not need to book, just pop in and take a look!
Sales Have Ended
Registrations are closed
Stallholder tickets are fully booked. Visitors do not need to book, just pop in and take a look!
Description
Stronger Kent Community Fairs promote and celebrate the community.
This event brings together 30 - 50 community groups.
Come along to get information and advice on everything from health to conservation and crime prevention and more.
Find out what's happening in the area and how to get involved, get a new hobby or try something new.
Discover leisure and voluntary opportunities.
Find ways to gain skills, boost your CV, meet people, use your knowledge & boost your happiness.
Are you a local community group, charity, voluntary sector organisation or hobby/interest groups? Book a free stall.
Visitors – no need to book, just pop in and take a look!
STALLS, FREE ENTRY, FREE ACTIVITIES, ENTERTAINMENT, FREE TEA & COFFEE, PRIZES TO WIN.
This event is in partnership with Tonbridge and Malling Borough Council.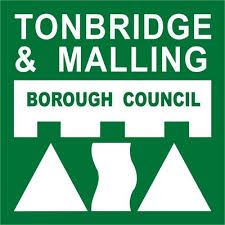 AND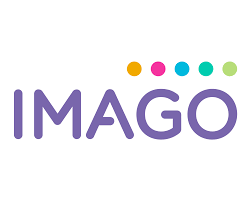 Book a stall:
Local community groups, charities, voluntary sector organisations and hobby/interest groups (VCSE):
Network with 30-50 other groups doing good work & interesting things in the area
Raise your profile
Celebrate your volunteers in our SKC thank you presentation at 12.45pm
Talk about your group, services & activities
Potentially find new service users, group members and volunteers
Find out about the SKC offer across Kent, find out about Employer Supported Volunteering, attend a REVAMP (Recognition of Excellent Volunteer Management & Practice) Quality Mark workshop 11.30am-12.30pm
Talk to Funding For All about funding advice TBC
Also at the event:
Stallholder Activities!
Free tea and coffee!
Entertainment
This event is:
Open to the public & free
Free for not-for-profit organisations and hobby groups with projects in Tonbridge district to have a stall to showcase what they do
We ask stallholders to:
Choose an activity to do at your stall to attract and engage visitors to the fair. More space is available for those who do. Organisations offering activities will be promoted in advance.
Make sure you have projects in Tonbridge so this fair is local for visitors.
Pledge to spread the word of this event among your networks with printed and digital flyers.
Promotion:
Residential flyering, promotion at community hubs, flyers and posters in community centres and businesses, at job centres, schools and colleges, online and printed listings, organisation & community newsletters, facebook and twitter, KentCan website, newsletters and alerts, Stronger Kent Communities website, via partner mailing lists, on banners, posters and A Boards in town, contacting magazines and papers and local radio. Local businesses and chambers of commerce & more!
Stallholders booking form
Click the green register button and then the green check out button and fill out the booking form for a free stall.