Description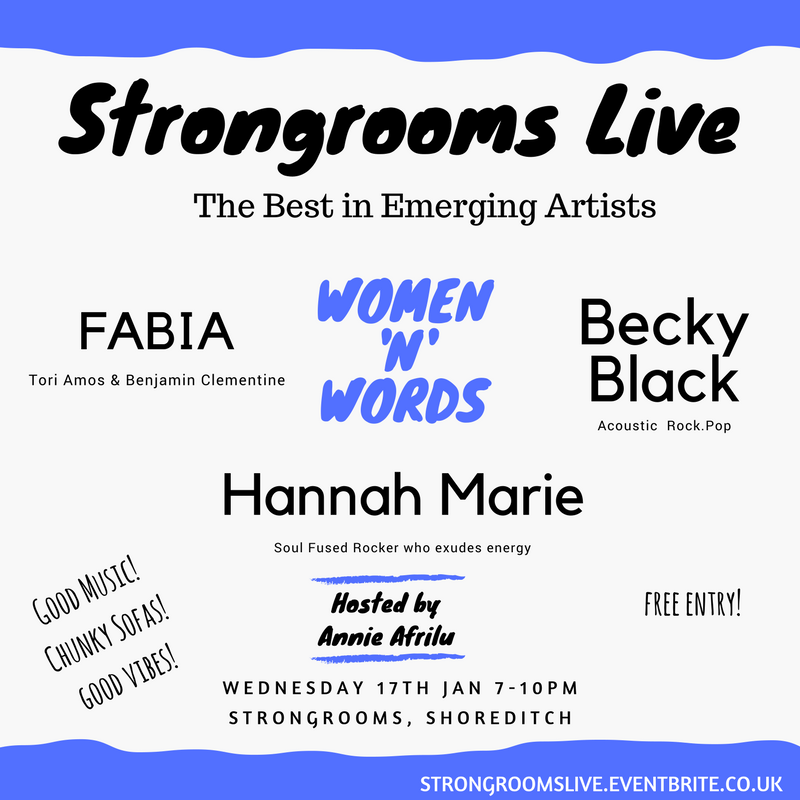 Four powerful women with messages in their music.
Hosted by Annie Afrilu every 3rd Wednesday
Previous shows: https://www.youtube.com/watch?v=sl0lzn4A-98
COME DOWN AND SUPPORT US
FREE ENTRY!
VERY COOL VIBES
Fabia | Becky Black | Hannah Marie
Annie Afrilu - Powerhouse Soul Pop Vocals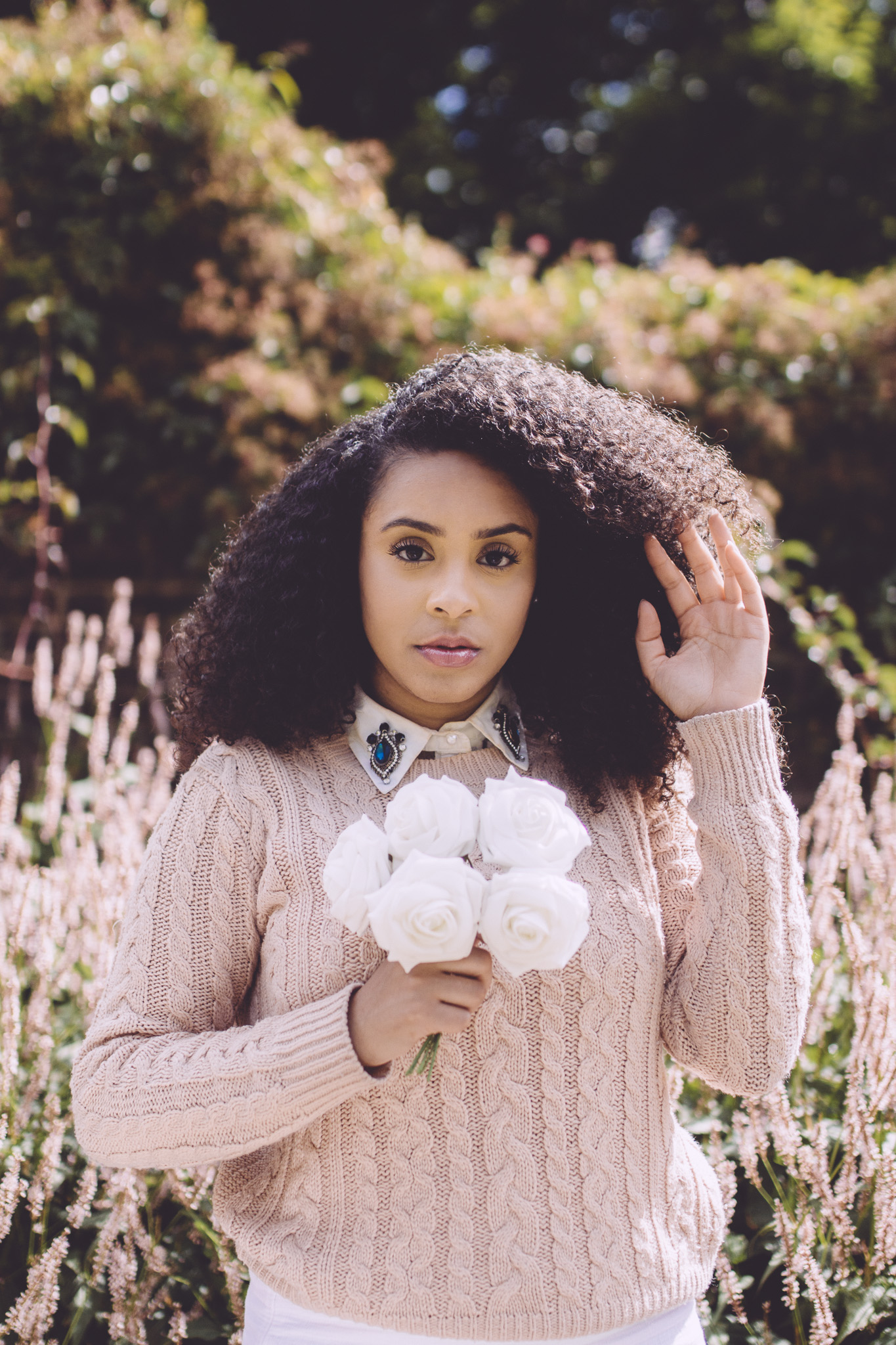 Championed by the likes of Samuel L Jackson and Paloma Faith Annie sings with passion and writes from the heart songs that encompass all and challenge our perspective on the in crowd. Sounds similar to Adele meets James Blake.

Hannah Marie - Soul Fused Rocker who exudes energy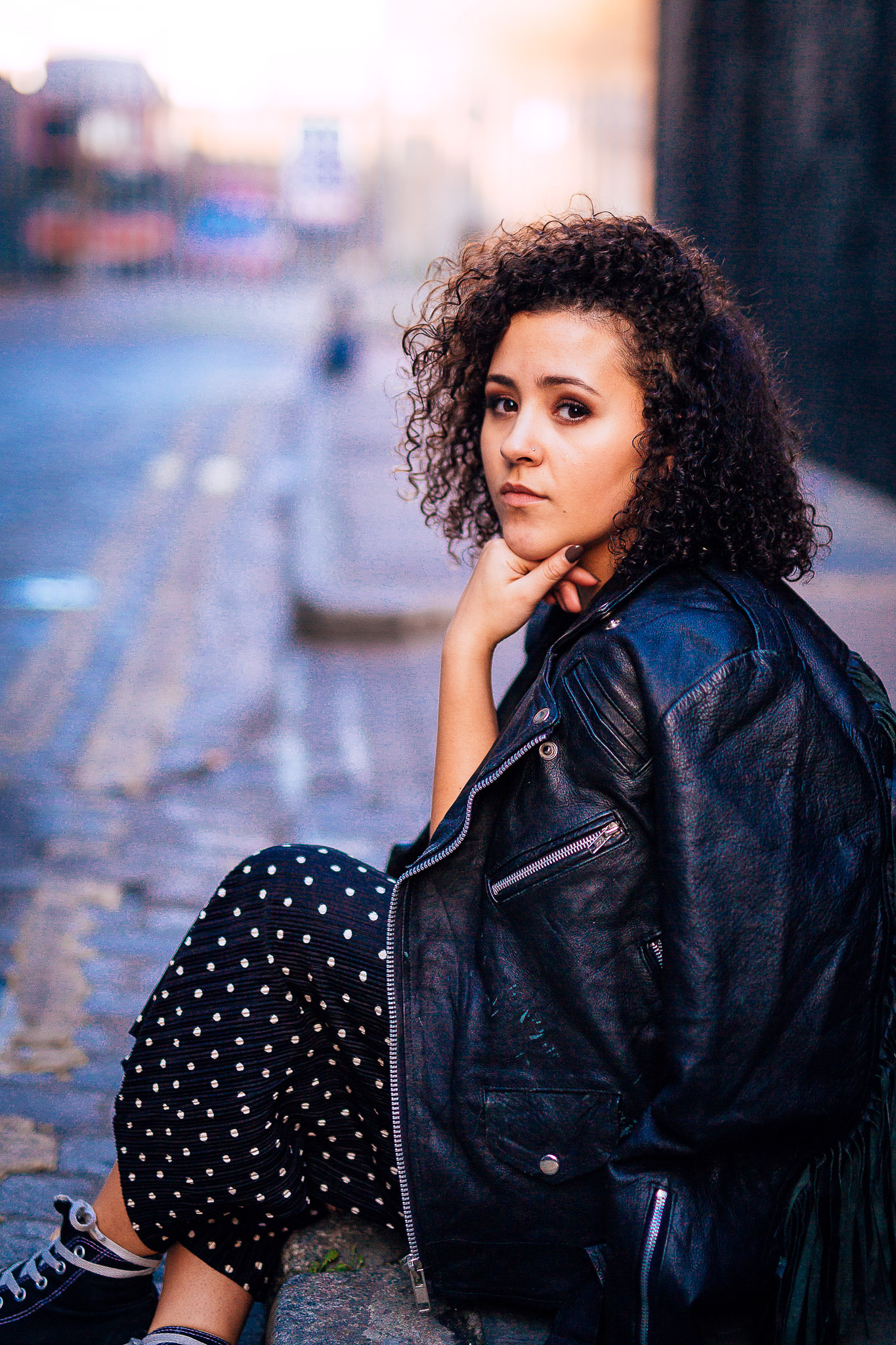 Hailing from South London,
Hannah
Marie
is an eclectic singer/songwriter, who fuses soulful vocals with rock, recalling the sounds of Aretha Franklin and Led Zeppelin's Robert Plant.
Immersed in the world of music from a young age, Hannah discovered her passion for music through playing the violin from age 6, and this love has been developed though attending Italia Conti Associates. As a child,Hannah has performed in numerous theatres, developing a sense of theatricality, which she brings to her current performances.
​Fast Forwarding to 2015, an undergrad student at the University of West London, Hannah Released 'Heaven Knows' as her debut single.
Hannah is currently testing her material in front of live audiences prior to releasing her EP 'I AM…', which demonstrates her versatility from singing and creating ballads through to rock and spoken word. Hannah Marieperforms a combination of covers and originals, whilst focusing on more original detail.
Link to socials:
https://www.hannahmariemusic.co.uk

https://www.facebook.com/HannahMarieSmithMusic

https://www.instagram.com/hannahmariemusic_/

https://twitter.com/HannahMMusic_

https://www.youtube.com/hannahmariesmith

https://soundcloud.com/hannahmariesmithmusic

Video Link to material:
https://www.youtube.com/watch?v=jMrKzlwZrng

Fabia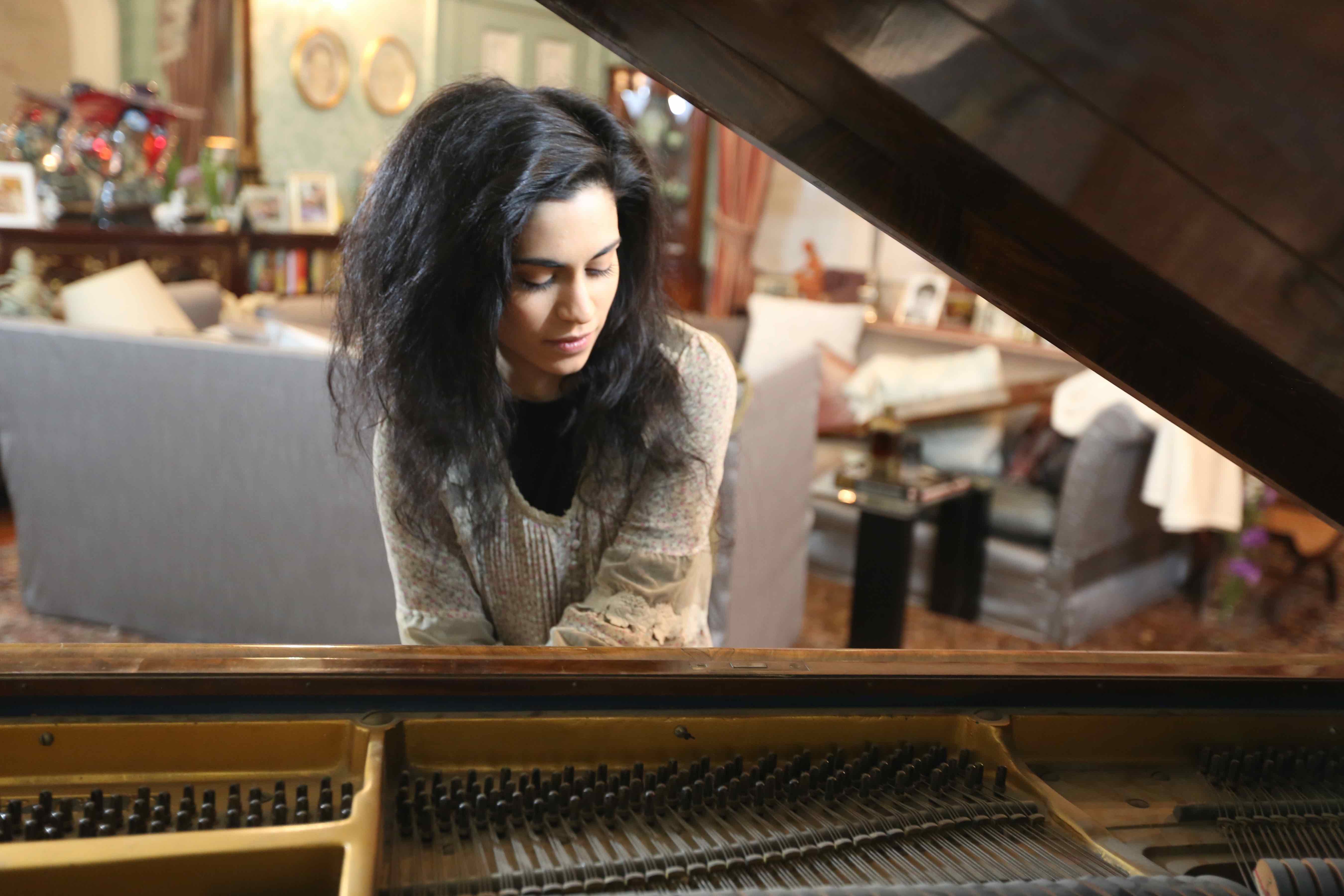 "Best discovery... mixing Regina, Antony and Tori into something pretty otherworldly" - Peter Guy, Getintothis.
London-based songwriter
FABIA
expresses passion and individuality through voice and piano. Classically trained and influenced by the likes of Tori Amos and Benjamin Clementine, the songwriter and instrumental composer draws influences from many genres, resulting in her transcending style.
FABIA

is planning an independent release for 2018.
Video link:
Becky Black -

21 year old singer/songwriter from Southern Italy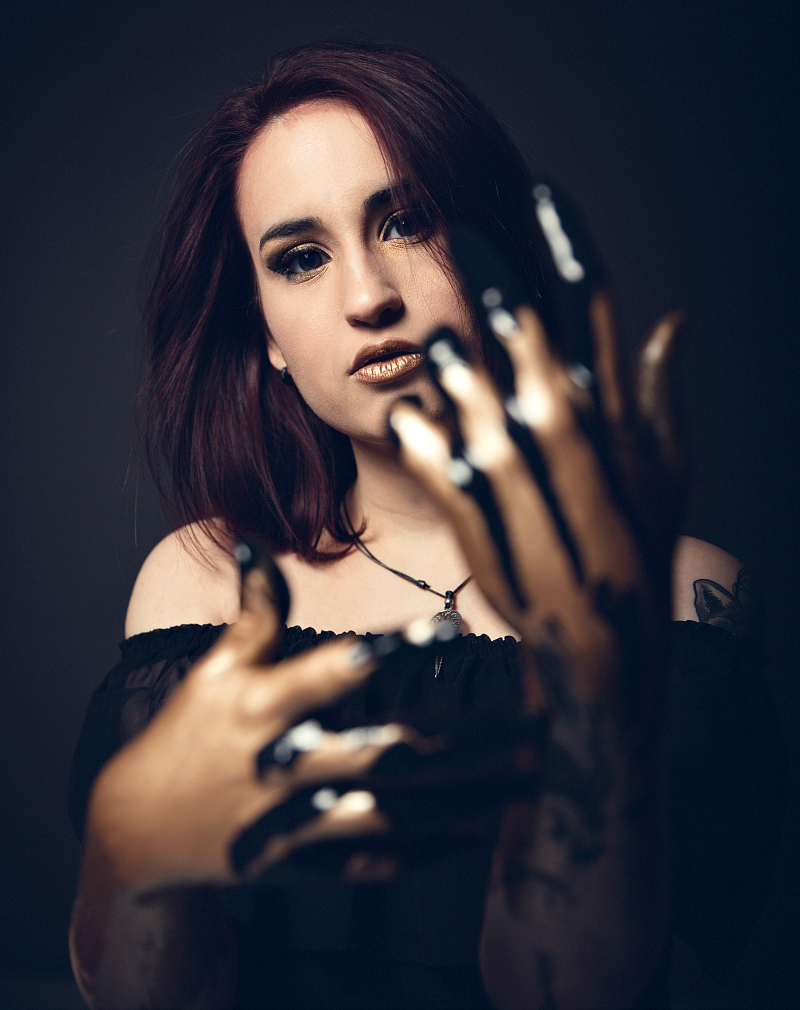 Patrizia Chiarappa, aka Becky Black, is a 21 year old singer, songwriter and musician originally from a small town in Southern Italy.
Her very first serious approach with music took its course when she started taking piano lessons at age 9; with the following years, she also studied flute, guitar and violin.

She joined her first band at 15 and in that period she wrote one of her first songs, "Lies", a sweet piano ballad.
At age 17, she won an Italian Singing Contest and, in April 2016, when she was only 19 year old, she decided to wave goodbye to her family in order to follow her dream, and made the big decision to move to a new city on her own: London.
Once in London she joined the "Artist Development" course at Access To Music College, while working as a waitress.