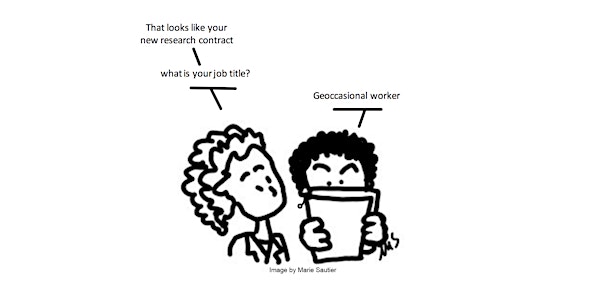 Stuck and Sticky in Mobile Academia - Special Issue Launch
A panel discussion to introduce the special issue and short presentations from authors of the special issue.
About this event
This event is co-organised by the Centre for Diversity Policy Research and Practice of of Oxford Brookes University and the Department of Education Studies at the University of Warwick
Introduction:
- Charikleia Tzanakou (Oxford Brookes University)
- Emily Henderson (University of Warwick)
Speakers:
- Toma Pustelnikovaite (Abertay University)
Locked out, locked in and stuck: exploring migrant academics' experiences of moving to the UK
- James Burford (University of Warwick) and Mary Eppolite, (Mahidol University International College)
Narratives of 'stuckness' among North–South academic migrants in Thailand: interrogating normative logics and global power asymmetries of transnational academic migration
- Marie Sautier (Sciences Po)
Move or perish? Sticky mobilities in the Swiss academic context
- Paul Roberts (University of Sussex)
The affective assemblage of internationalisation in Japanese higher education
Discussant:
- Dina Zoe Belluigi (Queen's University Belfast)
- Roxana Chiappa (University of Tarapacá, Chile)
This special issue launch panel presents an edited collection of papers on academic mobilities, entitled Stuck and Sticky in Mobile Academia. It has been published in Higher Education and co-edited by Charikleia Tzanakou (Oxford Brookes University) and Emily F. Henderson (University of Warwick). The core aim of this special issue was to explore the assumptions and norms underpinning the concepts of mobility and immobility and think beyond this binary, querying the conceptual certainties that are inherent to discourses around academic mobility itself. In this collection of papers, we have aimed to capture ways in which mobility and immobility intersect and overlap, where an academic may be both mobile and stuck, for instance.
The special issue was published in October 2021 by Higher Education journal and includes papers on a wide range of different topics relating to academic mobilities.
https://link.springer.com/journal/10734/volumes-and-issues/82-4
We brought together a range of critical studies of academic mobility, based on qualitative, in-depth studies interrogating different types and forms of mobility across different locations and geographical contexts. The papers in this special issue have contributed towards developing a 'sticky-stuck' multi-level conceptual framework that brings together mobility narratives interacting dynamically with framings at macro, meso and micro level.
This event is supported by the Oxford Brookes University Equality, Diversity and Inclusion RIKE Network (https://www.brookes.ac.uk/research/networks/equality-diversity-and-inclusion-rike-network/)