Student Nurse & Midwife Virtual Open Day - Hampshire Hospitals
About this Event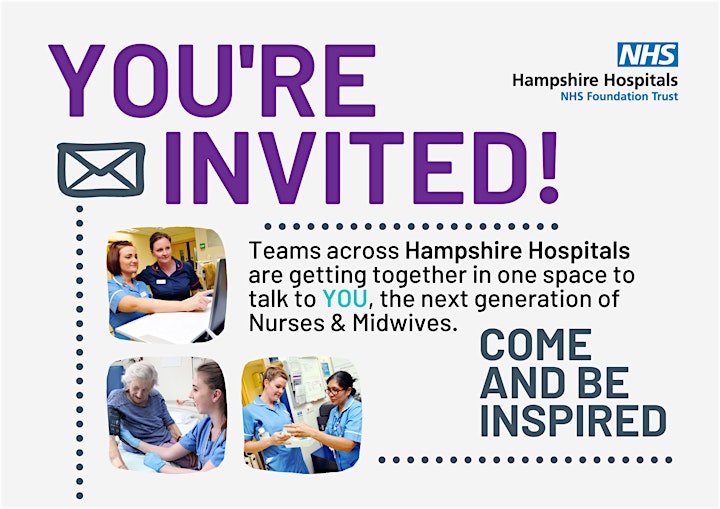 We would love to invite you to learn more about Hampshire Hospitals at a virtual open day - You will be hearing first hand from some of our team how their personal journeys and experiences have shaped them. We have seen university students flourish here, empowered to deliver outstanding care to our patients while developing themselves to be the best they can be.
2020 was named 'Year of the Nurse & Midwife' by the World Health Organisation (WHO), made even more poignant by these unprecedented times - the COVID-19 pandemic is a once-in-a-lifetime challenge for the NHS and the power of the nursing profession continues to be central to the response across the world.
Come and learn more about our Trust, recently rated 'Good' with 'Outstanding' for Caring by the CQC.
For more info about HHFT, you can visit our website.
A more detailed event agenda will follow soon - we're keen to ensure you have plenty of time to ask the questions that matter to you. Watch this space! We'll keep all confirmed attendees updated via email.
We can't wait to meet you!
For any queries, feel free to email us at recruitment@hhft.nhs.uk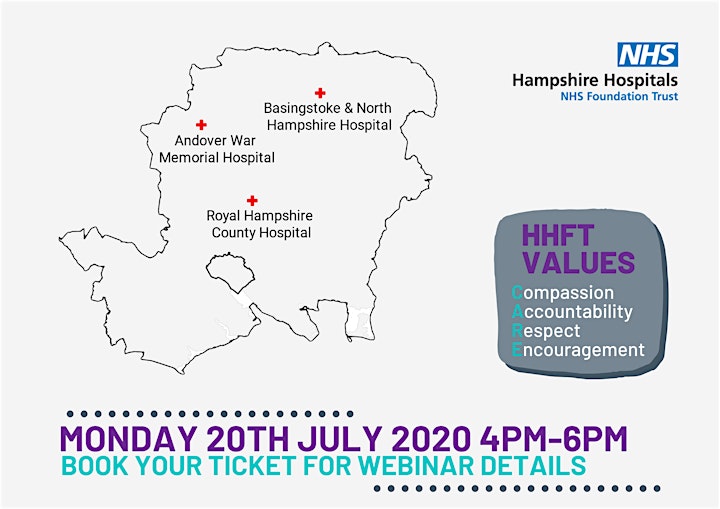 Please watch the below video to hear directly from our Professional Development Team. As a Trust, part of our job is to support and guide your progression and development and it's something we take huge pride in. At Hampshire Hospitals, your transition from student to Registered Nurse or Midwife is supported by a structured preceptorship programme to equip you with the tools to thrive in this initial challenge. From there we offer post-graduate opportunities that can include a rotational programme across different specialities, and we would work with you to get determine the right pathway for your ambitions.