About this Event
The room is locked. Nothing works. Someone's got cabin fever and another is undoubtedly high. Is it a power cut or is it sabotage? What happens when characters realise they're simply characters? In an exploration into metatheacricality and self-awareness, four friends must break down the door.
There will be strong language, loud noises and flashing lights (epilepsy warning).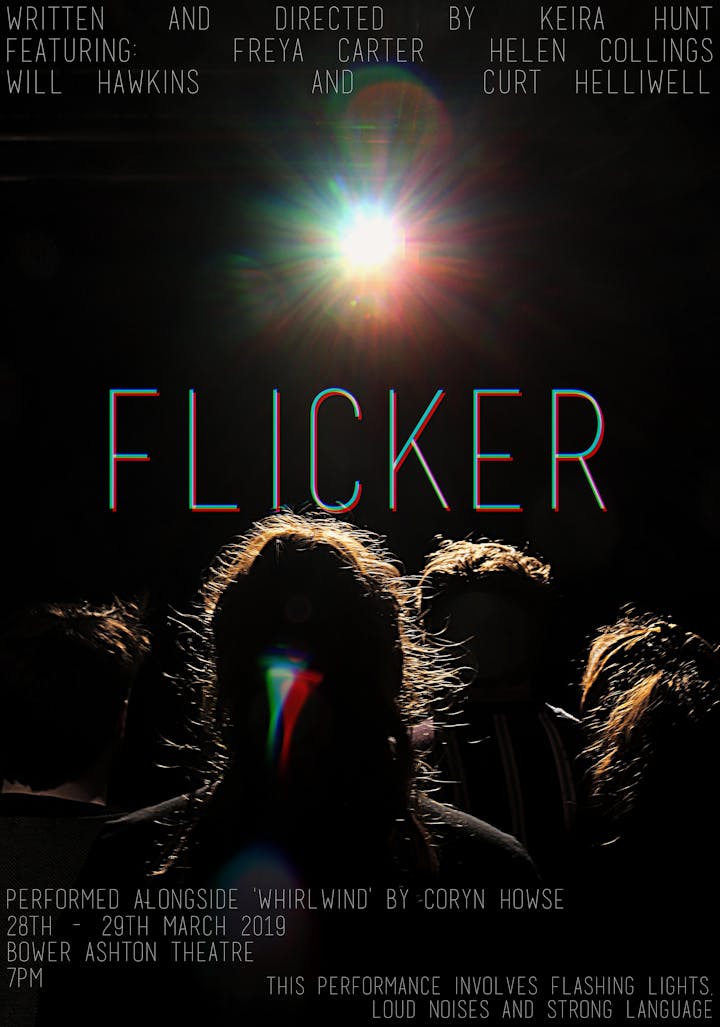 Two opposite teens meet at a house party. When their paths keep crossing they must work out if it's fate or coincidence.
Dan thinks he knows everything there is to know about Alice, but will she bring herself to tell him how he has changed her life since their last encounter.