Studies in the History and Science of Trauma: Professor Joanna Bourke
Description
RCN History of Nursing Society Annual Lecture
Professor Joanna Bourke - Sexual Violence, Trauma, and Nursing: A History
Medical professionals play central roles in examining, treating, and counselling victims of sexual violence. Their responses to women, men, and children who have been sexually abused are crucial in the healing processes, both physically and emotionally. This lecture explores the role played by these medical professionals, especially nurses, in the aftermath of sexual violence. It argues that, historically, nurses have been instrumental in major shifts in the understanding and treatment of rape victims.
Professor Joanna Bourke is an expert on social and cultural history. Over the years, she has worked on the history of the emotions, particularly fear and hatred, and the history of sexual violence. Most recently, her research has focussed on questions of humanity, militarisation, and pain, and the relationship between patient and nurse.
This event will be live subtitled and followed by a drinks reception.
This event is funded by the RCN Foundation. The RCN Foundation supports the needs of nurses, midwives and health care assistants as well as nursing students. As a registered charity we help individuals to develop their practice so that they can provide the very best possible advice, support and care to patients. http://www.rcnfoundation.org.uk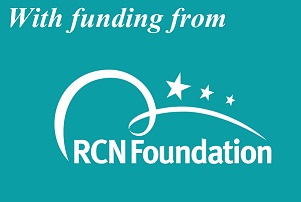 Image Credit: Symbolic Play Test, UK, 1988 (Science Museum, London)
Accessibility
Our venue is fully wheelchair accessible. We can offer large print copies of presentations if requested at least a week before the event. Assistance dogs are welcome.
This event will be live subtitled with Speech-to-text reporting. There is also a hearing loop in the lecture room, and portable hearing loops are available if requested in advance.