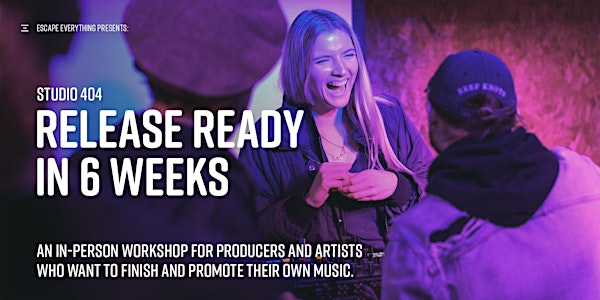 Studio 404 - Release ready in 6 weeks. Music and self promotion workshop
Location
Peckham Levels
95A Rye Lane
London
SE15 4ST
United Kingdom
Refund policy
Contact the organizer to request a refund.
Eventbrite's fee is nonrefundable.
Sales Have Ended
Ticket sales have ended
Sales have ended for this event. Register to be the first to find out about our next session at https://laylo.com/escapeeverything
An in-person workshop for producers and artists who want to finish and promote their own music.
About this event
Escape Everything presents:
Studio 404: Release ready in 6 weeks
Join the Club
If you're an artist who struggles to get your music finished and out into the world, you are not alone.
It's a scary prospect - finally letting go of this work of art we've poured our heart and soul into.
❗️What if people judge me?
❗️What if my music's not good enough?
❗️What if I release it and nobody listens?
It all boils down to the fear of the unknown.
The truth is, we all feel this way to some degree. And, the closer we get to done, the stronger these feelings get.
What if, instead, we realised that these fears are perfectly natural, and are actually a signal that we're approaching the finish line? And what if I told you that there are some easy actions you can take to help negate these fears and focus on the things you can control?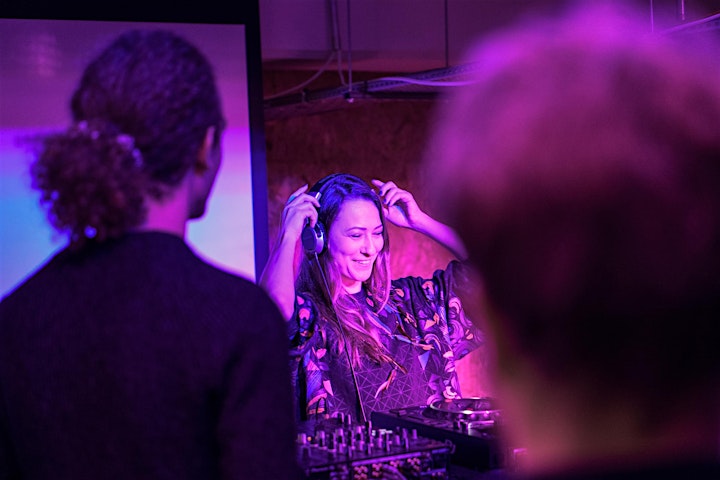 In this workshop you will learn:
🎵How to streamline your workflow and finish more music, faster
🎵How to release your tracks online
🎵How to write an Electronic Press Kit
🎵How to plan and schedule your social media strategy
🎵How to build a brand identity as an artist
🎵How to build a bank of useful social media content
You'll also get:
🎧 Weekly opportunities to test your music out loud on a club soundsystem
🎧 Weekly track feedback and advice from the Studio 404 community
🎧 Weekly event photos to use in your promotion
🎧 Your very own launch party set to perform your release at our end of term showcase event
🎧 Tips for reaching out to blogs and playlists
🎧 The chance to release your music on our in-house record label
🎧 Membership to the Studio 404 community and access to all future events
Schedule
Week 1: Clarifying your musical goals
Week 2: Developing your brand identity + included photoshoot
Week 3: Planning your social media strategy
Week 4: Scheduling your release
Week 5: Contacting blogs, playlists, radio stations and record labels
Week 6: LAUNCH WEEK Practice performance and launch party showcase
+ Track feedback and promo photos every week
In 6 weeks, we'll help you to get your latest music project release ready and provide you with the tools and tips to begin promoting your release online.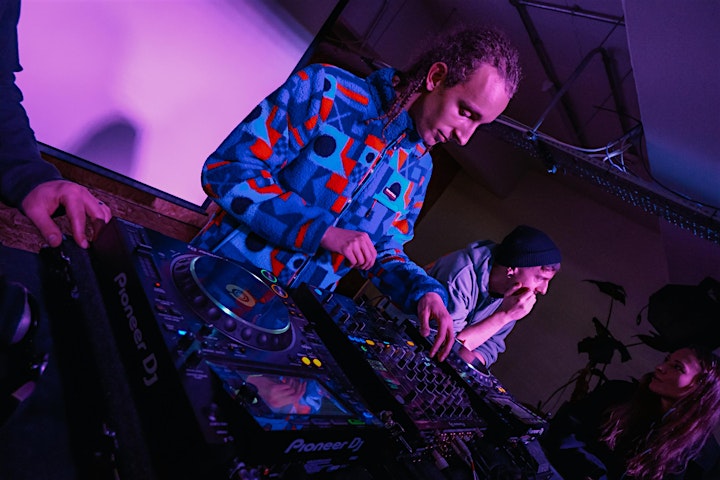 This workshop is for you if you:
✅ Are struggling to finish your tracks
✅ Are procrastinating on releasing because you don't know how best to promote
✅ Want support and advice to help you make decisions
This workshop is not for you if you:
❌ Are completely new to music production
❌ Cannot commit to 6 weeks of dedicated attendance
❌ Are not ready to take a leap and let your music out into the world
So if you're ready to take that first step to start building your music career, with a foundation of skills and a community that's here to support you along the way, come and join us.
When: Tuesdays 7.00-9.30pm
15 March - 19 April + Showcase performance on Friday 22nd April
Where: The Auditorium, Level 5 @ Peckham Levels, Rye Lane
🚨 Places are limited to 12 new members.
If you have any questions or would like to know more, please contact studio@escape-everything.com
-
About the Organiser
Studio 404 is organised and directed by James Garside, label manager at Escape Everything Records. James has been writing and releasing electronic music under various aliases for more than 15 years. He started Escape Everything as a platform to champion up and coming artists in and around London - creators whose work sets out to defy expectations and challenge societal norms.
Before starting Studio 404 James worked in advertising, where he helped brands like adidas, Audi, Dreamworks and Red Bull to find new and innovative ways to reach their audiences. Studio 404 is specifically designed to help artists do the same - to discover their own identity and share it with the world.