Description
Join commercial photographer Wayne Johns and a professional model, in our studio for a live demonstration using the brand new Fuji X-T2 and X-Pro2. Wayne will be giving guidance and advice whilst you're photographing the model, allowing you try out the various Fuji cameras and lenses and improve your portrait photography.
Don't miss the opportunity to get hands on with the latest Fuji gear, whilst learning from Wayne's considerable knowledge of over 20 years as a professional photographer.
Along with Wayne, we will also have Fuji experts on hand to answer any of your technical questions whilst demonstrating some of the key features of the Fuji cameras and X-mount lenses.
This is a great opportunity to see what mirrorless is all about and how it can take your photography to the next level.
Open to all camera users.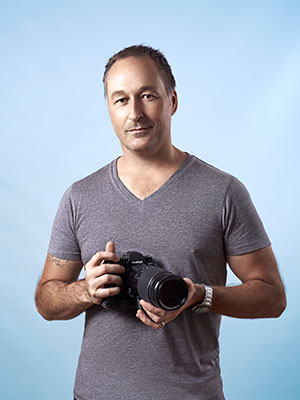 About Wayne
Wayne Johns is a Fashion, Beauty, Advertising, Photographer based in London. Best known for his crisp and emotive imagery, he has gained international recognition as a 'master of lighting techniques'. His mastery of technique and attention to detail also see him as a respected director.


His clients include the likes of Vogue, Marie Claire, GQ, Cosmopolitan, Hasselblad, Leica, Bowens, Fujifilm, Nike, L'oreal, NEXT, Coca-Cola, ITV, Channel4, Rimmel, Dimension Mag, Haute Magazine.

He's also a Fujifilm X Ambassador and Bowens Lighting Ambassador.