Studio Marvelry Pop-Up Portrait Experience at Blackhorse Lane Ateliers CDY
About this Event
You are invited to the Studio Marvelry Pop-Up portrait experience at our Coal Drops Yard store.
Come and be a part of this creative experience. Have your photographic portrait created in the trademark intimate and cinematic style of Agenda Brown; at the same time browse our craft denim and enjoy a cup of tea and great conversation with good people.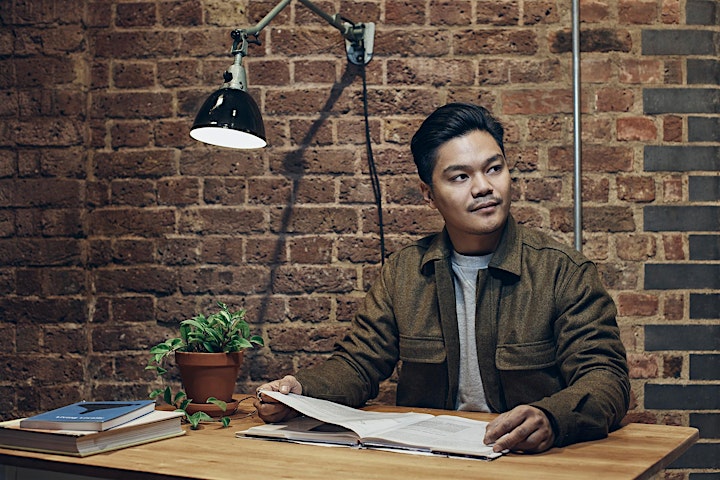 What is it?
Drop-in studio to have your portrait taken by Agenda Brown in his signature cinematic style against the backdrop of industrial architecture.
When is it?
Monday 17th February to Sunday 23rd February
Monday 17th February 11am-5pm
Tuesday 18th February 11am-5pm
Wednesday 19th February 11am-5pm
Thursday 20th February 11am-5pm
Friday 21st February 11am-5pm
Saturday 22nd February 11am-5pm
Sunday 23rd February 12am-5pm
Where is it?
Blackhorse Lane Ateliers, Unit 32 Lower Stable Street (Yard Level), Coal Drops Yard, King's Cross, London N1C 4DQ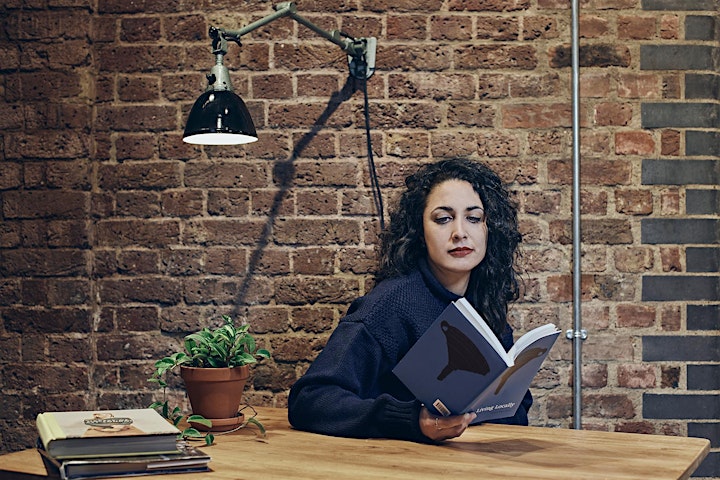 How to get involved?
The cost for the pop-up experience starts at £80.00* (Normal prices for portrait sessions start at £350.00). Agenda will accept the following methods of payment: Paypal / Card (Please note that payment is required on the day of the shoot).
The pop-up coincides with the official opening of the Studio Marvelry portrait space at The Blackhorse Lane Ateliers factory on Blackhorse Lane by Agenda Brown, founder of Studio Marvelry and Visual Marvelry.
Images during the event will be featured on the Studio Marvelry Pop-Up web page.
*The basic package will include a choice of one image selected from the portrait shoot which will last between 15-30 minutes. The chosen cinematic image will be retouched and delivered by email within 2-3 days of the date of the shoot. Extra images are charged at £40 per image.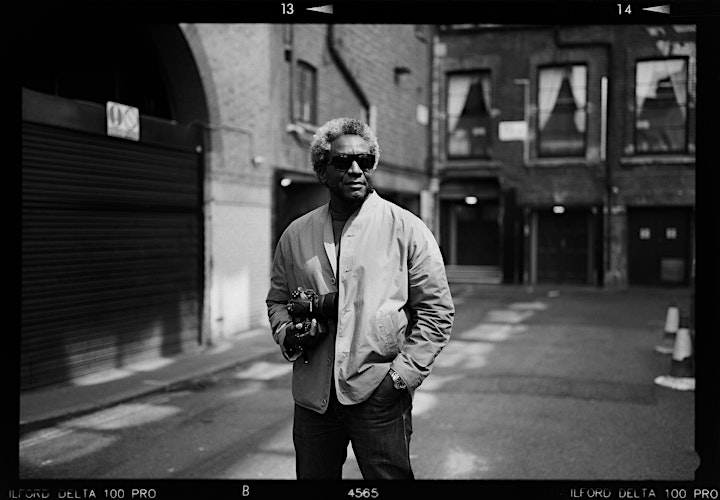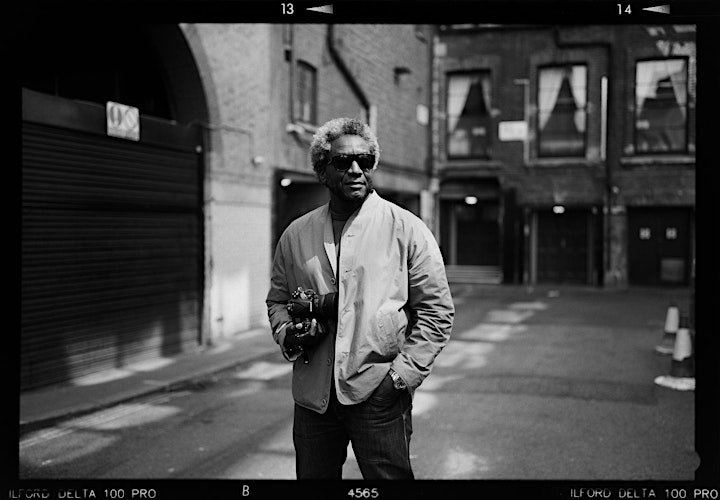 Who is the photographer?
Agenda Brown, as the creative protagonist of Visual Marvelry™ and generator of visual stories, possesses a rare ability to capture his subjects in a discerning manner, whilst evoking empathy for his subjects. He is a natural observer of commonality and differences in all of us.
Agenda has successfully developed a substantial imprint as an original photographic commentator and an authentic observer of active and dynamic cosmopolitan artists, creatives, and social entrepreneurs.
The style of Agenda's imagery positions individuals in a larger context, whilst preserving their specific personality and reflects on the intimate scale of their individual context and humanity.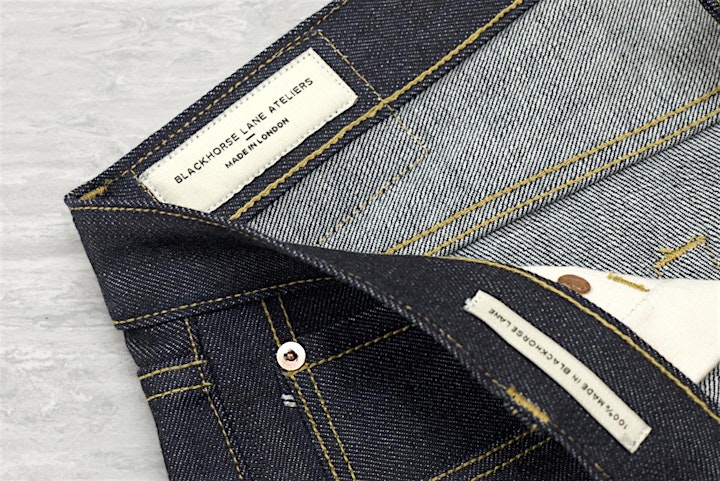 Who are we?
We are Blackhorse Lane Ateliers. We make raw selvedge and organic denim clothing from our factory in Walthamstow, East London. Our flagship store within Coal Drops Yard in King's Cross showcases our ready-to-wear line, offers a denim haberdashery and is a drop-in centre for our repairs service. We will also be running denim masterclasses from January 2020 onwards.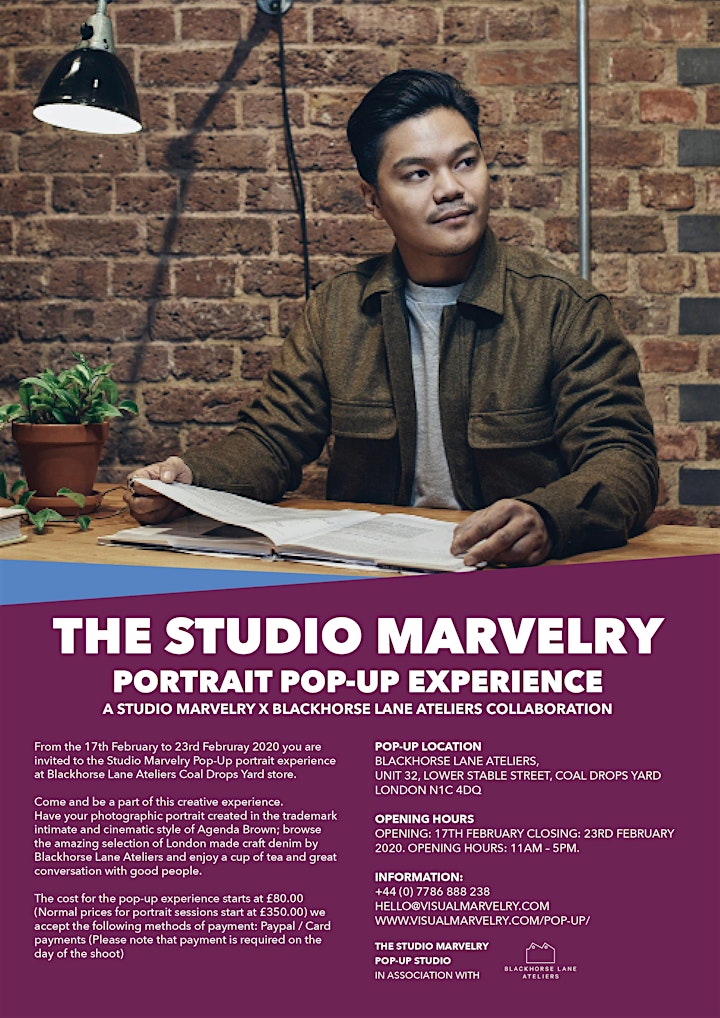 For more information, contact Agenda Brown directly:-
Email: hello@visualmarvelry.com / Phone: 07786 888 238
Agenda Brown's Creative World
Studio address: 114B Blackhorse Lane, London E17 6AA
Website: www.visualmarvelry.com
Instagram: @studiomarvelry @storiesbyagenda